Apr. 13 - Apr. 16, 2015
Monday-Thursday
Welcome, Home invites the audience into an interactive live blog, where four students will re-live, confess, and reconfigure the depths of their exploration in Angers, France. Within the intimacy of its own floating tent, this piece brings home their discoveries through a multi-sensory immersive dance experience. Find a seat wherever you are.
On-going installation with designated performance times
Project Leads, Creative Team and Cast:
Kelsey Oliver
Billie Secular
Zach Khoo
Anna Ingram
#welcomehome
https://www.facebook.com/events/1626495687584475/
Collective online blog whilst in France:
http://sites.utexas.edu/dans-otp/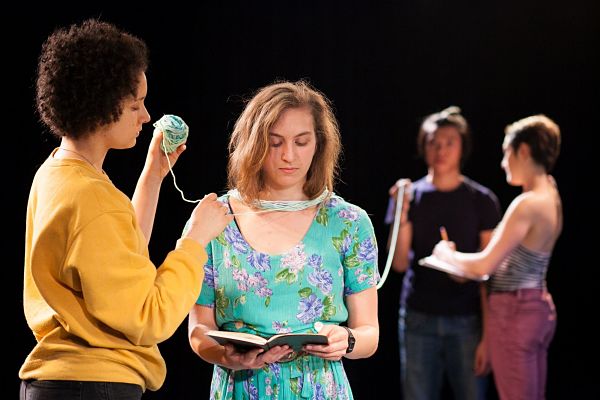 ---
Welcome Home
by Kelsey Oliver, Billie Secular, Zach Khoo, Anna Ingram
Cohen New Works Festival, University of Texas
Monday-Thursday,
April 13 - April 16, 2015
Winship Scene Shop performances
April 13 at 2 p.m.
April 14 at 10 a.m.
April 15 at noon
April 16 at 1 p.m.
Talkback April 16 at 1:30 p.m.
installation open all week