Jul. 31 - Aug. 17, 2014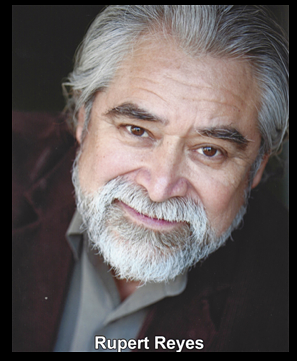 Teatro Vivo presents a bilingual romantic comedy, Vecinos (Neighbors) written by Austin playwright Rupert Reyes. Reyes is most noted for the popular Petra plays; Petra's Pecado, Petra's Cuento and Petra's Sueño.
Don Roberto is a feisty 70-year-old widower and colorful barrio icon that chooses to spend his days watching TV and threatening to scare off the young graffiti taggers with his antiquated gun that has no bullets. His routine rapidly changes when a new neighbor moves in across the hall. Seventy-year-old Doña Maria catches his eye and they become more than vecinos (neighbors).
¡Ay caramba! Is it love senior citizen-style? You can bet the sparks will fly, especially when their adult children find out that there is romance in the air.
You won't want to miss this heartwarming romantic bilingual comedy that begs the question, is it ever too late to fall in love?
The cast for this production includes Rupert Reyes (Pinkolandia, Mariachi Girl), Alejandra Murga (Mariachi Girl, Rosita's Day of the Dead), Karinna Perez-Cantu (La Víctima, Latino Comedy Project) and Mario Ramirez (Cuento Navideño, Mariachi Girl).
Vecinos is performed in a unique bilingual presentation style (a blend of both Spanish and English) that Teatro Vivo is most noted for producing. Don't miss this heartwarming bilingual comedy for the entire Austin community.
---
Vecinos
by Rupert Reyes
Teatro Vivo
July 31 - August 17, 2014
Thursday – Saturday 8 pm and Sunday 2 pm
Ticket available at http://vecinos.bpt.me