Jun. 19 - Jun. 28, 2015
Fridays-Sundays
A Tony Awards ceremony proved a seed for the Brazos Theatre Group's production of the Christopher Durang comedy "Vanya and Sonia and Masha and Spike." BTG founder and director Beth Richards saw "Vanya" win the 2013 Best Play Tony and decided to check it out. She loved what she found and shared that with Melissa Green when she moved to Waco last summer to become the Waco Hippodrome's first programming director.
Green loved it, too, and agreed to direct it for the BTG. It's a step up for the relatively new theater company — its first dinner theater production to run two weekends and its first Tony Award-winning play.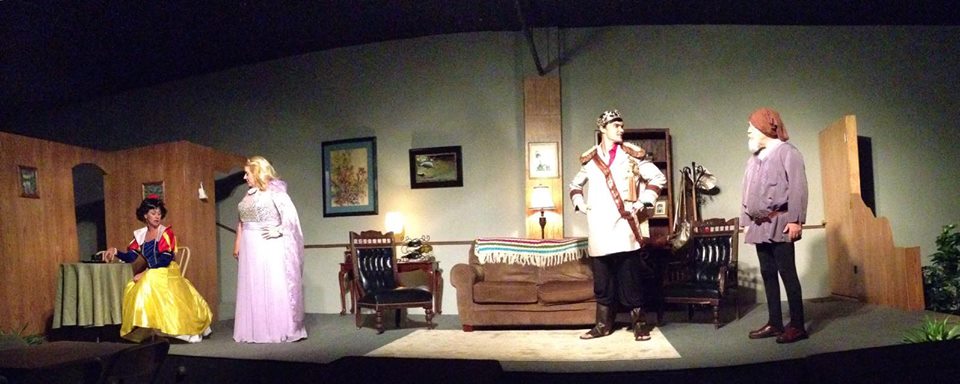 The six-person play, tagged "three siblings, one hot mess" in its Broadway marketing, follows what happens when those siblings reunite after the death of their father. Sonia (Beth Richards) and Vanya (Dean Riley) — named, like Masha, after Chekhov characters thanks to their university faculty parents, God bless 'em — have put their lives on hold to care for their aging parents.
Not so Masha (Susan Kelly), who left the nest and found a measure of fame as an actress best known for her "sexy killer" roles. While Sonia and Vanya may be resentful, it's Masha who's been sending money home, and she returns with a much younger boyfriend, Spike (James Adam Cobb), in tow. Throw in a sometimes prophetic housekeeper named, of course, Cassandra (Ramelo May) and a young Masha fan, Nina (Breanna Loberger), who can't resist sneaking over while visiting her aunt and uncle next door, and you have the basic elements of some Durang craziness.
"It's a fairly dynamic sibling rivalry," Green said. "The dialogue is hysterical and the characters almost caricatures."
The CAST stage, which turns into the family's living room, will be enlarged for the performance with a dinner catered by Lone Star Steakhouse. Reservations are required.
-- Carl Hoover, Waco Tribune, June 18, 2015
---
Vanya and Sonia and Masha and Spike
by Christopher Durang
Brazos Theatre of Waco
Fridays-Sundays,
June 19 - June 28, 2015
June 19 - 28 with a meal catered by Lone Star Steakhouse. Reservations required.
Fridays and Saturdays at 7:30 p.m., Sundays at 2:30 p.m.
Tickets $29.50 - $33.50 via the website
Tickets to all Brazos Theatre Group shows are non-refundable. All sales final. Tickets ARE transferable. If you are not able to go, feel free to gift them to a friend. (Please notify us of any changes)
YOUR TICKETS WILL NOT BE SHIPPED. Your email confirmation will serve as your ticket(s). Be sure to indicate your dinner choices in the "Notes" section of your order. Choose Lemon Rosemary Chicken or Pork Tenderloin!
This event is BYOB.