Nov. 12 - Nov. 22, 2015
Thursdays-Sundays
Join us for Christopher Sergel's stage adaptation of Harper's Lee's Pulitzer-Prize winning novel. "Scout" Finch, her brother Jem and their neighbor Dill spend their evenings in Maycomb, Alabama exploring, imagining and crafting stories, many of which are fixated upon a mysterious neighbor. Scout's father, attorney Atticus Finch, has agreed to defend a young black man accused of accosting a local white woman. Through their adventures, Scout and Jem learn about compassion, integrity, and the value of standing up for your beliefs. "The one thing that doesn't abide by majority rule is one's conscience," says Atticus Finch. Features guest artists Brian Coughlin, Carla Nickerson and Marc Pouhé. An American classic.
Directed by Robert Tolero.
"…reaches out directly to what matters most — the awakening of the heart." The New York Times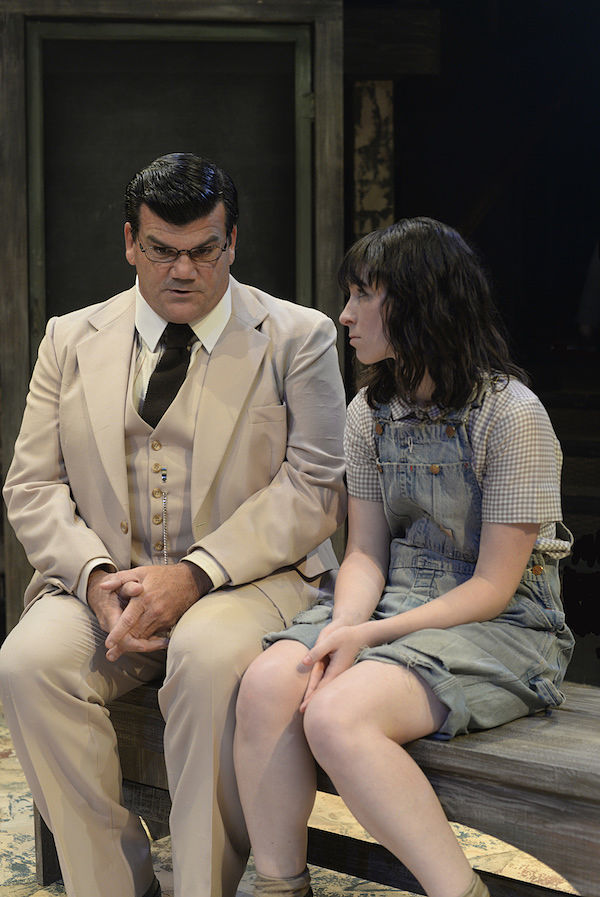 Feature by Claire Canavan in the Austin Statesman, November 11, 2015
---
To Kill a Mockingbird
by Harper Lee, adapted by Christopher Segel
Mary Moody Northen Theatre
Thursdays-Sundays,
November 12 - November 22, 2015
All performances are at 7:30 p.m. Thursday – Saturday and 2 p.m. Sunday.
Mary Moody Northen Theatre is located at the St. Edward's University Campus along Campus drive. For a campus map, go to http://www.stedwards.edu/map/maincampus.
Tickets
Season passes go on sale Aug. 17 through the MMNT box office at (512) 448-8484 and are available online at http://www.stedwards.edu/theatre. Single tickets for each production go on sale three weeks prior to opening and may be purchased through the MMNT box office or the website. Box Office hours are 1 -5 p.m. Monday- Friday when classes are in session and one hour prior to curtain. Group rates for 10 people or more are available. Information: 512-448-8484.