Oct. 12 - Oct. 29, 2016
Tuesdays-Saturdays
There are two sides to every story, and when the Big, Bad Wolf takes the stand in Piggsylvania's Trial of the Century, he finally gets his say. But whether he'll get a fair trial in a corrupt piggy court is anyone's guess. Will the pigs' splashy puppet show make a puppet out of justice, or is the wolf's catchy song and dance about a sneeze gone wrong all razzle-dazzle? Enter the jury box and decide the fate of Big 'n' Bad in this musical adaptation of the hit children's book.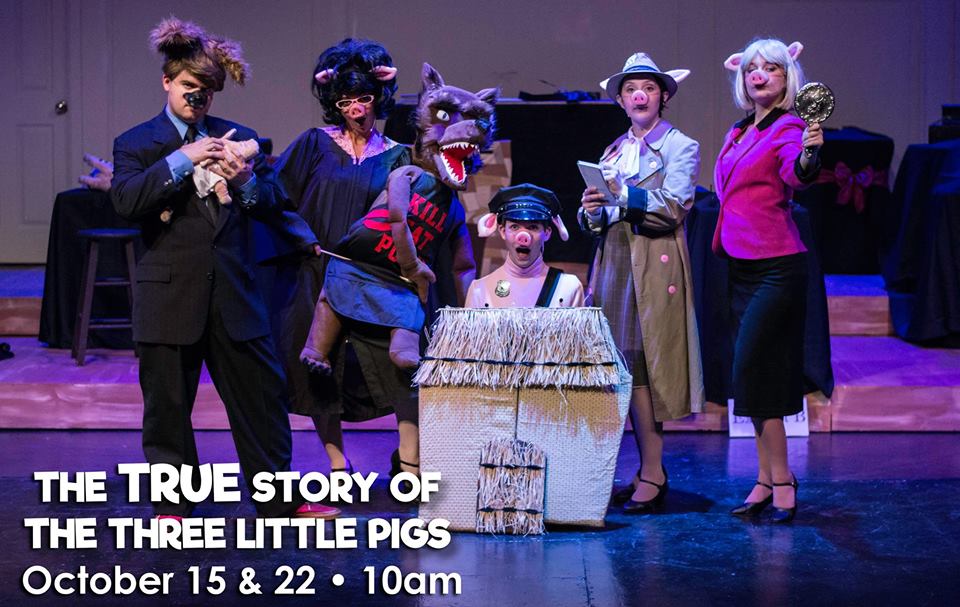 ---
The True Story of the Three Little Pigs
by based on the book by Jon Scieszka and Lane Smith
Georgetown Palace Theatre
Tuesdays-Saturdays,
October 12 - October 29, 2016
The performance dates are scheduled for two performances a day on October 12-14, 18-21, 25-28, 9:30 am & 12:30 pm each day. Saturday mornings October 15, 22, & 29 at 10:00 am. The running time of the show is approximately 60 minutes.
All tickets are $10.
A presentation of the Georgetown Palace Theatre for Schools program.