Aug. 12 - Aug. 14, 2016
Friday-Saturday
The cast includes Clyde Ciupek, Brad Majors; Avery Ling, Janet Weiss; Brad Huckabay, Riff Raff; Megan Foutz, Magenta & Usherette; Emma Tolleson, Columbia; Rusty Schramm, Dr. Frank 'n' Furter; Gavin Been, Rocky; Nicholas Winkler, Eddie; Evan Clawson, Dr. Evrett Scott; and Richard Tolleson, Narrator.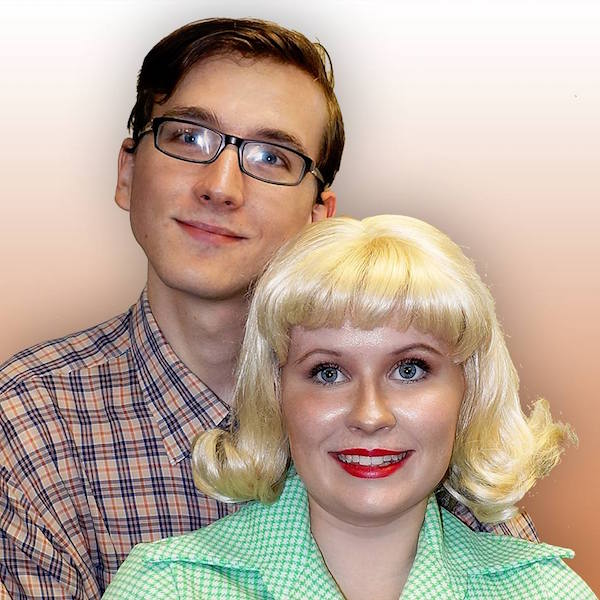 Phantoms include Rebecca Alley, Melanie Foutz, Danny Martinez, Latrice Scott, Scott Searles and Bianca Stein. Time Warp Dancers include Anne Ciccariello, Rebecca Johnson and Alexz Siprian.
Production staff includes Natasha Tolleson, director; Cameron Roucloux, musical director; Brad LaMotte, technical director and set designer; Sarah Hustus, stage manager; Chase Yerkes, stage manager, sound operator, hair and make-up; Jesse Wyman, lighting design; Alexander Von LaMotte, costumes, hair and make-up; Jeffrey Ellis, hair and make-up; Leon Perkins, props; Claressa Caswell, props; Taylor Wilson, props; Andrew Tye, costumes; Bailee Poelker, hair and make-up.
This special spotlight production is rated PG-13 for adult language and adult situations. The show is sponsored by LifeLike Dental Studio and Stella Artois & Jack Hilliard Distributing Co. Inc. Season ticket coupons do not apply to this show.
---
The Rocky Horror Show
Temple Civic Theatre
Friday-Saturday,
August 12 - August 14, 2016
A special spotlight production of Richard O'Brien's The Rocky Horror Showmusical will be Friday and Saturday, August 12 and 13, at Temple Civic Theatre, 2413 South 13th Street in Temple (behind the Summit Recreation Center). We'll have TWO shows each night — at 8 p.m. and 11 p.m.
Reserved seat tickets are $20 each and are available online. (Click the Red Online Box Office on the right side of the main web page.) The box office, staffed by a live person, will open Tuesday, August 9. Box office hours are 9:30 a.m. to 1:30 p.m., and one hour before each performance.
PLEASE DO NOT bring the following: Food (Toast, Rice), Confetti, Water Pistols, Lighters, or Fire (use Glowsticks or Flashlights instead). Audience participation props kits will be available for $5. Costumes are welcomed.