Apr. 02 - Apr. 09, 2016
Friday-Sunday
The TexARTS Teen Musical Theatre Academy for ages 13-18 presents "The Addams Family" April 2-3 and 9-10. Directed by Matthew C. Burnett, this new musical comedy features an original story, and it's every father's nightmare. Wednesday Addams, the ultimate princess of darkness, has grown up and fallen in love with a sweet, smart young man from a respectable family - a man her parents have never met. Everything will change for the whole family on the fateful night they host a dinner for Wednesday's 'normal' boyfriend and his parents.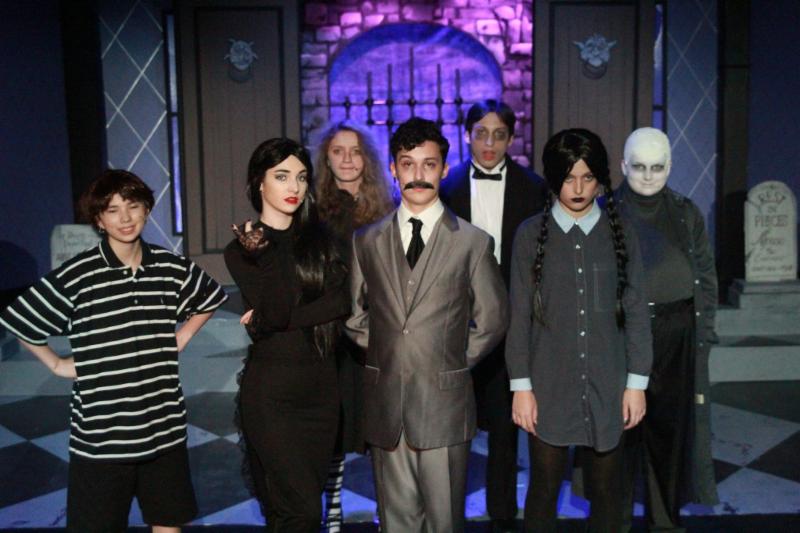 ---
The Addams Family
by Lippa, Brickman, and Elice
Tex-Arts Teen Musical Theatre Company
Friday-Sunday,
April 02 - April 09, 2016
Performances will be held at 1:00 p.m. and 6:00 p.m. on Saturdays, 6:00 p.m. on Sunday, April 3 and 1:00 p.m. on Sunday, April 10.
Tickets are $15 for all ages. Purchase tickets at www.tex-arts.org or call the TexARTS Box Office at 512-852-9079 x101
All performances will be held at the intimate Kam and James Morris Theatre at TexARTS' Erin Doherty Studios, 2300 Lohman's Spur, Suite #160, Lakeway, TX. Parking is free.
TexARTS, the Lake Travis nonprofit for the visual and performing arts, offers completely staged professional productions and is a performing and visual arts educational academy. TexARTS is proud to employ hundreds of professional regional actors, musicians and artistic staff living here in Austin.