Oct. 29, 2016
Saturday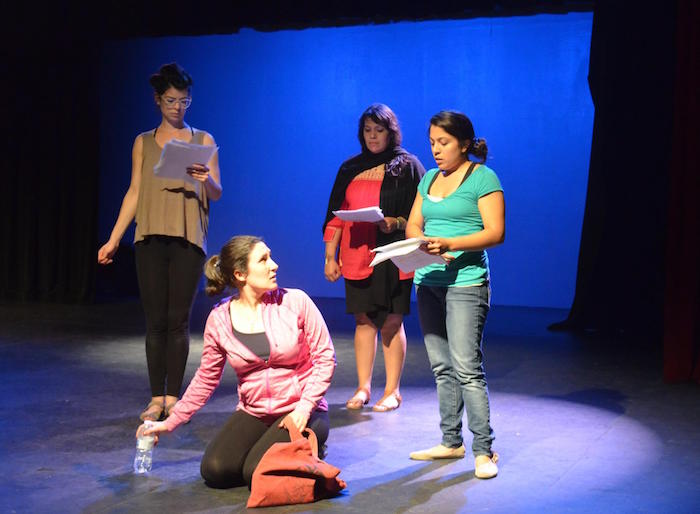 THE PLAYS
Adelita by Mono Riojas Aguilar
The Records by Jason Trevino
Broken Arrow by Tony Martinez
Las Cochinas Christmas by Irene Chavez
Life's Witching Hour by Holly Nanes
Two in Hand by Gabriel Luera
Feature by Marisela Barrera in The Rivard Report, October 17, 2016
About the Teatro Salon Showcase: The Guadalupe presents New Teatro by SA Playwrights and Teatristas !! Local playwrights, performers and ensembles take the Guadalupe stage and present an evening of staged readings and workshop performances of new works. From drama and comedy to experimental and spoken word, this Teatro SAlon will showcase both emerging talent and veterans of the San Antonio Teatro scene. This program is open to participants of all backgrounds and experience levels while placing an emphasis on new works that explore, celebrate, challenge, and further define the Latino, Chican@, and Native American experience.
---
Teatro Salon 2016
by various
Guadalupe Cultural Arts Center
Saturday,
October 29, 2016
Guadalupe Theatre
723 S. Brazos St
Guadalupe Cultural Arts Center
San Antonio, TX, 78207
Six plays (short plays and excerpts) will be presented Saturday, October 29, 2016 at 7 pm at the Guadalupe Theater, 723 Brazos, San Antonio.
Tickets $10, available on-line via the website and Vendini. Click HERE.