Oct. 21 - Nov. 06, 2016
Fridays-Sundays
Attend this dark and witty tale of love, London, murder and revenge. Sweeney Todd, an unjustly exiled barber, returns to 19th century London seeking vengeance against the lecherous judge who framed him and ravaged his young wife. The road to revenge leads Todd to Mrs. Lovett, a resourceful proprietress of a failing pie shop, above which he opens a new barber practice. Mrs. Lovett's luck sharply shifts when Todd's thirst for blood inspires the integration of an ingredient into her meat pies that has the people of London lining up, and the carnage has only just begun!
Directors:
Eric Shephard, David Guess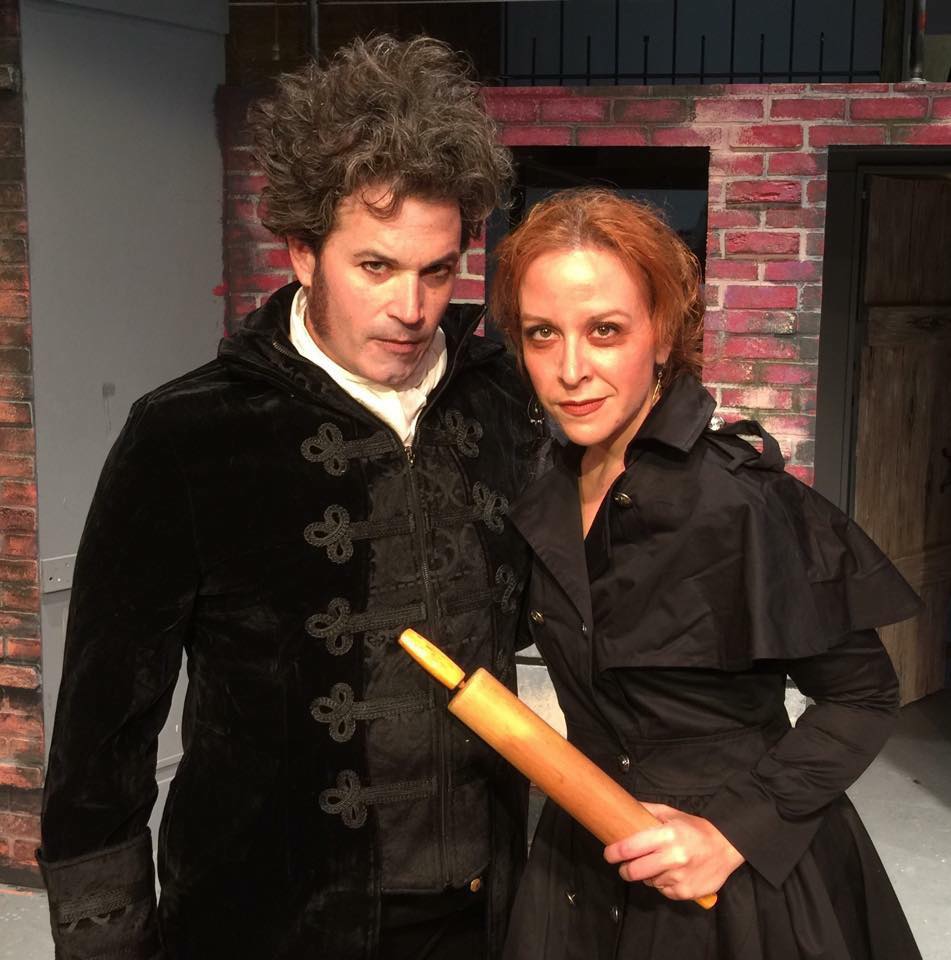 ---
Sweeney Todd
by Stephen Sondheim
Waco Civic Theatre
Fridays-Sundays,
October 21 - November 06, 2016
Waco Civic Theatre
1517 Lake Air Drive
Waco, TX, 76717
Thursdays - Saturdays at 7:30 p.m., Sundays at 2:30 p.m.
Tickets $16-$20 plus handling charges, available online