Jul. 08 - Jul. 23, 2016
Fridays-Sundays
Horton hears a noise coming from a speck of dust on a clover and commits himself to protecting it and the Whos who live on it; Jojo, a misfit Who who "doesn't Think normal Thinks," struggles to find his place in the tiny Who society; Gertrude McFuzz tries to catch the attention of her love - the kind and compassionate Horton. Through mishaps and adventures, these unique characters finally find what they seek - their places in their world. (-- www.broadwaymusicalhome.com)
Director will be Sara Harris Baker, Ph.D., Director of Choral Activities at Temple College. Some of the past productions directed by Sara include Schoolhouse Rock, Clue, The Wizard of Oz, Working, Brigadoon, Hairspray and You're a Good Man, Charlie Brown. She has also appeared in several Temple Civic Theatre musicals and was previously choir director at Bonham Middle School and Burleson Centennial High School.
Choreographer will be JoAnna Langthorn. She teaches dance at Temple College and appeared in the Broadway production of A Chorus Line.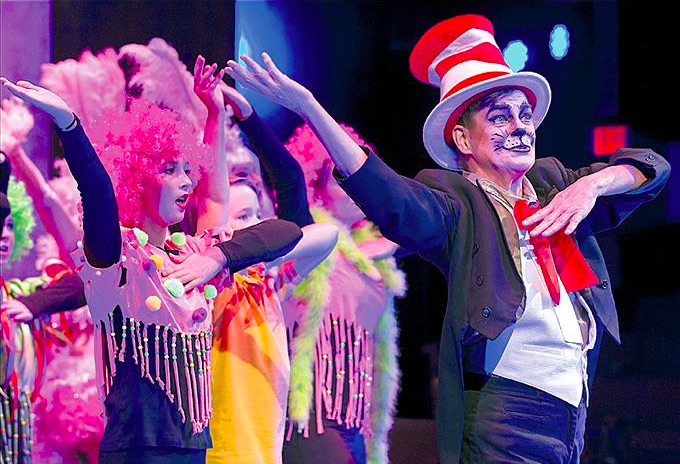 CAST
The Cat in the Hat – Betsi Chamlee
JoJo (double cast) - Devon Cabrera, Thomas Painter
Horton the Elephant – Maxwell Snodgrass
Mayzie LaBird- Moe Hollingsworth
Bird Girls – Rebecca Johnson, Sarah Kuriger, Suzanne Wohleb
Gertrude McFuzz – Kris Glorioso
Sour Kangaroo/Young Kangaroo – Martha Satterwhite
The Wickersham Brothers – Riley Wesson, Danny Martinez, Nicholas Lopez
The Grinch – James Kline
General Schmitz – Chris Wohleb
Yertle the Turtle – Trey Shonkwiler
Vlad Vladikoff – Simon Oliver
Mayor – Konnor Widmann
Mrs. Mayor – Hannah Gilmore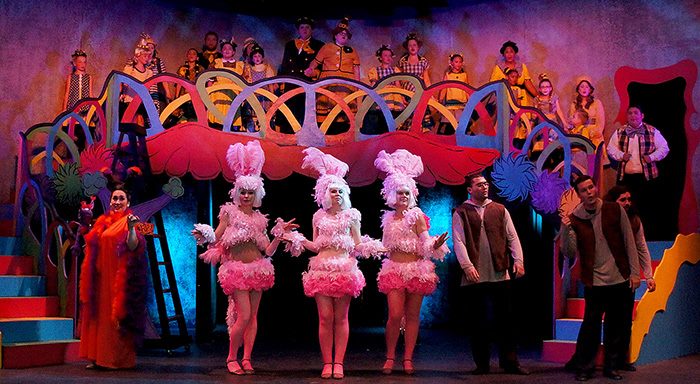 ---
Seussical, the musical
by Lynn Ahrens and Stephen Flaherty
Temple Civic Theatre
Fridays-Sundays,
July 08 - July 23, 2016
Fridays - Sundays, July 8 - 23, 2016 at Temple Civic Theatre
2413 South 13th St.Temple, TX 76504
(254) 778-4751
Ext. 1 = Box Offfice, Ext. 4 = Tech Director
Fax (254) 778-4980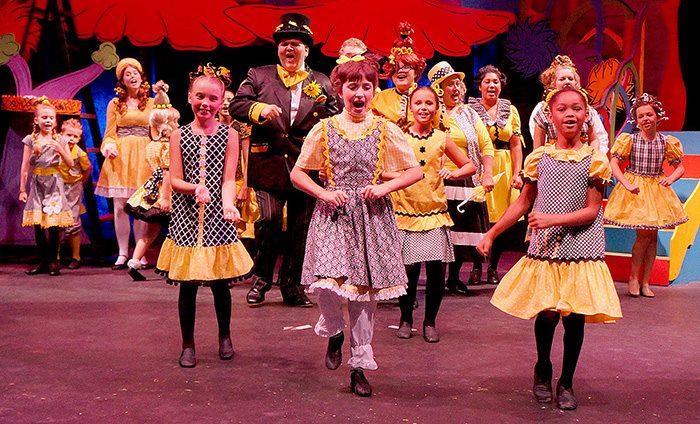 Contact us at the above email address. We will reply during normal business hours.
Box Office Hours
Tues. through Friday, 9:30 a.m. to 1:30 p.m.
and one hour before each performance
(Tickets also available online 24 hours a day)
Main Series Performance Times:
Thursday at 7 p.m.
Fri. & Sat. at 8 p.m.
Sunday at 2:30 p.m.