Dec. 03 - Dec. 04, 2016
Saturday-Sunday
Sembrando Herencia 2016 - Borinki Soy!
The Boricua Migration to Hawaii (1900-1901)
December 3-4, 2016

Join Puerto Rican Folkloric Dance for our 14th original, bilingual musical! Each year, we bring oral history to life through community theater, featuring live music and dance.

This year we share the story of the Boricua Migration to Hawaii in 1900. This play will honor the brave men, women and children who went in search of a better life after Hurricane San Ciriaco devastated our Island in 1899.

Original script by Tekina-eirú Maynard. Thank you to those who shared oral history including: Jesus Reyes (Juncos), Marian Montalbo and Kathy Marzan Montalbo (Hawai'i), and Clifford Pagan (Maui). More details this Fall!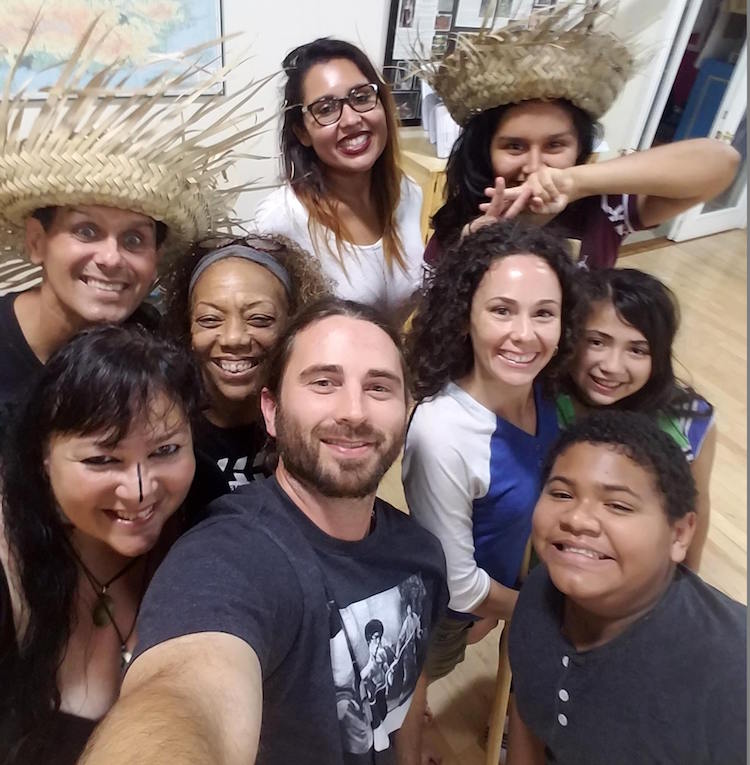 Poster Photo Credit, book cover from:
De Borinquen A Hawaii Nuestra Historia
Blase Camacho Souza and Alfre P. Souza
Puerto Rican Heritage Society of Hawaii, 1985.
(And a sweet Aloha note card from Montalbo Family!)


Send us email to receive personal updates!
OR BETTER YET get involved!
Participating is MUCH MORE FUN than watching!

~~
Puerto Rican Cultural Center
Email: dance@prfdance.org
Website: http://prfdance.org/
---
Sembrando Herencia 2016 - Borinki Soy!
by Tekina-eirú Maynard
Puerto Rican Folkloric Dance & Cultural Center
Saturday-Sunday,
December 03 - December 04, 2016
Ticket will be available via the website: www.prfdance.org (August 29, 2016)