Mar. 18 - Apr. 10, 2016
Fridays-Sundays
Reasons to Be Pretty is a play by Neil LaBute, his first to be staged on Broadway. The plot centers on four young working class friends and lovers who become increasingly dissatisfied with their dead-end lives and each other. Following The Shape of Things and Fat Pig, it is the final installment of a trilogy that focuses on modern day obsession with physical appearance.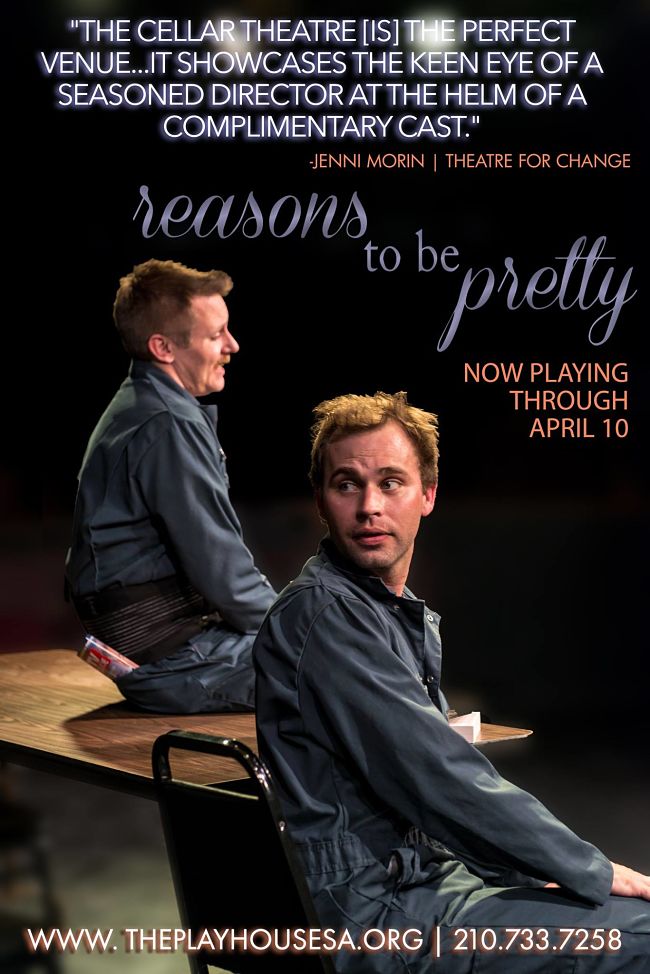 Production Team

Director
David Rinear
Stage Manager
TBD
Scenic Designer
Ryan DeRoos
Asst. Scenic Designer
Jono Veloz
Costume Designer
Sophie Bolles
Lighting Designer
Megan Reilly
Sound Designer
Pat Smith
Properties Master

Ashley Riegel

Cast

Carly
Ashley Greene
Steph
Laura Michelle Hoadley
Greg
Ty Mylnar
Kent
Nathan Thurman
Wikipedia: Ben Brantley of The New York Times thought the play "has an adolescent awkwardness at times that is the opposite of the contrived jigsaw-puzzle precision associated with Mr. LaBute... The relatively easygoing sprawl of reasons to be pretty allows his characters to talk naturally and at leisure as they ponder their own often less-than-pretty natures. In the course of these conversations, you realize anew what a sensitive ear Mr. LaBute has for the uncommonness in common speech — of the individuality within everyday language — and for how people of all levels of education and eloquence use words as instruments of power... What makes this play resonate is less its Big Theme — beauty (or lack thereof) and its discontents — than how that theme illuminates the insecurities of people who don't feel they have much to offer the world... reasons to be pretty is in part about learning to listen. If it stumbles in illustrating this lesson, it also opens its author's ears to a new, richly human music."

---
Reasons to Be Pretty
by Neil LaBute
Playhouse San Antonio
Fridays-Sundays,
March 18 - April 10, 2016
Cellar Theatre, Playhouse San Antonio, Texas
Fridays and Saturdays at 8 p.m., Sundays at 3 p.m.