Oct. 14 - Oct. 30, 2016
Fridays-Sundays
Noises Off! is a 1982 play by English playwright Michael Frayn and is considered by many theater critics to be the funniest farce written for the modern stage. The comedy is a "play-within-a-play." The story begins with a dysfunctional cast of touring actors in rehearsal for a flop entitled Nothing On. With opening night just hours away, everything goes awry as the company stumbles through their final dress. Later that evening they face an audience. Unfortunately for them, the chaos continues backstage and onstage as love triangles unravel, lines are forgotten, and entrances are missed. Full of slapstick conventions such as falling pants, slamming doors, and pratfalls Noises Off! is a farce in the truest sense of the word.
The original production played for extended runs on London's West End and Broadway. It was nominated for a Tony and Drama Desk Award and revived many times over the years. The latest Broadway revival was in 2015 by the Roundabout Theatre Company, again being nominated for several Tony Awards. A film version was released in 1992 featuring Michael Caine, Carol Burnett, Christopher Reeve and John Ritter. This Tony-nominated comedy is considered by many critics to be the funniest farce ever written for the stage. Guest Director and Scenic Designer Jim Weisman will helm the production. Cast in the show are Julie Pici as Dotty Otley, Steuart Dewar as Lloyd Dallas, Ryan Bailey as Garry Lejeune, Lucinda Harvey as Brooke Ashton, Julia Dickens as Poppy Norton-Taylor, Stan Hicks as Frederick Fellowes, Tommie Bailey as Belinda Blair, Daniel Hofmann as Tim Allgood, and Bob Straus as Selsdon Mowbray. The production is part of FTC's 20th anniversary season and will have nine performances onstage at the Steve W. Shepherd Theater, 1668 South US Hwy 87, Fredericksburg, TX, 78624.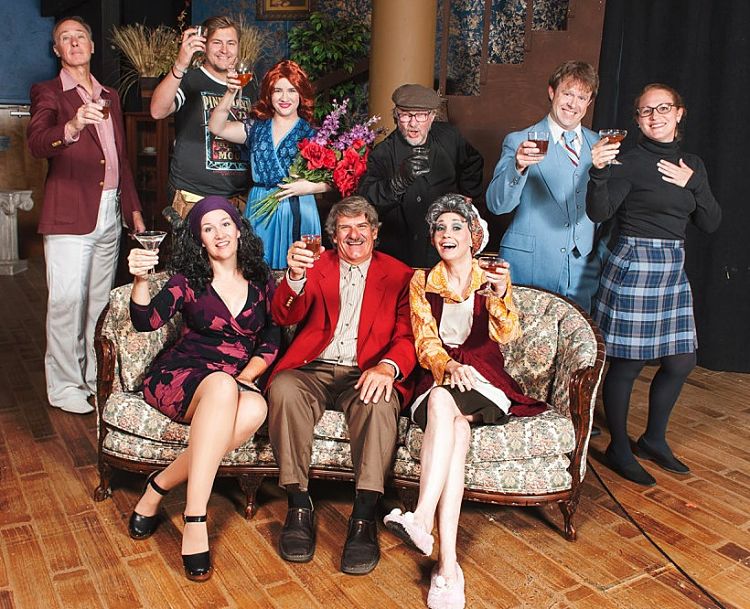 "In my opinion, Noises Off is the funniest British comedy ever written." said director Jim Weisman. "And I watch a lot of BBC programs. As a theatre person, I love all the backstage shenanigans in the plot. And the great thing about the show is even if you aren't British and don't work in the theatre, you'll still find it hilarious."
"The set for our production is marvelous!" said FTC's Executive Director Steve Reily. "The action of the play takes place in front and behind the scenery. The stage revolves for the latter part of the comedy, allowing the audience to see all of the mayhem backstage. Our audiences are in for a hilarious night of theater."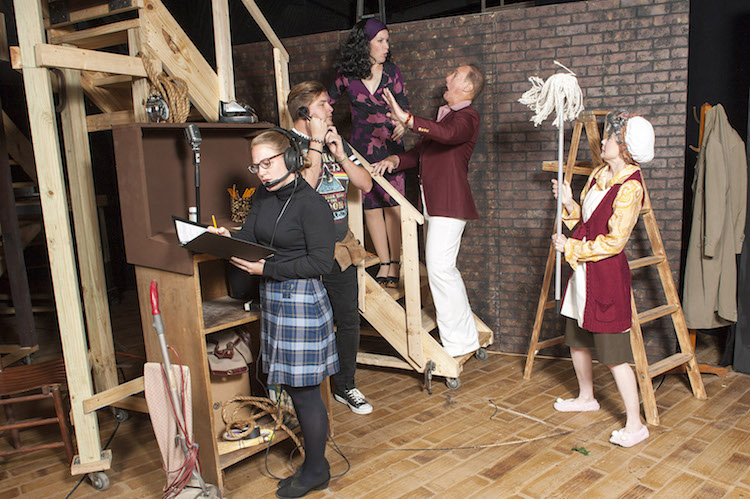 About the Fredericksburg Theater Company: The mission of the Fredericksburg Theater Company (FTC) is "to provide superior theatrical programs for regional participation which entertain, educate, enrich and inspire." Formed in 1997 by Jeryl Hoover, the theater has grown to an audience of over 10,000 annually. All performances are held at the Steve W. Shepherd Theater. FTC is a 501(c)3 non-profit organization. It has received statewide recognition from the Texas Nonprofit Theatres as well as grants from various arts endowment organizations.
---
Noises Off
by Michael Frayne
Fredericksburg Theater Company
Fridays-Sundays,
October 14 - October 30, 2016
Performances for Noises Off! will be October 14 through 30, 2016, Fridays and Saturdays at 7:30 p.m.; Sundays at 2:00 pm.
Admission is $29 for adults, $12 for children 17 and under. Seating per show is limited to 250 persons.
Tickets can be purchased online at www.fredericksburgtheater.org.
Reservations can also be made at the box office, 830-997-3588. An answering machine will capture requests after hours.
For more information or directions, visit the theater website at www.fredericksburgtheater.org.