Sep. 16 - Sep. 20, 2015
Wednesday-Saturday
Brandon needs a gun but he doesn't know how to use it. Jesse needs a friend and she doesn't care who it is. These two teenagers are caught in failing worlds. The town is in free-fall and so are their families; the future looks bleak. The only thing growing in La Grange, Kentucky, is secrets. They may not trust each other but together they come up with a dangerous plan to turn things around.
A developmental showing of a new play brought to you by dynamic writer/director duo Tegan Mcleod and Lily Wolff.
Starring Nate Jackson, Juliet Robb and Rebecca Robinson.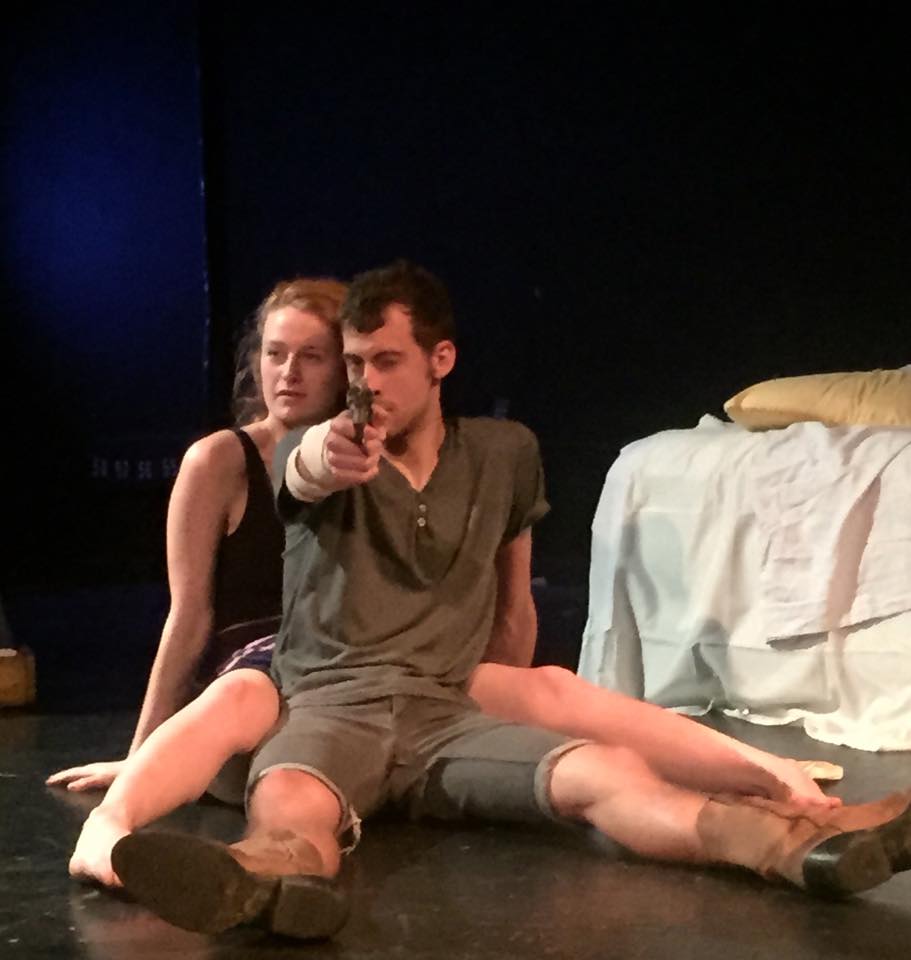 [poster by Nate Jackson][CTX illustration: www.socwall.com via Wallippo]
---
Never Such Rain
by Tegan McLeod
Tegan McLeod
Wednesday-Saturday,
September 16 - September 20, 2015
Lab Theatre
Between Jackson Geological Sciences Bldg (JGB) and the Winship Drama Bldg (WIN), near 24th and San Jacinto
University of Texas
Austin, TX, 78712
5 performances only!
Wednesday, September 16th 8 pm
Thursday, September 17th 8 pm
Friday, September 18th 8 pm
Saturday, September 19th 8 pm
Sunday, September 20th 8 pm

Come and play a role in the development of the next generation of new American plays.

Reserve your seat in advance by contributing to our Indiegogo campaign or risk it at the door:
https://www.indiegogo.com/projects/never-such-rain-a-developmental-showing#/story

Seating is extremely limited...