Jan. 29 - Feb. 21, 2016
Fridays-Sundays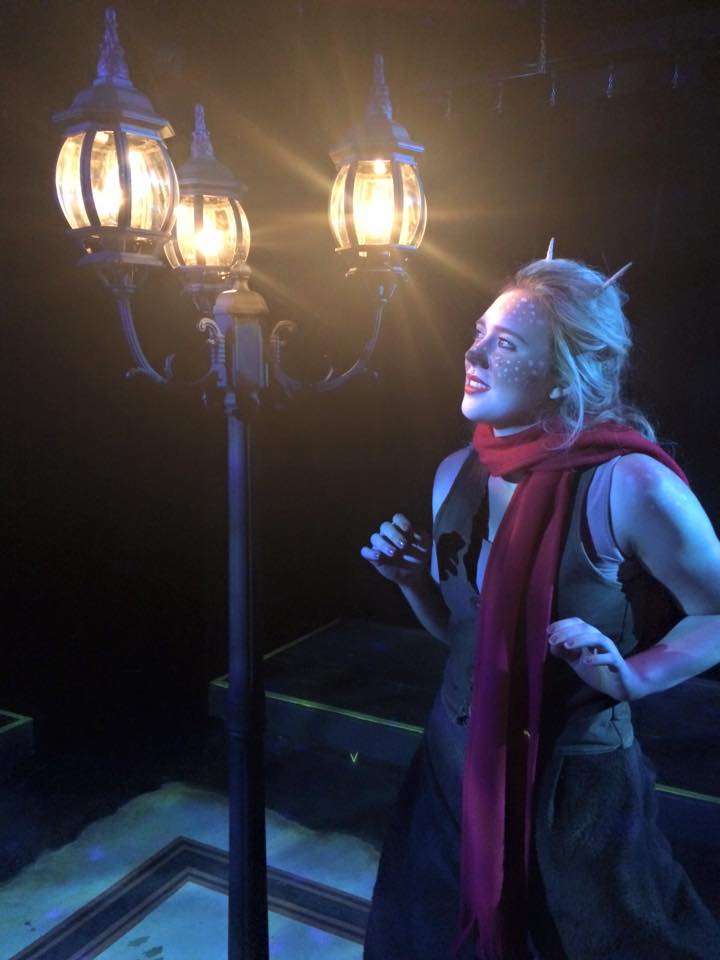 Step through a wardrobe into the magical world of Narnia – a place where animals talk, trees walk and clans of fascinating creatures sing and dance their way into your heart. Lucy and her siblings took that path, and find themselves thrust into the heart of an epic battle between Good and Evil. They discover that they have a destiny to stand with Aslan the Lion to free Narnia from the deadlock hold of evil winter that the White Witch has cast upon the land. However, many obstacles of treachery, betrayal, and evil magic threaten to undo them along the way. Narnia is a musical retelling of the first book from the seven volume series,
The Chronicles of Narnia
, by C. S. Lewis.

Directed by Bridget Farias Gates and featuring:

Adelaid Lowry as Lucy, Elisabeth Giminiani as Susan, Colin Iliff as Peter, Thomas Watson as Edmund, Ameer Mobarak as Aslan, Mikayla McIntyre as White Witch, Edan Paul as Dwarf, and Karin Cunningham and James Pearce as Mrs. and Mr. Beaver, along with an ensemble of wonderful actors playing other Narnia magical creatures.

Fight Choreography by Denton Collie, Costumes by Sally Rath and Aleah Petmecky, Music Recording by Dan Stephens
---
Narnia, the musical
by Book adapted by Jules Tasca. Music by Thomas Tierney. Lyrics by Ted Drachman.
Emily Ann Theatre
Fridays-Sundays,
January 29 - February 21, 2016
January 29th-February 21 (Fridays, Saturdays 7:30 pm, Sundays 2 pm)
Burdine Johnson indoor studio theatre, Emily Ann Theatre, WImberley
Tickets $10 and $15 Click here to purchase tickets.