Sep. 09 - Oct. 02, 2016
Fridays-Sundays
Neil Simon's Lost in Yonkers, a thoughtful family comedy, will delight audiences with its rich matzah ball soup of characters as it builds to a formidable finish that reveals the nature of family bonds. It's 1942 and two wise-cracking young bothers are temporarily marooned at their Grandmother's home when their mother dies. Their father takes a job on the road to pay off medical bills and the boys are forced to navigate the family they don't know - their drill-sergeant of a Grandma, their woman-child aunt Bella, and their Uncle Louie, a goofy gangster with something to hide. A comedy with substance, it delivers riveting characters, dialog, and themes.
After opening on Broadway in 1991 and starring Kevin Spacey as Louie, Irene Worth as Grandma, and Mercedes Ruehl as Bella, it won the 1991 Pulitzer Prize for Drama and a Tony Award for Best Play. Spacey, Ruehl, and Worth all won both Drama Desk and Tony awards for their performances. In 1993 a film adaptation starring Richard Dreyfuss, Irene Worth, and Mercedes Ruehl was released.
The role of Grandma is played by Nina Bryant, recently seen on the WP stage in Good People; Jay by Justin Tristan; Arty by Morganne McCann, a Jesus Christ Superstar alum; and Bella by Shelby Miller, recently seen in Other Desert Cities. Eddie is played by veteran WP actor Bill Claussen, and Louie by WP alum Danny Mosier. Lorin Craft plays Gert.
Directed by Jeremy White and produced by Cara Mosier. Executive Producer is Adam Witko.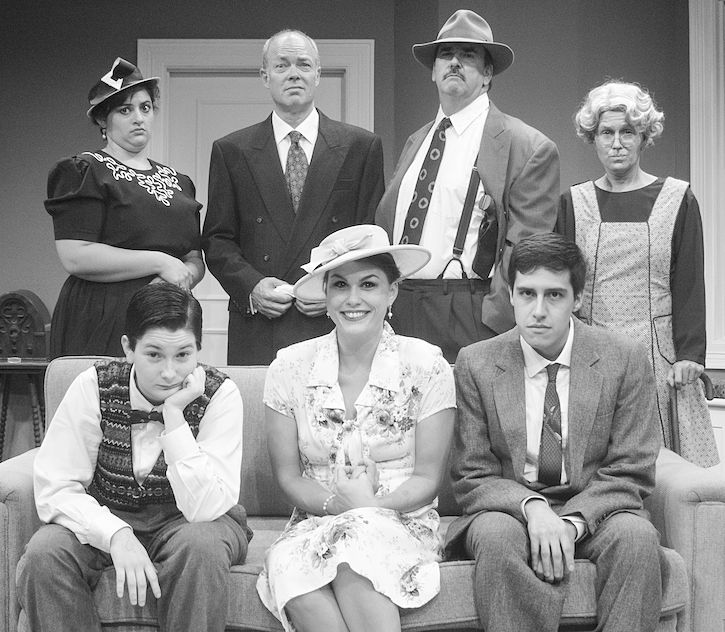 Lost in Yonkers is presented by special arrangement with SAMUEL FRENCH, Inc.
---
Lost in Yonkers
by Neil Simon
Wimberley Players
Fridays-Sundays,
September 09 - October 02, 2016
Sept 9 – Oct 2, 2016
Fridays & Saturdays at 7:30 p.m., Sundays at 2:30 p.m.
Reserved Seating $23; Opening Night $25; Students $16 with ID, except opening night. (Ticket prices include all fees.)
Tickets are available online at www.wimberleyplayers.org or by calling 512-847-0575. The Wimberley Playhouse is located on 450 Old Kyle Road, Wimberley, Texas, (78676).