Nov. 09 - Nov. 20, 2016
Wednesdays-Sundays
Lost Girl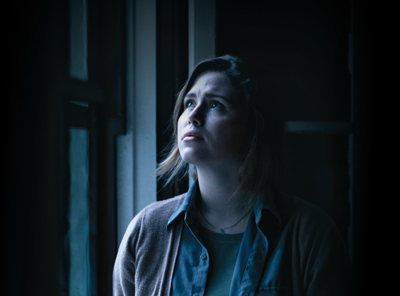 A new play by Kimberly Belflower
Directed by Cara Phipps
Neverland was an awfully long time ago…
What became of Wendy Darling in the years following her adventures with Peter Pan in Neverland? An exploration of love, loss, identity and magic, Lost Girl continues the story of J.M. Barrie's beloved character – the girl who had to grow up.
Long after she last saw Peter fly through her bedroom window, Wendy decides that she must find him in order to reclaim her kiss and move on with her life. Along the way, she encounters other girls who went to Neverland and learns she is not alone. Lost Girl is a new play about standing in the center of your own story instead of the shadow of someone else's.
Lost Girl contains mature themes and is recommended for age 12 and greater.
About the Playwright
Kimberly Belflower is native to a small town in Appalachian Georgia and is currently a M.F.A. Playwriting candidate at The University of Texas at Austin. She comes to Austin by way of New York City where she developed new plays with Primary Stages and Less Than Rent Theatre, as well as conceived and directed work for 54 Below. Belflower writes plays with raw emotion and lyrical language that examine the relationship between young women's internal and external lives. Teen Girl FANtasies (co-written with Megan Tabaque) premiered at the 2015 Cohen New Works Festival and was nominated for an Austin Critics' Table Award for Best New Play. Belflower's play with original folk music, The Use of Wildflowers, has been workshopped in Austin and Brooklyn and her Southern family drama, Chronic Fatigue, received a 2015 developmental production with Front Porch Arts Collective in Greenville, South Carolina. She is currently working on Gonal, an epic piece weaving together her own autobiography with the Brontë sisters and internet horror figure Slender Man.
VIDEO: 'First Look'
About the Director
Cara Phipps is a director who develops and delights in new plays. At Texas Theatre and Dance she has directed The Wild Party(seven Austin Critics' Table Award nominations), Girls in Cars Underwater and An Accumpulation of Glorious Knick-Knacks (2015 Cohen New Works Festival). She recently returned to Actors Theatre of Louisville, where she was a directing intern for the 50th anniversary season, to direct Goodnight and Trudy, Carolyn, Martha and Regina Travel to Outer Space and Have a Pretty Terrible Time There in The Tens. As a member of Professional Training Company, she directed two devised shows, three solo performance pieces and two 10-minute plays in addition to assisting for the mainstage season and the Humana Festival of New American Plays. A California native, Phipps has developed and directed plays in the Bay Area with several companies, including Transient Theater where she directed the world premiere of The Egg Play and received a 2012 FringeNYC Overall Excellence in Directing award. Phipps is a graduate of the drama program at the University of Portland and is currently a M.F.A. in Directing candidate at The University of Texas at Austin.
---
Lost Girl
by Kimberly Belflower
University of Texas Theatre & Dance
Wednesdays-Sundays,
November 09 - November 20, 2016
Wednesday, November 9 - 20, 2016
Oscar G. Brockett Theatre
$15.00 - $26.00
Preview Performance: November 9 at 7:30 p.m.
Opening Performance: November 10 at 7:30 p.m.
Additional Performances: November 11, 15-19 at 7:30 p.m. and November 13, 19-20 at 2:00 p.m.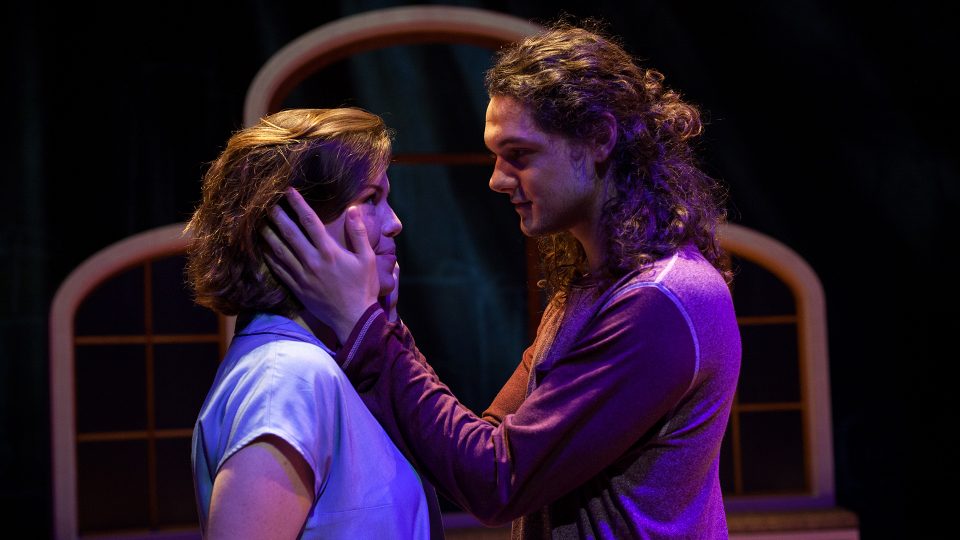 Parking Information
The university requires all faculty, staff, students and visitors to pay for parking on campus. Please be aware when you come to a performance that UT parking has changed and new signage has been posted in regards to the changes. All parking on campus – both ADA and non-ADA requires a permit or payment of fees – this does include the ADA on Robert Dedman Drive. Patrons to the Texas Performing Arts complex are encouraged to park in university parking garages or LBJ surface lots.
A discounted parking rate of $6 can be purchased on-line at: https://utcofaparking.clickandpark.com/venue. The discounted parking is only available online until 10pm, the day prior to an event. Please read signs carefully. $12 Event Parking is also available for purchase in person on the day of your event at the entrances to the surrounding surface lots and garages.
Parking FAQs can be found here: http://www.clickandpark.com/faq.shtml