Apr. 23 - May. 01, 2016
Saturdays-Sundays
The TexARTS Youth Musical Theatre Academy for ages 7-12 presents "Legally Blonde Jr." April 23-24 and April 30-May 1. Based on the MGM motion picture, sorority girl Elle Woods follows her ex-boyfriend to Harvard Law in order to win him back. Along the way, Elle realizes her own potential and sets out to prove herself to the world. Co-directed by Cassie Eckerman and Kate Gibbens.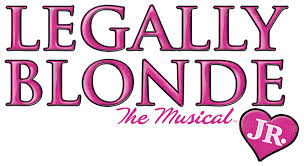 ---
Legally Blonde, Jr.
by Laurence O'Keefe, Nell Benjamin, Heather Hach, Heather Brown
Tex-Arts Youth Musical Theatre Company
Saturdays-Sundays,
April 23 - May 01, 2016
Performances will be held at 2:00 p.m. and 6:00 p.m. on Saturdays and 2:00 p.m. on Sundays.
Tickets are $15 for all ages. Purchase tickets at www.tex-arts.org or call the TexARTS Box Office at 512-852-9079 x101
All performances will be held at the intimate Kam and James Morris Theatre at TexARTS' Erin Doherty Studios, 2300 Lohman's Spur, Suite #160, Lakeway, TX. Parking is free.
TexARTS, the Lake Travis nonprofit for the visual and performing arts, offers completely staged professional productions and is a performing and visual arts educational academy. TexARTS is proud to employ hundreds of professional regional actors, musicians and artistic staff living here in Austin.