Dec. 03 - Dec. 20, 2015
Thursdays-Sundays

La Pastorela is an annual traditional Yuletide play that has been performed in Native American and Mexicano communities since the late 16th century, when Spanish priests first introduced it to the native people of this land.
The script and music, passed on from generation to generation, imparts lessons of wisdom through drama and humor as shepherds embark on a journey and encounter manifestations of evil that attempt to keep them from reaching their destination.
Each year's production retains elements of the original tradition, with a contemporary theatrical twist to the dialogue, music and dance. La Pastorela 2015 is directed by Rupert Reyes.
This is a marvelous entertainment and cultural celebration event for the whole family. Don't miss this "uniquely Austin" Latino Yuletide production. Make La Pastorela a tradition for your holiday celebration.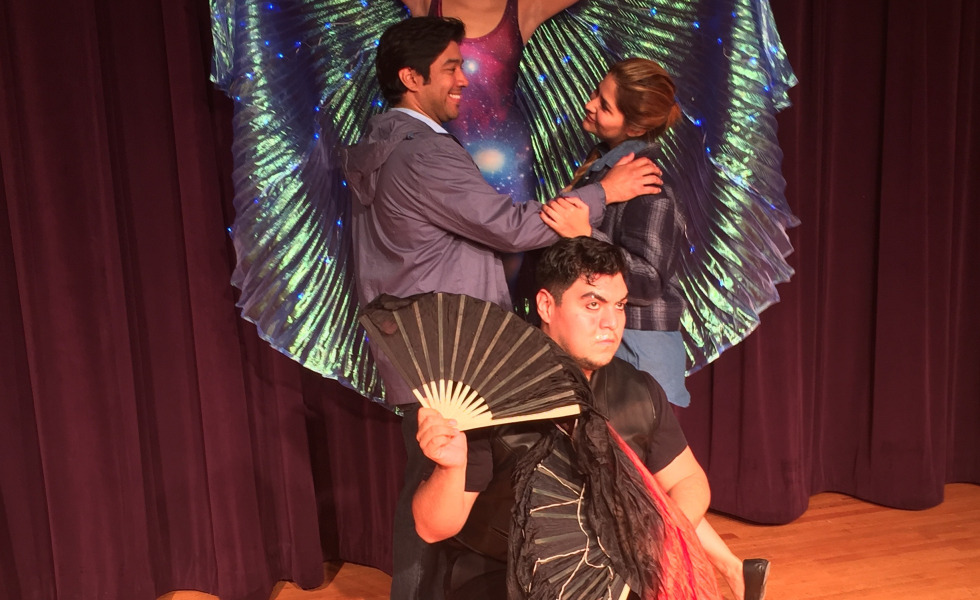 Click to view feature at the Teatro Vivo website
Click for interviews at Teatro Vivo website
Click for Feature by Nancy Flores, Cultura en AUstin, Austin Statesman
Click to listen to a 2-minute audio feature by Michael Lee at KUT-FM
---
La Pastorela 2015
by adapted by Rupert Reyes
Teatro Vivo
Thursdays-Sundays,
December 03 - December 20, 2015
Opening Thursday, December 3, 2015
Show runs: Thursdays- Saturdays, 8 pm, Sunday matinees at 2 pm
December 3 – December 20, 2015