Jul. 08 - Jul. 31, 2016
Fridays-Sundays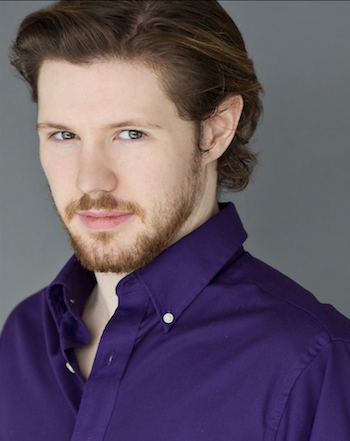 When the Wimberley Players invite audiences to Jesus Christ Superstar July 8 – July 31, they can expect a solidly staged and exciting production of the beloved musical that is the world's most famous rock opera.
Told through the eyes of Judas Iscariot and based loosely on the gospels, it recounts the last week in the life of Jesus of Nazareth. Judas gives us a Jesus who is all-too-real and relevant. He watches him come to terms with his divine assignment, the politics of his rise to prominence, the expectations of his disciples, as well as the judgement of those around him and ultimately, his own death. With it, were are given a window into Mary Magdalene's love for Jesus and Judas's own torture at the role he must play.
With lyrics by Tim Rice and music by Andrew Lloyd-Webber, it includes "Everything's Alright," "I Don't Know How to Love Him," and the title anthem, "Jesus Christ Superstar."
After opening on Broadway in 1971 and starring Ben Vereen in the role of Judas, it continues to be produced throughout the world. The Broadway show was predated by an album that topped the US Billboard charts. A film version was released in 1973, directed by Norman Jewison, and other recordings and a BBC radio production followed. Nominated for 11 Tonys, it won a Drama Desk and Theatre World Award as recently as 2012.
The role of Jesus is played by Daniel Cline, Mary by Rachel Hoovler, and Judus by Nicholaus Weindel. Pilate is played by Robert Fraizer, Caiaphis by Tommy Jackson, Annas by Patty King and Peter by Cole Nesse. Matthew is played by Aidan Walker and Simon by Nick Gollihugh. The roles of Herod/James II are played by Zeke Zimmerman. James II is played by Michelle Piersol, Andrew by Kellie Paz and John by Beth Conboy. Devon Birdsong plays Bartholowmew, Mark Clark plays Phillip, and Nate Nelson plays Thomas. Thaddeus is played by Trey Stallings. The Soul Girls are played by Kaila Brinckmann as Soul Girl 1; Alyssa Wells as Soul Girl 2; and Vanessa Adragna as Soul Girl 3. Ensemble actors are Cecilia Kolb, Jazmin Contreras, Leah Pullin, Helen Hoang, and Cassie Martin. Twenty of the 25 cast members are new to the Wimberley Players stage.
Directed by Dr. Josh Miller. Assistant Director is Joseph Quintana. Produced by Suzanne White. Executive Producer is Adam Witko.
Jesus Christ Superstar is presented by special arrangement with R&H Theatricals.
The Wimberley Players are pleased to announce the cast of Jesus Christ Superstar, opening July 8 for a four-weekend run at the Wimberley Playhouse. The renowned rock opera, with lyrics by Tim Rice and Music by Andrew Lloyd-Webber, is directed by Josh Miller.
In the roles of Jesus, Judas and Mary Magdalene, the three Austin-based principals are newcomers to the Playhouse stage.
Daniel Cline, to appear in the role of Jesus, has been seen in numerous Austin Theatre Project productions, including Carrie: The Musical, The Rocky Horror Show as Brad Major, Forever Plaid and most recently, in First Date. He also appeared in kidsActing productions of RENT and Les Miserables.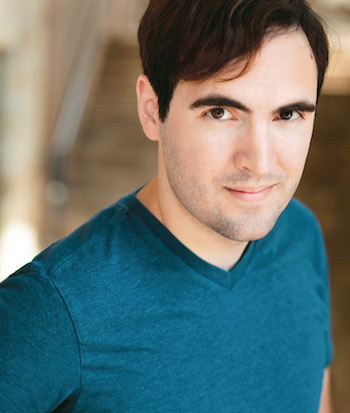 Nicholaus Weindel says his family prepared him for the role of Judas by listening to JCS "on every road trip" since he was eight years old. With a degree in integrative arts from Penn State, he has studied at the Stella Adler conservatory in New York City and currently studies with Carol Hickey at L.A. Standard in Austin. His past credits include appearances in Renaissance Queen, Award Winner, The Flu Season, Durang Durang, and Cyrano de Bergerac.
Rachel Hoovler as Mary Magdalene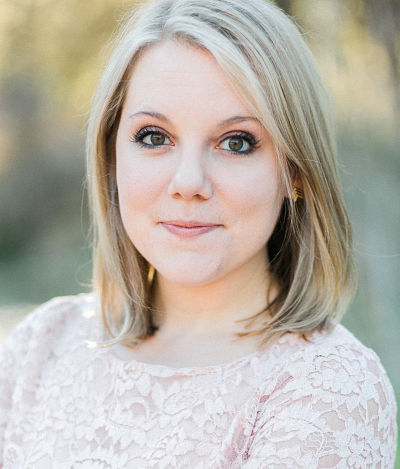 A proud graduate of Southwestern University ('12) with a B.F.A. in Musical Theatre, Rachel returned to SU in 2012 as the Music Director for A Year with Frog and Toad and again in 2014 as the Vocal Director of Gypsy. She has played Sue Snell in Carrie: The Musical, Sally in You're a Good Man, Charlie Brown, Cinderella in Into the Woods, and Janet in Rocky Horror Picture Show. She is currently the Music Director for Pageant at City Theatre and the youth summer musical at TexARTS Academy.
JESUS Daniel Cline
JUDAS Nicholaus Weindel
MARY Rachel Hoovler
PILATE Robert Frazier
CAIAPHAS Tommy Jackson
ANNAS Patty King
PETER Cole Nesse
MATTHEW Aidan Walker
SIMON Nick Gollihugh
HEROD/James II Zeke Zimmerman
SOUL GIRL 1 Kaila Brinckmann
SOUL GIRL 2 Alyssa Wells
Soul Girl 3 Vanessa Adragna
ANDREW Kellie Paz
JAMES I Michelle Piersol
JOHN Beth Conboy
BARTHOLOMEW Devon Birdsong
PHILIP Mark Clark
THOMAS Nate Nelson
THADDEUS Trey Stallings
ENSEMBLE Cecilia Kolb
Jasmin Contreras
Leah Pullin
Helen Hoang
Cassie Martin
---
Jesus Christ Superstar
Wimberley Players
Fridays-Sundays,
July 08 - July 31, 2016
July 9 – July 31, 2016
Fridays & Saturdays at 7:30 p.m., Sundays at 2:30 p.m.
Reserved Seating $23; Opening Night $25; Students $16 with ID, except opening night. (Ticket prices include all fees.)
Tickets are available online at www.wimberleyplayers.org or by calling 512-847-0575. The Wimberley Playhouse is located on 450 Old Kyle Road, Wimberley, Texas, (78676).