Dec. 08 - Dec. 16, 2016
Thursdays-Fridays
This December, we're gonna party like it's 1995!
DOPER THAN DOPE, the live 90s themed sketch show produced by Base Reality Productions and Heckle Her, returns with another high-energy comedy show at the Spiderhouse Ballroom.
Inspired by ground-breaking 90s TV sketch comedies like "In Living Color,""MADTV" and "House of Buggin'," the DOPER THAN DOPE crew is back with all new sketches, new choreography, and new faces in the ensemble and FLY GIRL dance team. DOPER THAN DOPE 2 performs for only 2 shows: Thursday December 8th at 8pm and Friday December 16th at 10pm.
The first run of "DOPER THAN DOPE" received 3 B. Iden Payne awards this season and sold out all 9 performances at The Institution Theater. We recommend you purchase tickets in advance online at www.heckleher.com.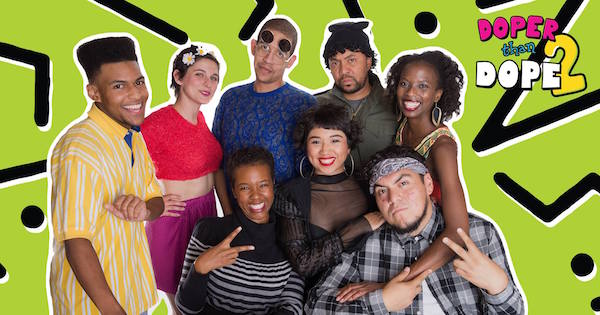 "DOPER THAN DOPE 2" stars writer-performers Maggie Maye (Conan), Da'Shade Moonbeam (Blacklisted Individuals), Chelsea Bunn, Taji Senior, Carl Gonzales, Ryan Darbonne, Andie Flores, Jesus Valles, and Kenah Benefield. The DOPE fly girl dance team features Christine Hoang, Danie Pearl, Megan Mowry, and Leslie Lozano.
The DOPE creative team includes Tanya Olalde (Costume Design), Andrew Hatcher (Production Stage Manager), Carissa McAtee (Choreographer), DJ Mahealani (DJ), Adrienne Dawes (Director/Co-Producer) and Scott Hearne (Co-Producer). ASL interpretation provided by Visual Voice Interpreting.
Heckle Her is a process-focused company that produces work for the stage and screen. Heckle Her aims to create bold, exciting new comedic works that "can actually sing." Visit www.heckleher.com for more info.
Base Reality Productions is committed to the inspired creation of podcasts, film, improv, and sketch comedy. Do the work! Go to www.baserealityproductions.com for more info.
Click to view feature by Erica Lies on austin.culturemap.com, December 6
---
Doper Than Dope 2
by Ensemble
Heckle Her Productions
Thursdays-Fridays,
December 08 - December 16, 2016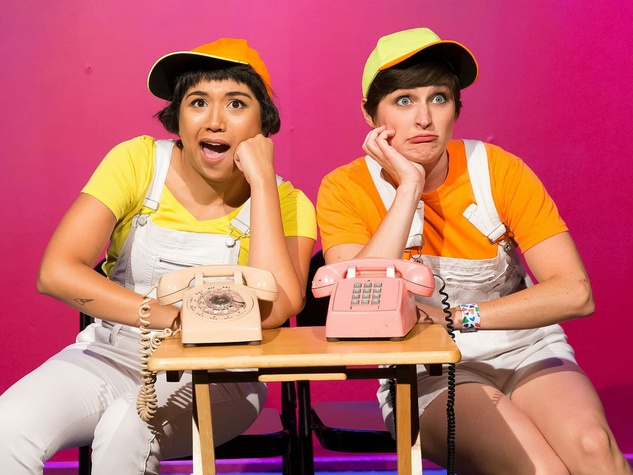 Thursday December 8th at 8 pm (ASL Interpreted Performance)
Friday December 16th at 10 pm
At Spiderhouse Ballroom, 2908 Fruth St, Austin, TX 78705
Tickets: $15, purchase online at www.heckleher.com or at the door (cash only).
Runtime is a little over an hour; ages 21+