Apr. 22 - May. 22, 2016
Fridays-Sundays
Camelot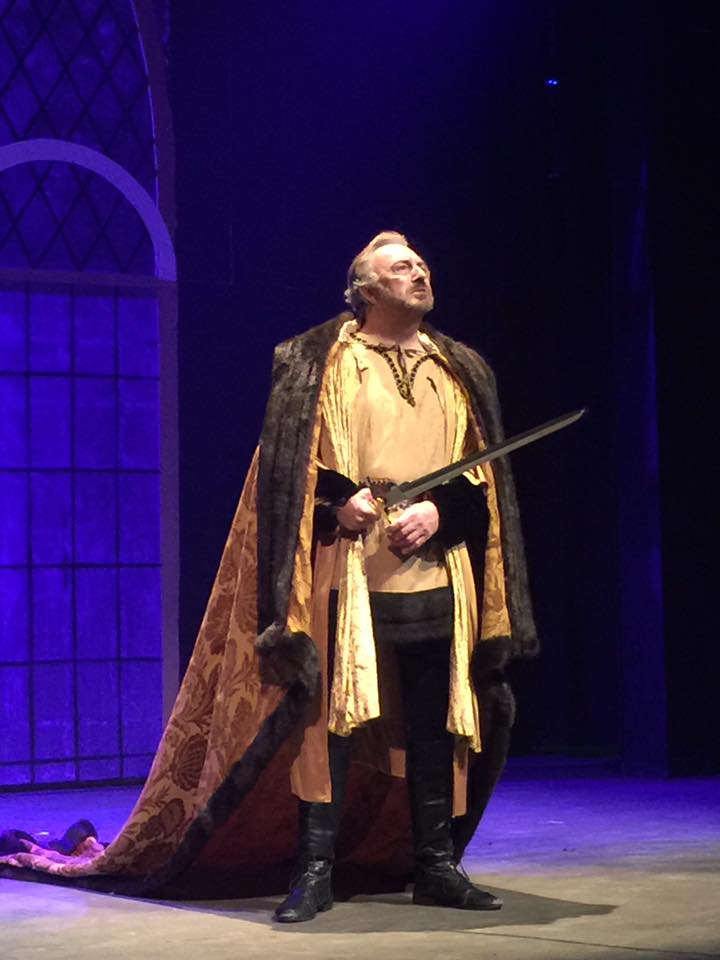 arrives at the Palace in Georgetown! Yes, the legendary Lerner and Loewe musical Camelot is on stage at Georgetown's Historic Palace Theatre on 5 weekends from April 22nd to May 22nd, 2016. The inimitable Joe Penrod returns to The Palace for the coveted role of King Arthur; and Kristin DeGroot – Belle in Beauty & The Beast – portrays the lovely Guenevere.
Palace Artistic Director Mary Ellen Butler directs and stages Camelot, with Vincent Sandoval providing his brilliant choreography. Don't miss the timeless tale of King Arthur, Guenevere, Lancelot, and Merlyn, featuring many enduring songs: "If Ever I Would Leave You," "What Do the Simple Folk Do?" "The Lusty Month of May," "Camelot," and so many more!
Based on T.H. White's "The Once and Future King," this classic musical has Music by Frederick Loewe and Book and Lyrics by Alan Jay Lerner. The original production of Camelot, which premiered on Broadway on December 3, 1960, was directed and staged by Moss Hart. Originally starring Richard Burton, Julie Andrews, Robert Goulet, and Roddy McDowell on Broadway, Camelot won four Tony awards and played for 873 performances on Broadway.
Guenevere, King Arthur's lovely wife, encourages him to establish the Knights of the Round Table. As the Knights grow in fame, Lancelot Du Lac becomes the most celebrated of them all, and rumors begin to circulate about his affair with Guenevere. Can Camelot be the idealistic place of Arthur's dreams?
Thanks to our non-profit partner, Faith in Action of Georgetown, for their support.
Music Directed by David Sherline
---
Camelot
by Lerner and Lowe
Georgetown Palace Theatre
Fridays-Sundays,
April 22 - May 22, 2016
Production dates for Camelot are 5 weekends from April 22 to May 22, 2016. Friday and Saturday shows are at 7:30 p.m.; Sunday shows are at 2:00 p.m.
Saturday matinees added May 14 and 21 at 2 p.m.
See our Website for actual dates and seating availability.
Ticket prices for the 2015-2016 Season are $28* General Admission, $26* Seniors (55+), $15* Students (10-22) and Active Military, and $11* Children (9 & younger). *All individual ticket prices include a $1 Historic Preservation Fee. (Season Tickets do not assess the Historic Preservation Fee.) Group rates are available for 20 or more.
The Palace seats about 295, with reserved seating paid for in the ticket price. The Palace office in the lobby of the theatre is open Monday through Friday from 10:00 a.m. until 4:00 p.m. (except for some holiday dates).
Purchase tickets and select seating online at www.georgetownpalace.com or by calling 512-869-7469. (Please call ahead regarding special needs seating.) Visa, Master Card, Discover, and American Express are accepted.
The Historic Palace Theatre is located at 810 South Austin Avenue in downtown Georgetown and is part of the most beautiful Town Square in Texas!