Sep. 28 - Oct. 11, 2015
Saturdays-Wednesdays
This multi-media adventure mixes classic story telling with projected illustrations to tell the story of Buck, the magnificent cross-bred offspring of a St. Bernard and Scottish Collie. Kidnapped from his lavish life on a California estate and sent to work as a sled dog during the great Klondike Gold Rush, Buck fights to survive and becomes the most famous dog in the whole history of Alaska.
UPDATE: Feature by Anne Wharton for ACC Drama, October 6, 2015
From the novel by Jack London, adapted and directed by Jason Tremblay
Performed by Noel Gaulin. Featuring original illustrations by Michael Rae. Projections and sound design by Chris Owen and Eliot Haynes. Costumes by Taylor Harrison. Original music by Graham Weber.
The ACC Department of Drama and Austin Playhouse are teaming together to create a new series of exciting, original plays for middle and high school students.
To jump start this newprogram we are offering FREE tickets for classes grades 6-12 All shows will include a talkback with the cast and study guide.
For Reservations, visit the Drama Department at austincc.edu/drama. For more information, please call 512-223-3245
ACC DRAMA. The public face of ACC's Drama Department is in its performances which have charmed Austin citizens for the past three decades. Performances have included an ambitious selection of musicals, traditional plays, avant-garde theater, and original works. Behind the scenes, the department offers a full selection of classes in acting, voice, movement, make-up, costuming, production management, and technical theatre. Please visit the department's web site for more information, including course descriptions, degree plans, and a gallery of productions at austincc.edu/drama .
[poster image via Jason Tremblay}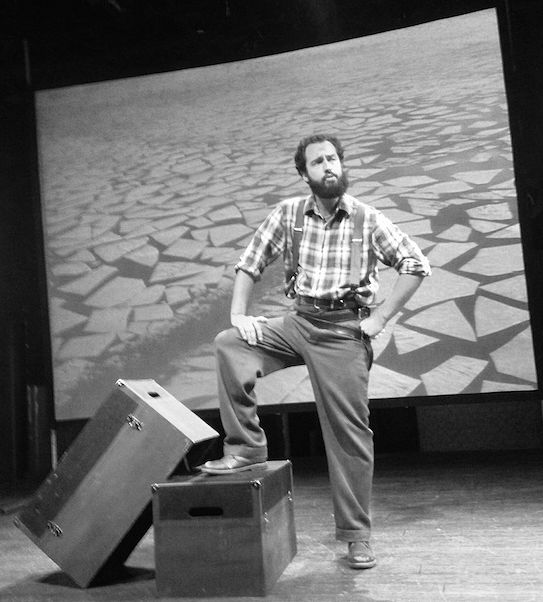 ---
Call of the Wild - Illustrated Edition
by based on the Jack London Novel
Austin Community College
Saturdays-Wednesdays,
September 28 - October 11, 2015
Runs September 28th – October 11th 2015 Austin Playhouse @ ACC Highland Mall
School Performances –Monday – Wednesday, Sept. 28, 29 & 30 –Oct. 5, 6, & 7 @ 10 AM
To reserve tickets for your students or for more info contact: Jason Tremblay jason.tremblay@austincc.edu
Public Performances – Saturday and Sunday Oct 3, 4, 10 & 11 @ 2pm To reserve tickets please visit austincc.edu/drama.
All shows are FREE and open to the public.