Sep. 22 - Oct. 09, 2016
Thursdays-Sundays
ANY NIGHT is a romantic mystery about privacy, trust, and the power of the subconscious. When a troubled young dancer moves into a new basement apartment, she finds herself inexorably drawn into the world of her seductive upstairs neighbor. Soon, she begins suffering strange behaviors in her sleep.
The cast will include Zac Thomas (Patrick)and Marie Fahlgren (Anna).
Production Personnel include: Elizabeth V. Newman (Director/Producer); Stephanie Moore (Associate Producer); Chris Conard (Lighting Designer); Vanessa Montand (Set Design) Erica Gionfriddo (Choreographer); Eliot Fisher (Sound Designer); Zac Thomas (Set Technical Director)
The critically acclaimed play received its World Premiere on the MainStage of the Belfry Theatre (Victoria, BC), February 26, 2008. Subsequent Canadian productions have been in Toronto, Vancouver & Edmonton. The US Premiere presented in New York, OFF- BROADWAY, June 1, 2011.
ANY NIGHT was included in the 2016 FronteraFest @ pop-up space, The Barn Theatre with a sold-out festival run. We are now pleased to present the official Austin Premiere.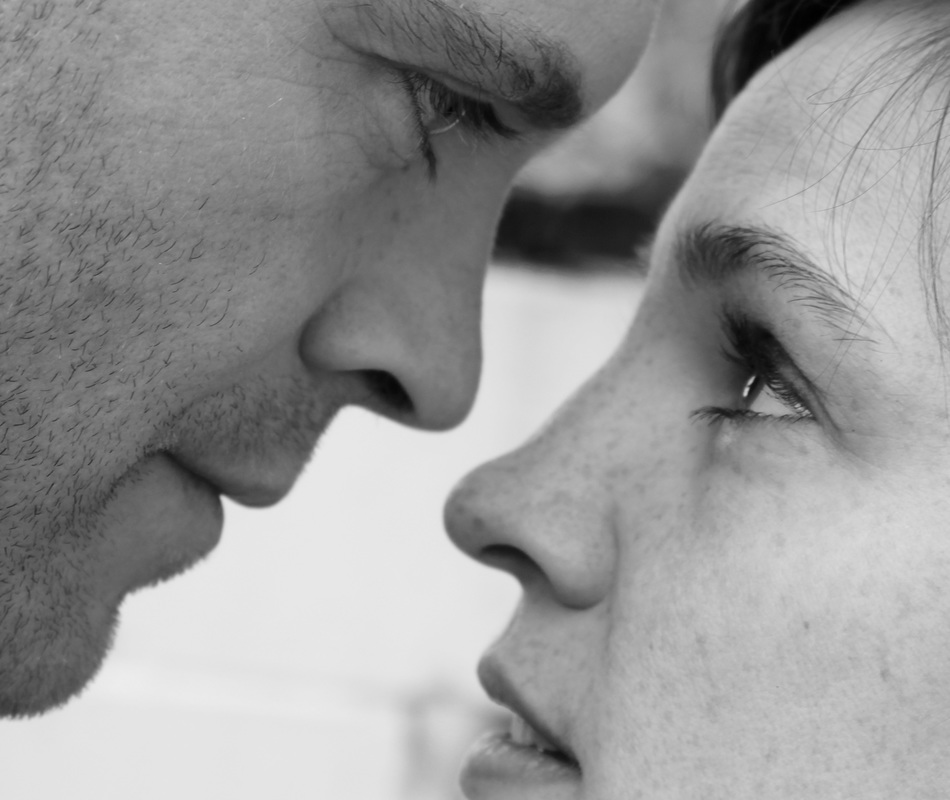 ABOUT THE ARTISTS:
Daniel Arnold (Playwright), a graduate of the UofA's BFA Acting program, Daniel also took scriptwriting at the UofA, Workshop West, the National Screen Institute, and under mentorship with Sharon Pollock. He has performed with theatres across Western Canada, including the Arts Club, Touchstone, neworld, Blackbird, Gateway, Firehall, Theatre Junction, Vertigo, Theatre Calgary, Workshop West, Theatre Network, WCTC, Theatre One, the Belfry, the Globe, and Free Will Players, garnering two Edmonton Sterling Awards, two more nominations, and four Vancouver Jessie nominations. His written work includes Not with a Bang... (Edmonton Theatre Theatre); Lookout (Workshop West); and the short films The Janitors, co- written/directed with Matthew Kowalchuk (NSI Drama Prize, VIFF, EIFF, CIFF, Hollywood Film Fest) and War with Ricki and Rich (National Screen Institute). He co-wrote Tuesdays & Sundays, Clear Sunny Day, and Any Night with Medina Hahn, and is adapting two plays into feature films: his own Any Night, and Morris Panych's Lawrence & Holloman.
Medina Hahn (Playwright) holds two performance degrees: a BFA Theatre from UVic and a BFA Acting from the UofA. She has worked with such companies as Touchstone, neworld, PTC, NAC, Workshop West, Keyano, WCTC, the Globe, Theatre Calgary, Theatre Network, The Banff Centre, Vertigo, Catalyst, and the Citadel Theatre, and has workshopped dozens of new Canadian plays. She is the recipient of two Sterling Awards. Recent Film/TV: The Last Time (Big Dreams); Hollywood Brats (NGN); Love Sick (Insight); The 4400 (USA Network); The Collector (CHUM); The Janitors (NSI). She and Daniel Arnold have performed their play Tuesdays & Sundays throughout Canada, and in the USA and Europe. Their play Any Night premiered at the Belfry Theatre, was remounted at Toronto's Summerworks, and presented by The Cultch and Touchstone in Vancouver, and by Edmonton's FTA before being presented Off-Broadway. She and Daniel are currently adapting it into a feature film for Ameland Films, with development from Movie Central and BC Film. A gypsy at heart, she currently resides in Vancouver.
Elizabeth V. Newman (Director/Producer) graduated from Yale with a BA in Art History and Theater Studies. She earned her MFA in Film Production at Boston University. Her stage directing credits include: Mocha (Austin); The Sniper's Nest (Austin); Goodnight Children Everywhere (London, ON, Canada); The Park Bench (London, ON, Canada); Fragments (Los Angeles) and The Glass Menagerie (New York). She was awarded three Sudler Grants for the Creative Arts. Her stage assistant directing credits include 'Thom Pain' (Hyde Park Theatre, Austin) and 'Weightless' (Los Angeles). She had written and directed a dozen short films in New York, New Haven, Boston and Los Angeles. Her short film 'Hatched: a Tale of Great Egg-spectations' premiered at the New Filmmakers New York and Toronto Women in Film and Television Short Film Showcase. Her MFA thesis project, 'The Yellow Wallpaper' was a finalist at the Redstone Film Festival. Her feature script, 'Shattering', was included as an Emerging Narrative at the IFP Conference. She was AssistantDirectorfortheaward-winning Canadian-Indian feature film,Surkhaab. Her theatrical producing credits include the World Premiere of Mocha by Eleanor Burgess (Austin); the World Premiere of Nights of Noir! by Casey Wilson (Los Angeles); the West Coast Premiere of Orange Lemon Egg Canary by Rinne Groff (Los Angeles); the American Premiere of Clocks and Whistles by Samuel Adamson, (NewYork); Dutchman by Leroy Jones (New York) and Speed The Plow by David Mamet (New Haven). She serves on the B. Iden Payne Awards Council as well as the board of Yale in Hollywood. She is the principal of EVN Productions, an independent film and theatre production company.
Visit: elizabethVnewman.com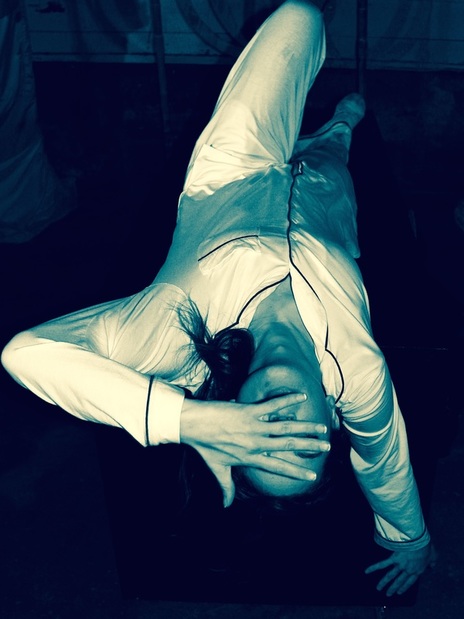 Marie Rose Fahlgren (Anna) received her BFA in Acting from The University of Montana-Missoula, while she toured nationally with The Montana Repertory Theatre's productions of To Kill a Mockingbird (Scout) and Lost In Yonkers (Arty). Marie grew up performing on the Fort Peck Summer Theatre stage, some of her favorite roles include, Louise in Gypsy, Dorothy in The Wizard of Oz, Women in 39 Steps, Vera in The Odd Couple (Female Version), Crystal in Little Shop of Horrors, and Ermengarde in Hello, Dolly. Other roles include Tish in Dog Sees God, Dainty June in Gypsy, and Candy Starr in One Flew Over the Cuckoo's Nest. Since moving to Austin, she has had the privilege to work with Last Act Theatre Company (Mocha), The Exchange Artists (Circle the Wagons and Again), performed with the Back Pack Co. Lab, Penfold Theatre's Murder on the Rails, and Scriptworks' Out of Ink and One Minute Play Festivals. Marie has most recently found a home on Austin Playhouse's stage, where she is a company member, and has performed in their productions of The Real Thing (Debbie), The Philadelphia Story (Dinah Lord), and The Arkansaw Bear (Little Bear). Marie is also Austin Playhouse's Theatre For Youth Coordinator, a program that provides FREE Theatre to young audiences. When Marie isn't performing she teaches Kids Yoga at The Little Yoga House and is founder of her own yoga company, Love,Yoga.
Zac Thomas (Patrick) is a native of Butte, Montana. He studied Acting at the University of Montana. He is the Artistic Director of the Buttenik Ensemble and founder of the Covellite Theater in Butte, MT. Since arriving in Austin he has been seen as Joe in 'Waiting For Lefty' with Street Corner Arts, Lee Harvey Oswald in 'The Sniper's Nest' with EVN Productions, Steve in 'Welcome To The Moon' with Austin Hot Nights, Alphonse de Saligny in "The King of Texas' with Hyde Park Theater, Bebe in "The Explorer's Club" and the Mime in 'The Arkansaw Bear' with Austin Playhouse, an Ensemble member in 'Circle The Wagons', 'Sacred Space', and 'Again' with The Exchange Artists, and as an Ensemble member in 'Random Acts of Magic' with Scriptworks. His recent film credits include 'The Orphan Girl' with Chisel Industries, 'Love Like Gold' with Skye Grace Bennet Productions, 'Strange Birds' with The Table Assembly, 'Feral' with Sorcery Films, and 'Seven Eves' with Wheel of Fire
Productions. Zac also works as a Technical Director and has recently built for 'Cold Water Army' with Tegan McCloud, 'Skylight' with Street Corner Arts, 'The Realistic Joneses' with Hyde Park Theater, 'Trevor' and 'Hand To God' with Capital T Theater, and 'The Wolf' and 'The Woodstove' with MT+NYC Collaborative. He is also the Lead Carpenter for The BKPK Co. Lab. He is the lead singer for the band 'Table'. He is the founder of RabbitRung Puppetry and Design.
Erica Gionfriddo (Choreographer) is a dancer, choreographer, and co-founder and director of ARCOS Dance. She received a BFA at Shenandoah Conservatory and has performed the repertoire of choreographers including Anna Sokolow, David Parsons, Robert Moses, Gail Gilbert, Arturo Fernandez, and Luciana Achugar. She has been commissioned to choreograph for Moorehead State University, Shenandoah Conservatory, Motion X Dance DC, Texas State University, and INTERDANSA, where her work toured in Catalonia, Spain. In Austin, Erica has received Critics Table nominations and a B Iden Payne award for her choreography. She is a certified Pilates Mat Teacher Trainer, GYROKINESIS®* and GYROTONIC®* trainer, and an adjunct lecturer in dance at University of Texas at Austin.
Chris Conard (Lighting Design) is a local freelance Designer, Artist, and Carpenter working in Austin TX. Chris graduated with a BFA in Technical Theatre Design in May of 2014 from Santa Fe University of Art and Design; Chris believes that all of his Art should equally indulge both form and function. If you would like to view some of Chris Conard's additional work please visit: jchrisconard.com.
Eliot Gray Fisher (Sound Design) is a media artist who propels the integration of new media and compelling dramatic narrative in performance as a director of ARCOS Dance —work that has been recognized in Austin with a Critics Table award. He studied interdisciplinary arts at Goddard College and has composed music and designed sound for short and feature film, theater, and dance, created documentary and animated shorts, built interactive installations, and written and directed original theater. Merging forms and concepts from outside conventional territories for art, he seeks to create ever more directly engaging and participatory relationships with audiences.
Vanessa Montano (Set Design) has always had an interest in creating art. As her practice has developed she has become more and more involved in 3 dimensional work and has found theatre the perfect place to create interactive 3dimensional spaces that share a narrative.
Stephanie Moore (Associate Producer) has been involved in the film industry for seven years. She has experience as both a producer and production assistant on web- series, features, music videos, and shorts. Her credits include a producing role on "Love's Labour's Lost", and production assisting on "Synkhole" and #ATown. Her passion for film and filmmakers comes from her work with festivals such as Austin Film Festival and South by Southwest, where she works directly with the filmmakers as a filmmaker liaison and theater manager for many years. She has worked with such films as "Winter in the Blood", "Black or White", "Beneath the Darkness", "Hunger", and "Burning Bodhi" as a filmmaker liaison. She is also currently in development for two feature films and a web- series, as well as pre-production for a short film.
EVN Productions is an independent production company with the goal of creating innovative projects through championing new voices and emerging talent in film and theatre. Our creative emphasis lies in telling in stories that embrace strong female characters and explore the role of women in societies across the world and throughout history. To date, EVN Productions has produced critically-acclaimed works in New York, Los Angeles and in the company's new home of Austin, Texas.
---
Any Night
by Daniel Arnold and Medina Hahn (EVN Productions)
EVN Productions
Thursdays-Sundays,
September 22 - October 09, 2016
Performances will be presented at The City Theatre, 3823 Airport Blvd. Austin, TX 78722
Performances during Limited Run will be given September 22nd - October 9th; Thursdays - Saturdays 8pm; Sundays 5 pm.
Tickets to the 90-minute play are $20 plus service fee and are available online at

More Info is available at AnyNightAustin.com