Nov. 17 - Dec. 09
Thursdays-Sundays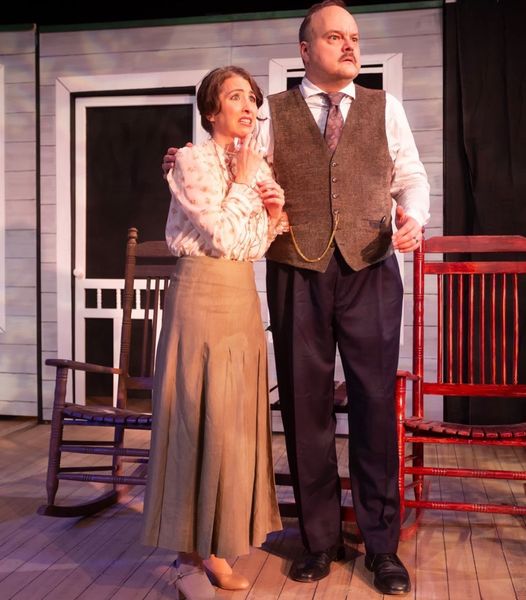 In small town Wisconsin, we meet Lulu Bett, the 34-year-old unmarried sister of Mrs. Ina Deacon. Lulu is a servant in the family home, earning her keep by taking care of the household. A visit from Deacon's impulsive brother Ninian brings unexpected romance and a marriage proposal. Seizing the chance to leave the Deacon home, Lulu marries Ninian and sets off to begin a new life. However, Ninian's past is discovered, destroying their relationship. Lulu reluctantly returns to the Deacon home, faced with the dreadful dilemma of telling the truth or lying to save the family's reputation.
Different Stages presents the first play by a woman to win the Pulitizer Prize -- Miss Lulu Bett by Zona Gale.
Directed by Norman Blumensaadt (The Tavern), Miss Lulu Bett features Bethany Harbaugh (John Gabriel Borkman), Ian King (When We Are Married), Susan Balling (Mrs. Mannerly), Katherine Schroeder (Heartbreak House), Beau Paul (Water by the Spoonful), Lucky Cantu (The Cricket on the Hearth), Brian Headrick (Sordid Lives), Tatum Dishman (Matilda), and Reed Syzdek (Stage Center Theater).
---
Miss Lulu Bett
by Zona Gale
Different Stages
Thursdays-Sundays,
November 17 - December 09, 2023
November 17 - December 9, 2023
The Vortex, Manor Road, Austin
Performances are Thursdays through Saturdays at 8 p.m. and Sundays at 6 p.m. No performances on Thanksgiving Thursday November 23.
Tickets are: $15, $27 $37 on Thursday through Sunday.
For tickets and information call 512-478-5282
or https://www.differentstagestheatre.org