Oct. 20 - Oct. 29
Fridays-Sundays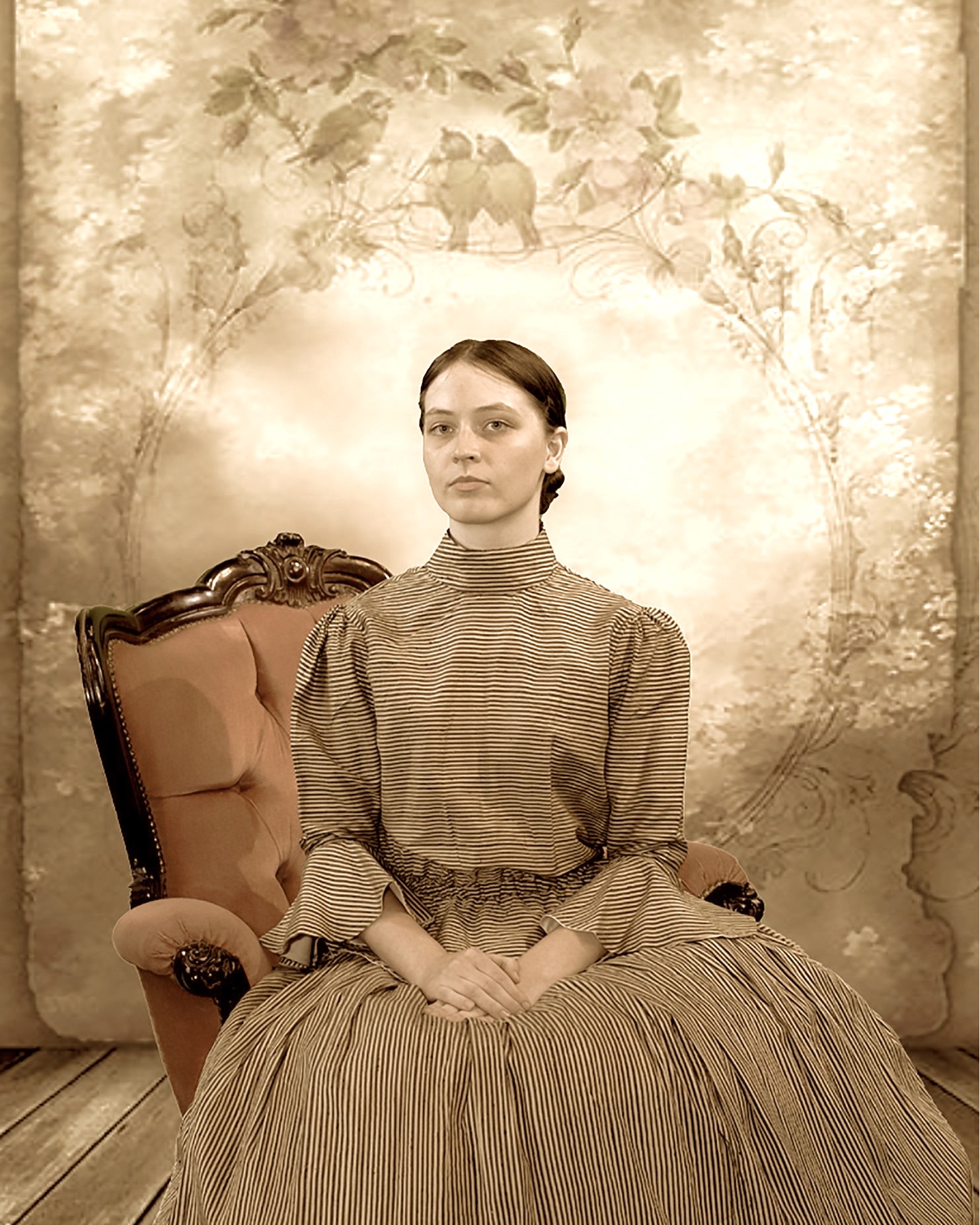 Catherine Sloper, a young woman who stands to inherit her father's large fortune, falls in love when she meets Morris Townsend, who gives her the love and affection her father doesn't, and which she desperately needs.
Catherine Sloper is a plain girl. She is not the kind of girl that attracts well spoken, dashing young men. Catherine's father, Dr. Austin Sloper, believes that Morris is nothing more than a fortune hunter and conflict ensues that ultimately shows Catherine who she must truly trust. Does Morris love her or her money?
A Ruth and Augustus Goetz play adapted from the Henry James novel Washington Square. (Rated PG for Adult Situations)
Directed by Zac Tiedemann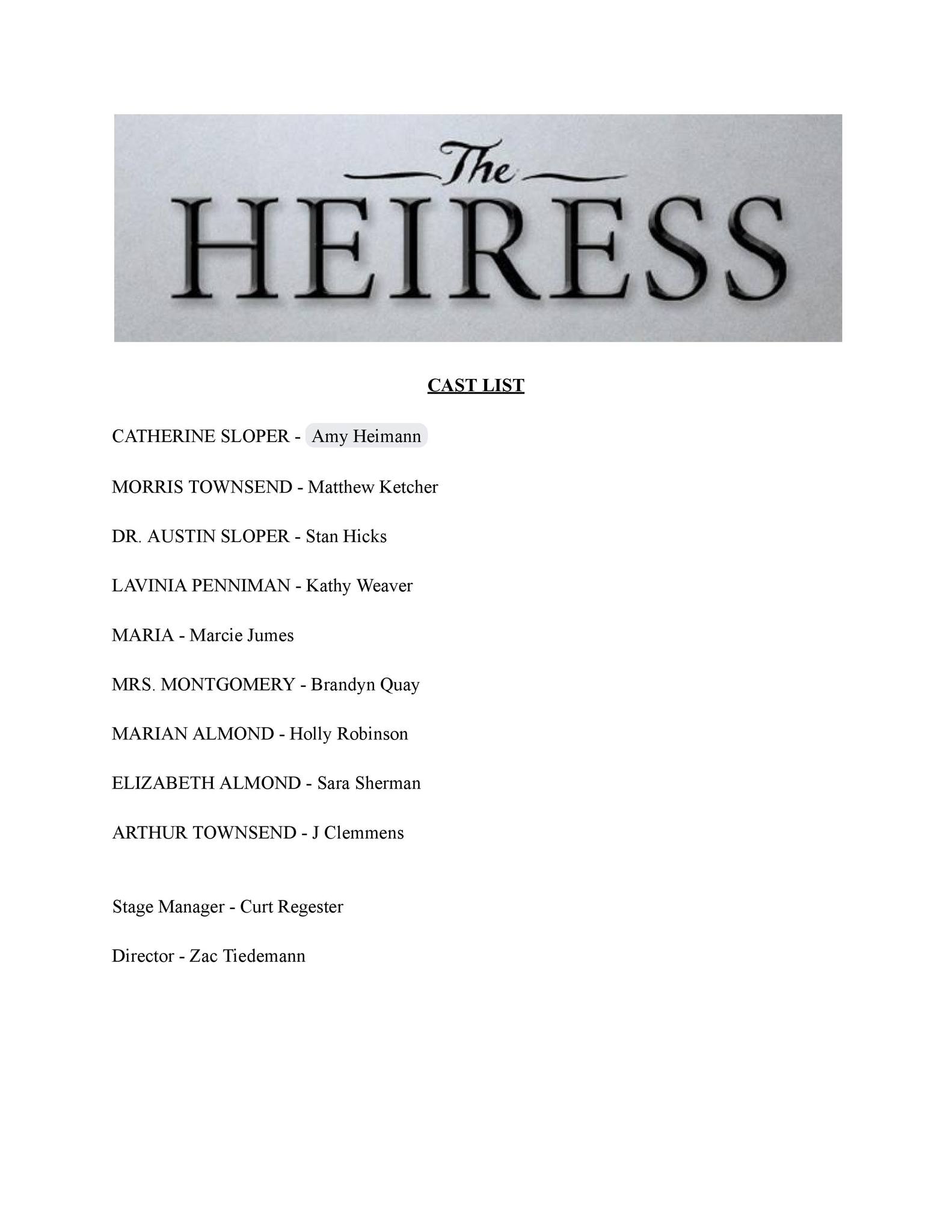 ---
The Heiress
by Ruth Goetz, Augustus Goetz
Fredericksburg Theater Company
Fridays-Sundays,
October 20 - October 29, 2023
October 20th through the 29th, 2023
Friday and Saturday nights at 7:30 p.m. with Sunday matinees at 2:00 p.m.
Steve W. Shepherd Theatre, Fredericksburg
Admission is $34 for adults, $15 for children 17 and under.
Box office hours are Monday through Friday, 9:00 a.m. to 1:00 p.m.
Tickets can be purchased by calling the box office at 830-997-3588 or by going online to fredericksburgtheater.org.