Jul. 22 - Aug. 14
Fridays-Sundays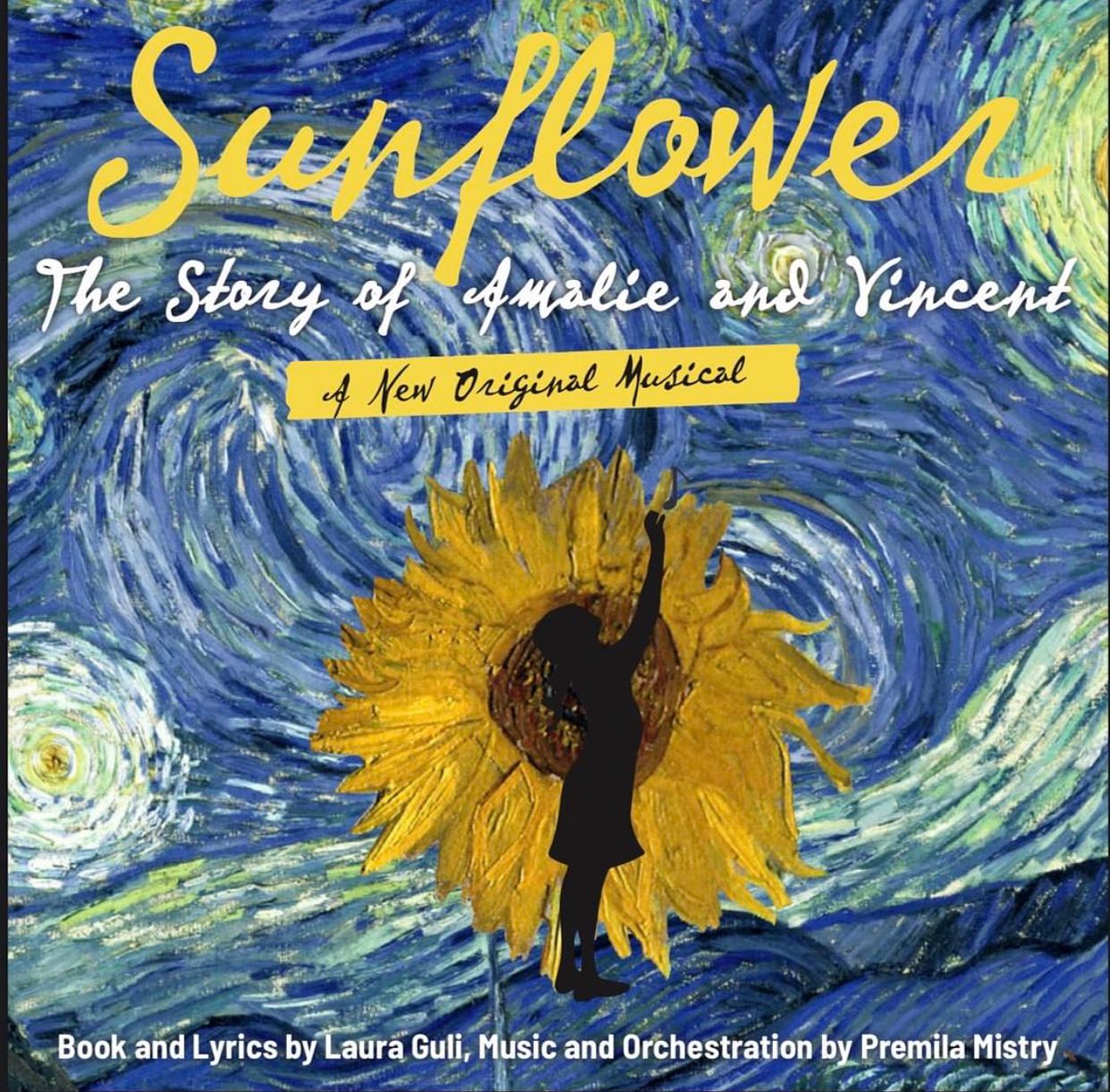 Amalie doesn't fit in with her peers, who often exclude and bully her. Desperate to find a friend, she finds a kindred spirit in Van Gogh, who is living in 19th century Arles, France. As Amalie faces social pressure and bullying at school, she finds escape in the world of the painting. Van Gogh, who calls Amalie "Sunflower", inspires her to believe in herself and understands her loneliness and pain. At the same time, Van Gogh suffers challenges of his own that eventually lead to his despair and suicide. After Amalie is betrayed by her peers, and also finds out about Vincent's fate, she faces her own darkness.

Book and Lyrics by Laura Guli
Music and Orchestration by Premila Mistry
Directed by Deanna Belardinelli

Sunflower is an original musical that tells the story of Amalie, a shy and sensitive 6th grader, who magically travels through the painting Cafe Terrace at Night and meets the 19th century artist Vincent Van Gogh (1853-1890) at the cafe.

Sunflower is a musical about facing bullying, about loneliness and belonging. It is about the power of art to inspire and lift up, about finding the courage to be oneself, and the importance of kindness and inclusion. Sunflower has an uplifting message and raises mental health awareness. Due to some of the mature content of the show, it is recommended for ages 9 and up.
Austin Scottish Rite Theater has been dedicated to serving the greater community by bringing high quality performances to young audiences and families. Our excellent programming is created by experienced professionals and purposefully designed to meet the needs of diverse cultural communities in Austin.
---
Sunflower
by Laura Guli, Premila Mistry
Scottish Rite Theater
Fridays-Sundays,
July 22 - August 14, 2022

July 22 – August 14, 2022: Fridays & Saturdays at 7 pm and Sundays at 2 pm
Scottish Rite Theatre
Tickets range from $15-25 and are available on the ASRT website (scottishritetheater.org).
The show runs approximately two hours, including intermission.
On July 31, at 2:00 PM, we will be having an Inclusion Show that will be low sensory and ASL interpreted. There will also be ASL translators on August 6 at 7:00 PM. Please arrive 30 minutes prior to showtime to check in at the box office and be seated.
Free parking is available in our parking lot.