Jun. 17 - Jul. 03, 2022
Thursdays-Sundays
One of the most popular Disney movies of all time is capturing hearts in a whole new way: as a practically perfect musical! Based on the books by P.L. Travers and the classic Walt Disney film, Disney and Cameron Mackintosh's Mary Poppins delighted Broadway audiences for over 2,500 performances and received nominations for nine Olivier and seven Tony Awards, including Best Musical.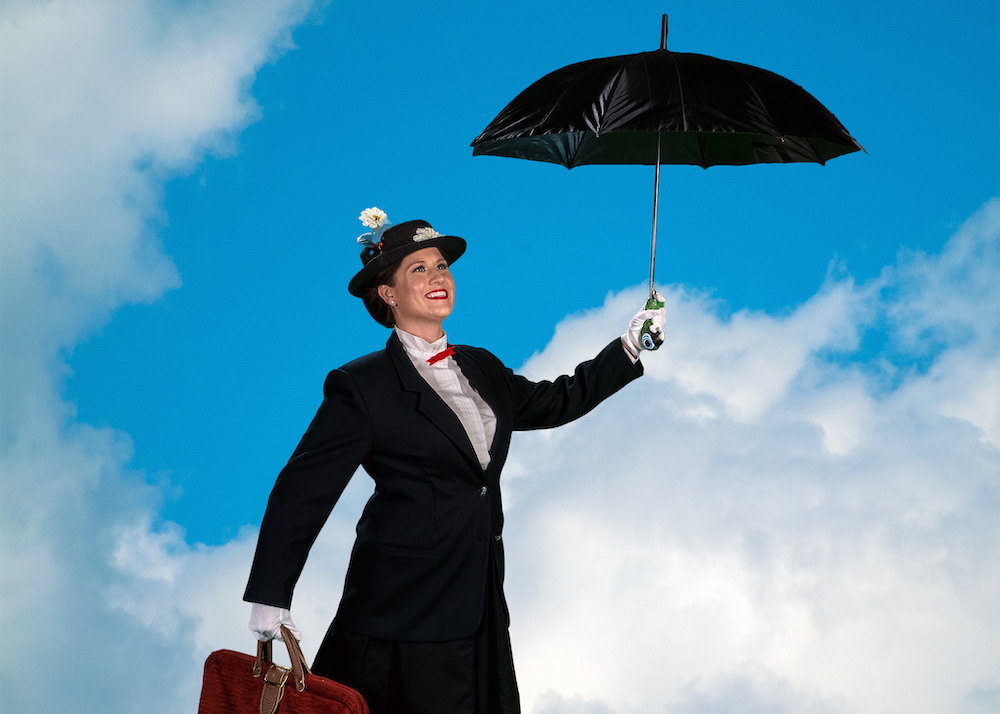 The musical focuses on a brother and sister, Michael and Jane Banks, the children of the wealthy and uptight Banks family. When they are faced with the prospect of a new nanny, they are pleasantly surprised by the arrival of the magical Mary Poppins. Embarking on a series of fantastical adventures with Mary and her Cockney performer friend, Bert, the siblings try to pass on some of their nanny's sunny attitude to their preoccupied parents.
Cast in the production are Heidi Eubanks as Mary, Zac Tiedemann as Bert, J.D Cole as George Banks, Christy Brown as Winifred Banks, Tess Kothmann as Jane Banks, Leah McDade as Michael Banks, Rhonda Behrends as Mrs. Brill / Bird Woman, Jaden Vidaurri as Robertson Ay, Chasity Trajcheski as Miss Lark, Ollie as Willoughby.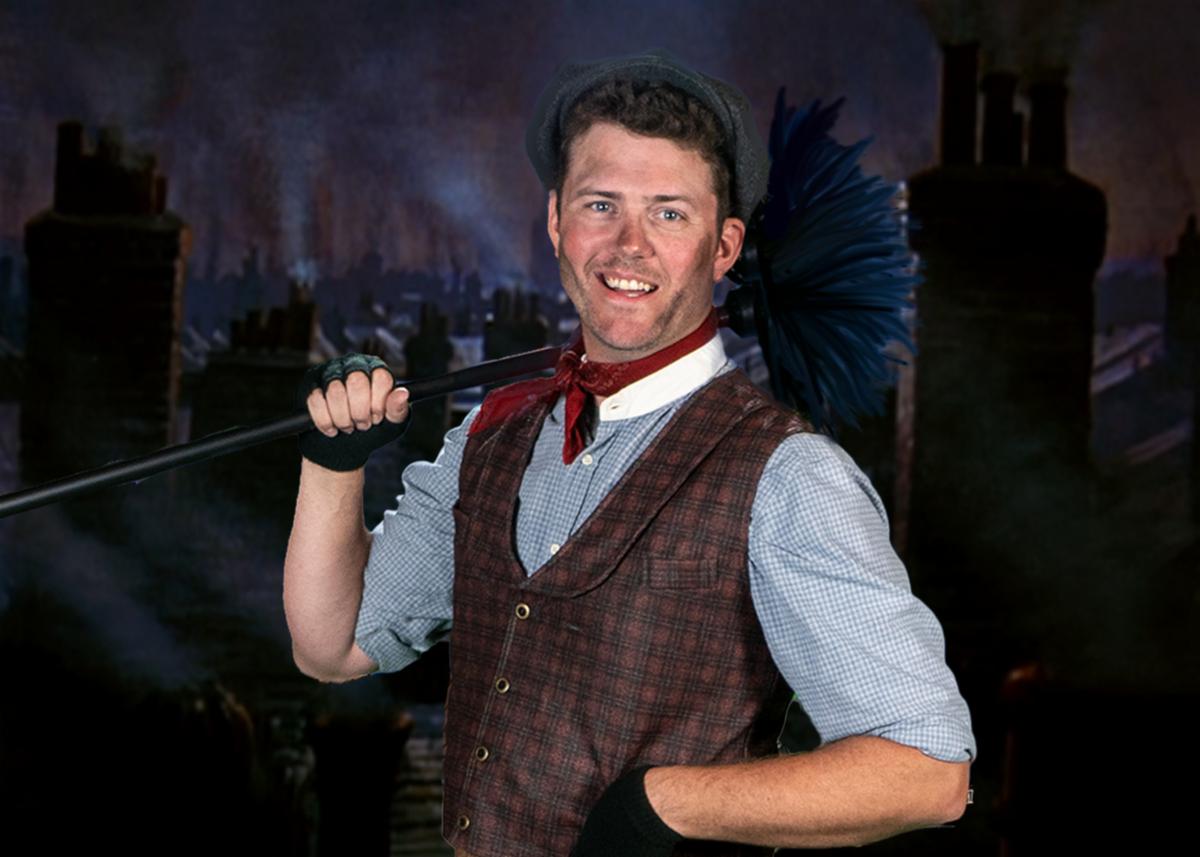 Performing in the ensemble and playing various roles are Anna McVey as Katie Nanna/Miss Andrew, Sara Sherman as Mrs. Corey/Queen Victoria, Josh Jensen as Park Keeper/Boom, Barry Sikes as Von Hussler/Policeman, Landon Priess as Neleus/Valentine, Elliott Dooley as Northbrook, Kathy Weaver as Miss Smythe, Jaycob Andrews as Mr. Punch/Messenger, Holly Robinson as Ballerina Doll, Marcie Jumes as Annie, Maia Ybarra as Fannie, Mackenzie Jensen as Statue/Toy, Courtney Jensen as Toy, Kenley Kiehne as Statue/Toy, Tyson Zinsmeyer as Chairman, David Jumes as Toy, Autumn Sharp, Sheri Robinson, and Heidi Melton.

xMary Poppins is based on the classic 1964 Disney film and the similarly titled series of children's books by P.L. Travers. The stage version incorporates the popular songs composed by Richard M. Sherman and Robert B. Sherman, such as "Chim Chim Cher-ee," "A Spoonful of Sugar," and "Supercalifragilisticexpialidocious." Additional music and lyrics by George Stiles and Anthony Drewe were included. The script was written by Julian Fellowes, best known as the creator, writer, and executive producer of the multiple award-winning television series Downton Abbey.

Originally produced for the London Stage by Cameron Mackintosh and Disney Theatrical Productions, Mary Poppins opened in December 2004 and won two Olivier Awards. A Broadway production opened two years later to receive seven Tony nominations, including Best Musical. This production finally closed in March 2013, after 2,619 performances, to make room for another Disney Broadway musical, Aladdin. Touring and international productions followed, with the show still having great success with professional, educational, and community theatre productions.

Guest director and musical director for the production will be FTC Founder Jeryl Hoover, with guest artist Judd Vermillion executing the scenic design. FTC Resident Stage Manager Courtney LeFan will serve as the production's stage manager, with choreography by FTC staff member Heidi Melton. Guest designer Faith Castanéda will serve as lighting designer, with FTC Costume Shop Manager Chasity Trajcheski designing the costumes.
---
Mary Poppins
by Robert and Richard Sherman, George Stiles, Anthony Drew and Julian Fellowes
Fredericksburg Theater Company
Thursdays-Sundays,
June 17 - July 03, 2022
Performances are Jun 17 through Jul 3, 2022, Fridays and Saturdays at 7:30 p.m., and Sundays at 2:00 p.m.
Added performance on Thursday, June 30
Tickets for Mary Poppins go on sale to donors Monday, May 30 at 9:00 a.m. Tickets go on sale to the public Monday, Jun 6, at 9:00 a.m. Admission is $29 for adults, $12 for children 17 and under.
Box office hours beginning May 30 are Monday through Friday, 9:00 a.m. through 1:00 p.m. Tickets can be purchased online at www.fredericksburgtheater.org or by calling the box office at 888-669-7114.
For more info or directions, visit fredericksburgtheater.org.