Jun. 16 - Jul. 16
Thursdays-Saturdays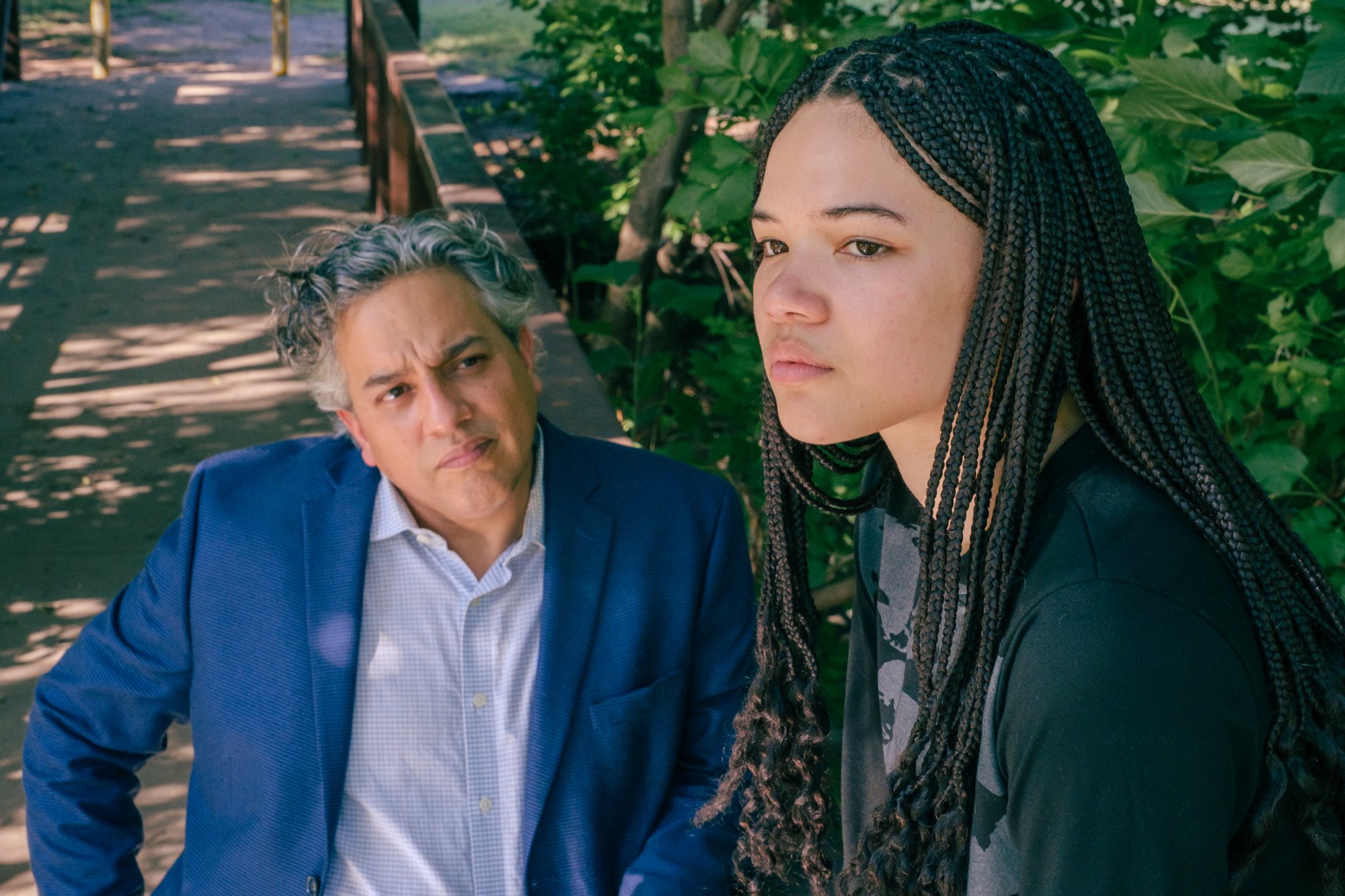 Lucas has amassed the coveted middle-aged-man spoils: an adoring wife, a devoted son, a successful-but-not excessive career. His return to his hometown for professional recognition promises to be a well-earned victory lap.
Emily seeks solitude and relief from the weight of the world hoisted on her 17-year-old shoulders. Her impulsive retreat to a deserted bridge seems like a passable, if not ideal, solution.
When they intersect on the footbridge Lucas designed, Emily and Lucas are forced to resolve the impasse by confronting past traumas and fading dreams.
Directed by Rosalind Faires
NOTE: Raul Garza's play Arbolito was a finalist for American Blues Theatre's Blue Ink 2022 award.
Review by Bob Abelman, Austin Chronicle, June 17, 2022
Review by Courtney Thomas, Sightlines Magazine, June 21, 2022
---
Running Bear
by Raul Garza
Hyde Park Theatre
Thursdays-Saturdays,
June 16 - July 16, 2022
Streaming
via internet
Everywhere, TX, 78700
Running Bear runs at 8:00 PM on Thursdays, Fridays, and Saturdays, June 16 - July 16, 2022.
Thursdays are Pay What You Can Nights at the door.
The first four weekends (June 16 - July 9), Friday tickets are $24 and Saturday tickets are $26. For the final weekend (July 14-16), Friday tickets are $26 and Saturday tickets are $28.
Tickets are $2 off for students, seniors, military, and Austin Creative Alliance/Austin Film Society members).
Purchase tickets online or call 512-479-PLAY (7529) for reservations.