Jun. 10 - Jun. 19
Fridays-Sundays
Madam Szendrei is holding a seance to contact Wilma's dead husband Harry who she thinks has come back to life as a house plant. Chloe, Wilma's daughter-in-law, is a ditzy aerobics instructor who's helping her neighbors, Kay and Ozzie, put on a garage sale for their friend Joyce who just divorced her sleazy husband Willard.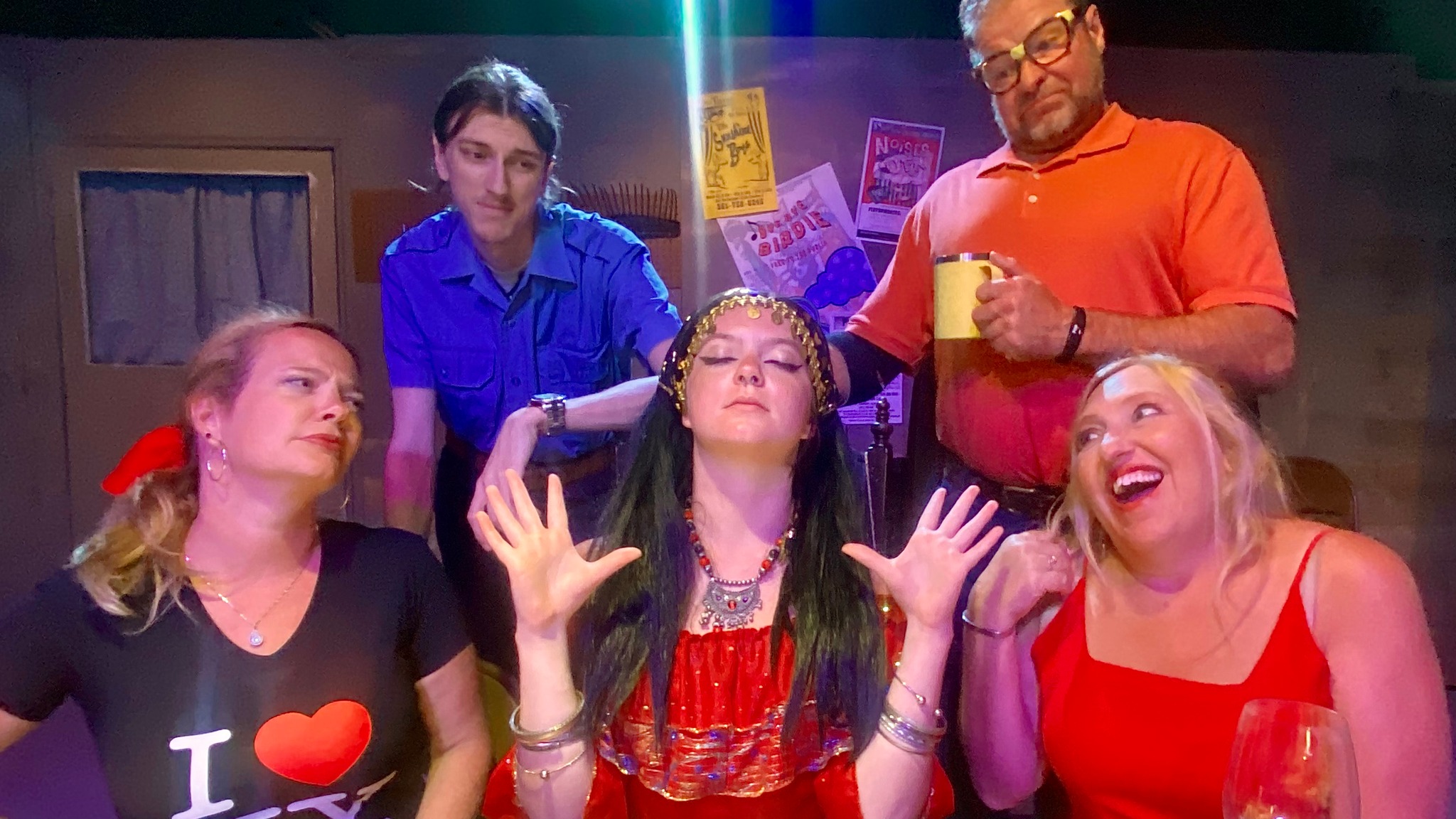 ---
Divorce Sale
by Linda Stockham
Rockport Little Theatre
Fridays-Sundays,
June 10 - June 19, 2022
J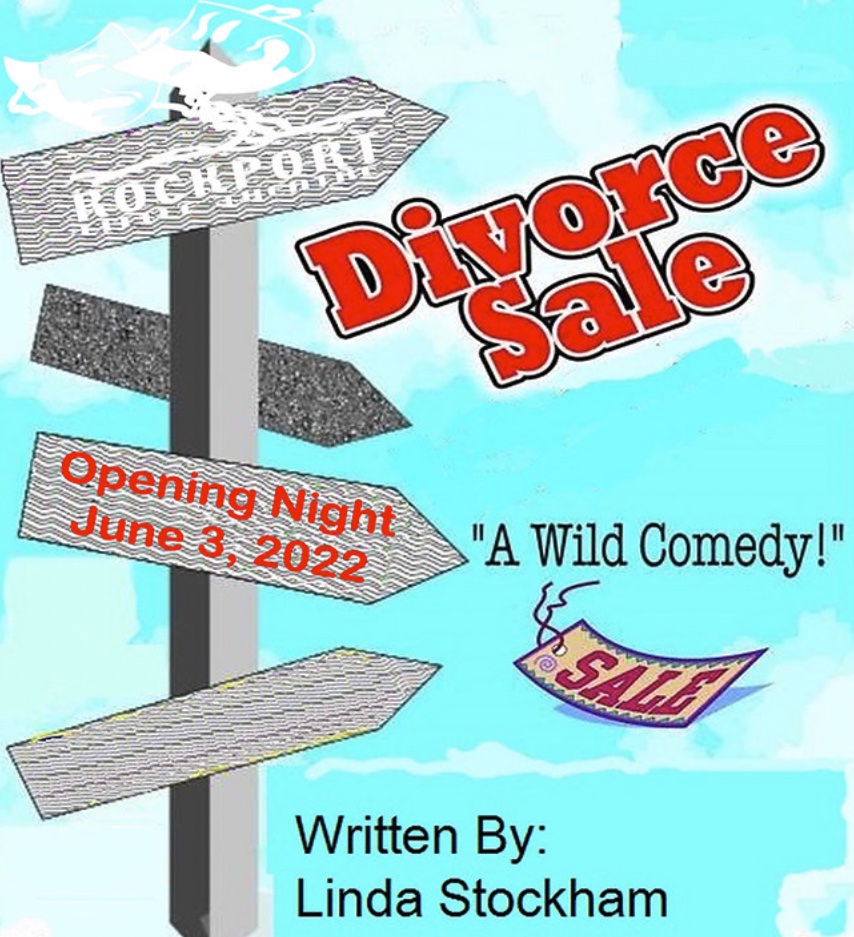 une 3 - 10, 2022
Tickets $20, available via website (click HERE)
Catch all the fun in DIVORCE SALE which opens this weekend, it's better than watching a TV sitcom!
Show dates are Friday June 10th & Saturday June 11th @ 7:00pm and Sunday June 12th @ 3:00pm.
More shows next week starting Thursday June 16, Friday June 17th & Saturday June 18th @ 7:00pm and Sunday June 19th @ 3:00pm. Tickets are $20 and available online and at the door.