May. 13 - May. 29, 2022
Fridays-Sundays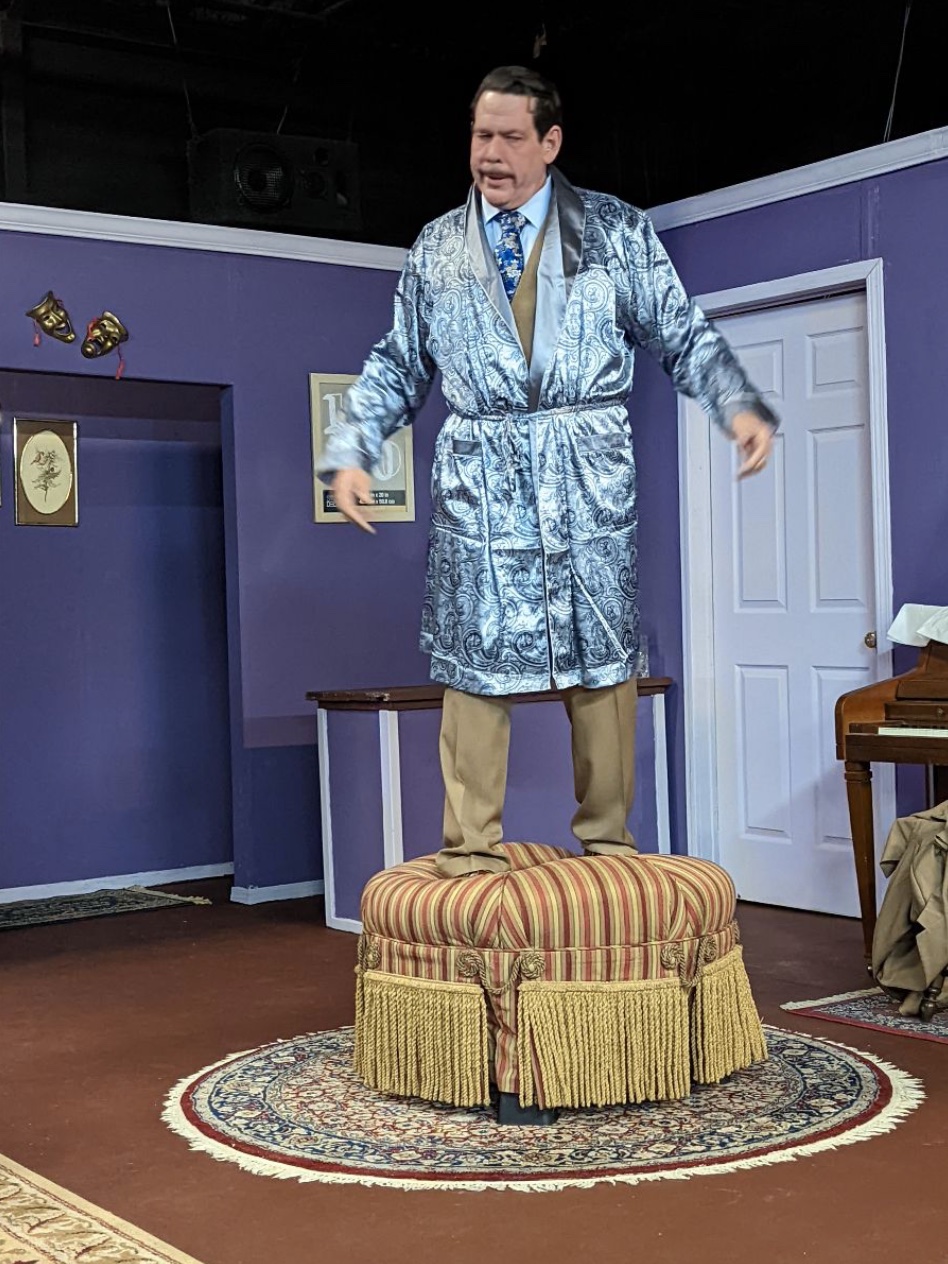 At the centre of his own universe sits matinee idol Garry Essendine: suave, hedonistic and too old, says his wife, to be having numerous affairs. His line in harmless, infatuated debutantes is largely tolerated but playing closer to home is not. Just before he escapes on tour to Africa the full extent of his misdemeanors is discovered. And all hell breaks loose. Noel Coward's Present Laughter premiered in the early years of the Second World War just as such privileged lives were threatened with fundamental social change.
Daphne Stillington---Madison Bruns
Miss Erickson---Deborah Basham Burns
Fred---Paul Peterson
Monica Reed---Keisha McFerrin
Garry Essendine---Allen Rudolph
Liz Essendine---Kelli Grant
Roland Maule---Andrew Stoner
Morris Dixon---Martin Vidal
Hugo Lyppiatt--Robert Moritz
Joanna Lyppiatt--Emily Piperato
Lady Saltburn---Rebecca Vidal
Director---Christine Crowley
Assistant Director---Sarah Coyle
Stage Manager---Christina White
---
Present Laughter
by Noël Coward
Boerne Community Theatre
Fridays-Sundays,
May 13 - May 29, 2022
Come laugh with us! Tickets online at www.boernetheatre.org or call the box office at (830) 249-9166.