May. 07 - May. 16
Fridays-Sundays

Helped by her eager new assistant, Annelle, the outspoken, wise-cracking Truvy dispenses shampoos and free advice to the town's rich curmudgeon, Ouiser,; an eccentric millionaire, Miss Clairee, who has a raging sweet tooth; and the local social leader, M'Lynn, whose daughter, Shelby, is about to marry a "good ole boy." Filled with hilarious repartee and not a few acerbic but humorously revealing verbal collisions, the play moves toward tragedy when the spunky Shelby (who is a diabetic) risks pregnancy and her life. The sudden realization of their mortality affects the others, but also draws on their underlying strength and love.
Feature by David Stone for Our Town Temple, April 26, 2022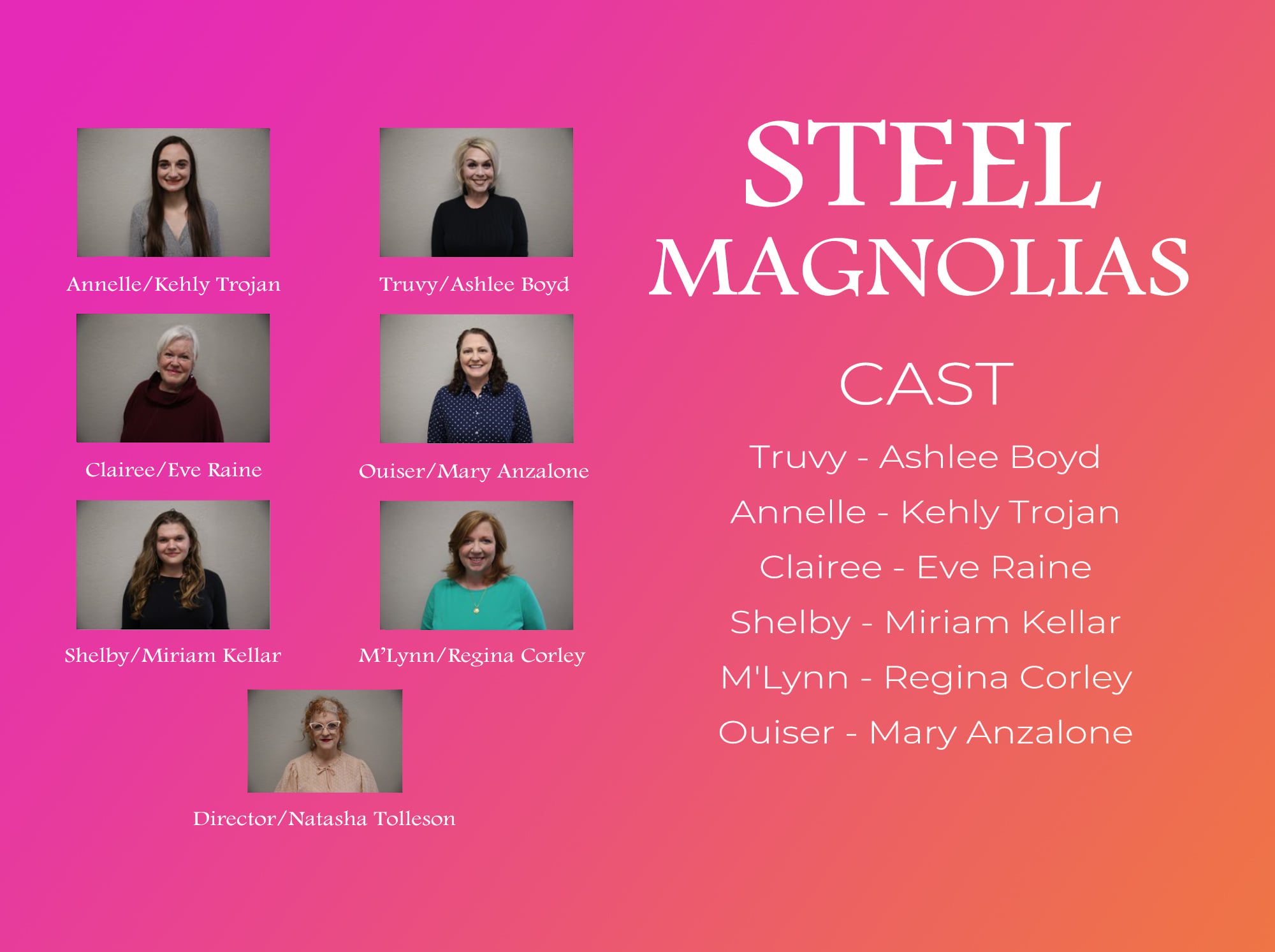 ---
Steel Magnolias
by Robert Harling
Temple Civic Theatre
Fridays-Sundays,
May 07 - May 16, 2022
May 6 - 15, 2022.