Apr. 30 - May. 23
Thursdays-Saturdays
Dora Hand lives by herself in a small apartment. She's gone through three husbands and now seems destined to play the mistress to her married milkman, Kevin — until a swan crashes into her living room window setting Dora on a harrowing journey. Suddenly, Dora finds herself dangerously entangled with the swan, whose animal devotion to her threatens her already neglected lover and ultimately her sense of self.
In the original script, the Swan is male, however with the support and encouragement of the playwright, our production is presenting this unique play in a brand new light by changing the gender of the swan to female, digging deeper into the nature of female desire and illuminating the rarely-seen depths of the feminine animal.
"A bewitching bed-time story for grown-ups…a psycho-sexual cauldron wherein fantasy and deprivation merge and combust."
-NY Daily News
cc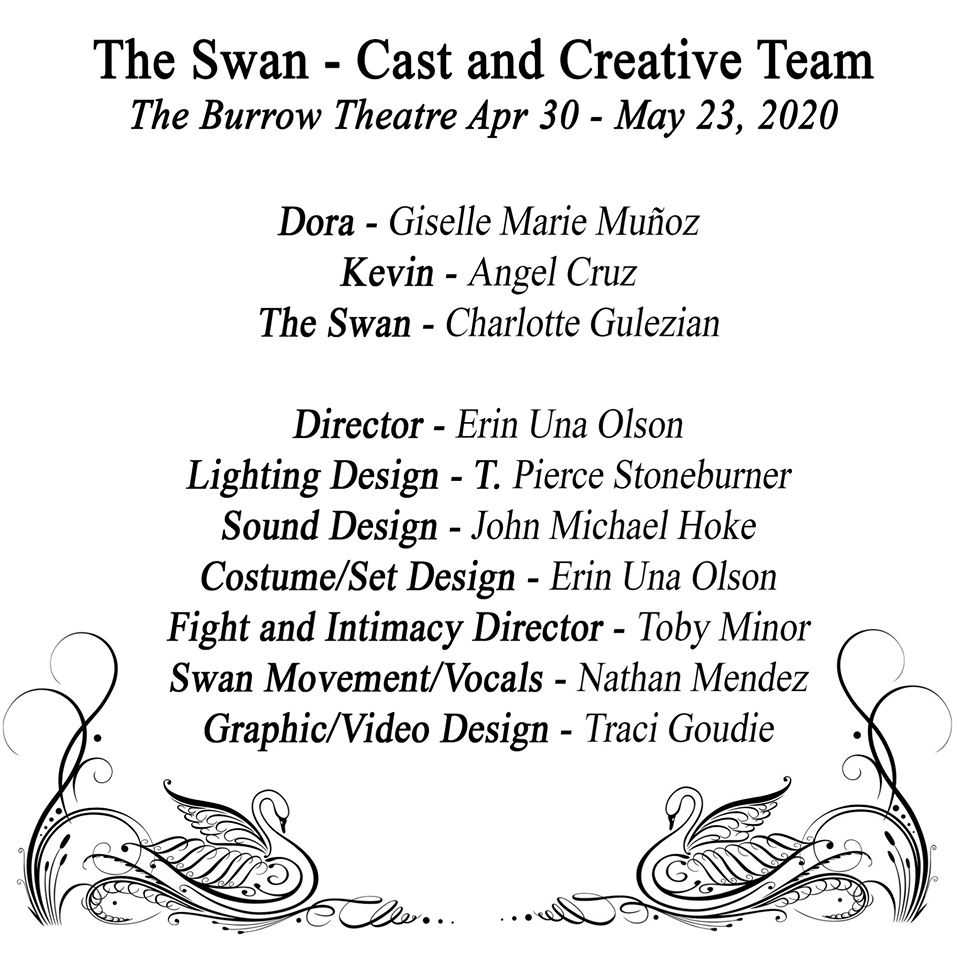 ---
The Swan
by Elizabeth Egloff
Burrow Theatre
Thursdays-Saturdays,
April 30 - May 23, 2022
private residence
to be revealed
Austin, TX, 78700
The Swan will run April 30 - May 23, 2020 on Thursday, Friday, and Saturday evenings at 8 pm. Performances will take place in a highly immersive, intimate environment inside a small home in south central Austin for an audience of only 16 people per performance.
More forthcoming from the Burrow Theatre. (December 16, 2019)