Apr. 21 - May. 08
Thursdays-Sundays
Grumpy Old Men, The Musical, the laugh-out-loud stage comedy based on the iconic 1993 movie of the same name, is the story of two aging men, Max and John, neighbors who have been feuding for most of their lives. Invigorated by their shared affection for their new neighbor across the street, the beautiful, eccentric, and charming Ariel, they face off as romantic rivals until their hilarious shenanigans finally bring about a resolution to their long-standing differences.
This stage adaptation captures the lovably crotchety characters and their quirky neighbors through twinkling humor, great songs, and the affectionate depiction of a small town that feels like home to everyone.
The Port Aransas Community Theatre will be the first Texas stage to present this hilarious musical comedy.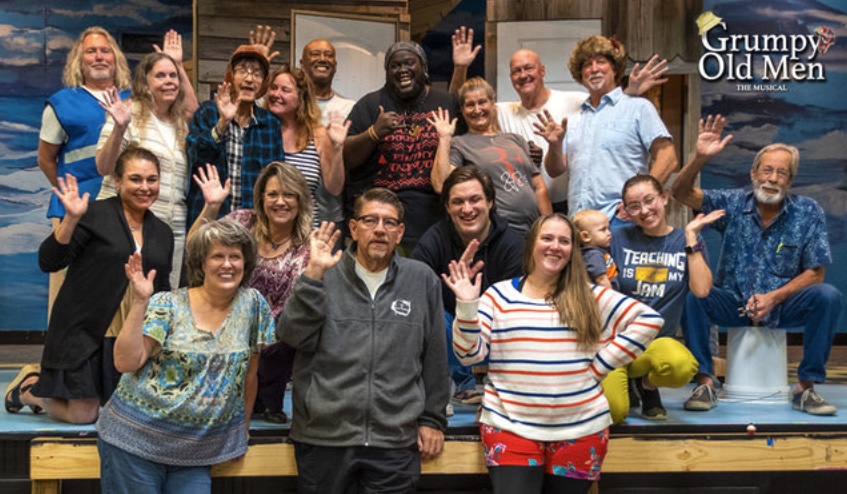 The production is directed by Coastal Bend favorite, Ken Yarbrough. Vocal Director – Debra Aguilar.
Cast includes Debra Aguilar- Ariel; Tod Murphy – Max; Rick Adams – John; Emily Regier – Grandpa; Jacob Williams- Jacob; Amy Hawes – Melanie; Lyle Mathews – Chuck; Jessica Albert - Punky; Deborah Clark - Snyder and the featured ensemble of Teddy Giggy, David Ogle. Carl Thomas, Tre Minor, Tammy Wiederman, Karen Decker, Scott Campbell, Glenda McCormick, Savannah Sydor, Chris Alexander.
Lighting -Sound: Michael Alvarado, Savannah Stirling.
---
Grumpy Old Men, the musical
by Neil Berg
Port Aransas Community Theatre (PACT)
Thursdays-Sundays,
April 21 - May 08, 2022
The show runs April 21 st through May 8 th (Thursdays – Sundays)
Port Aransas Community Theatre (PACT), 2327 Hwy361, Port Aransas
Tickets are $22 and can be purchased via www.Portaransascommunitytheatre.com.