Apr. 14 - Apr. 30
Thursdays-Sundays

I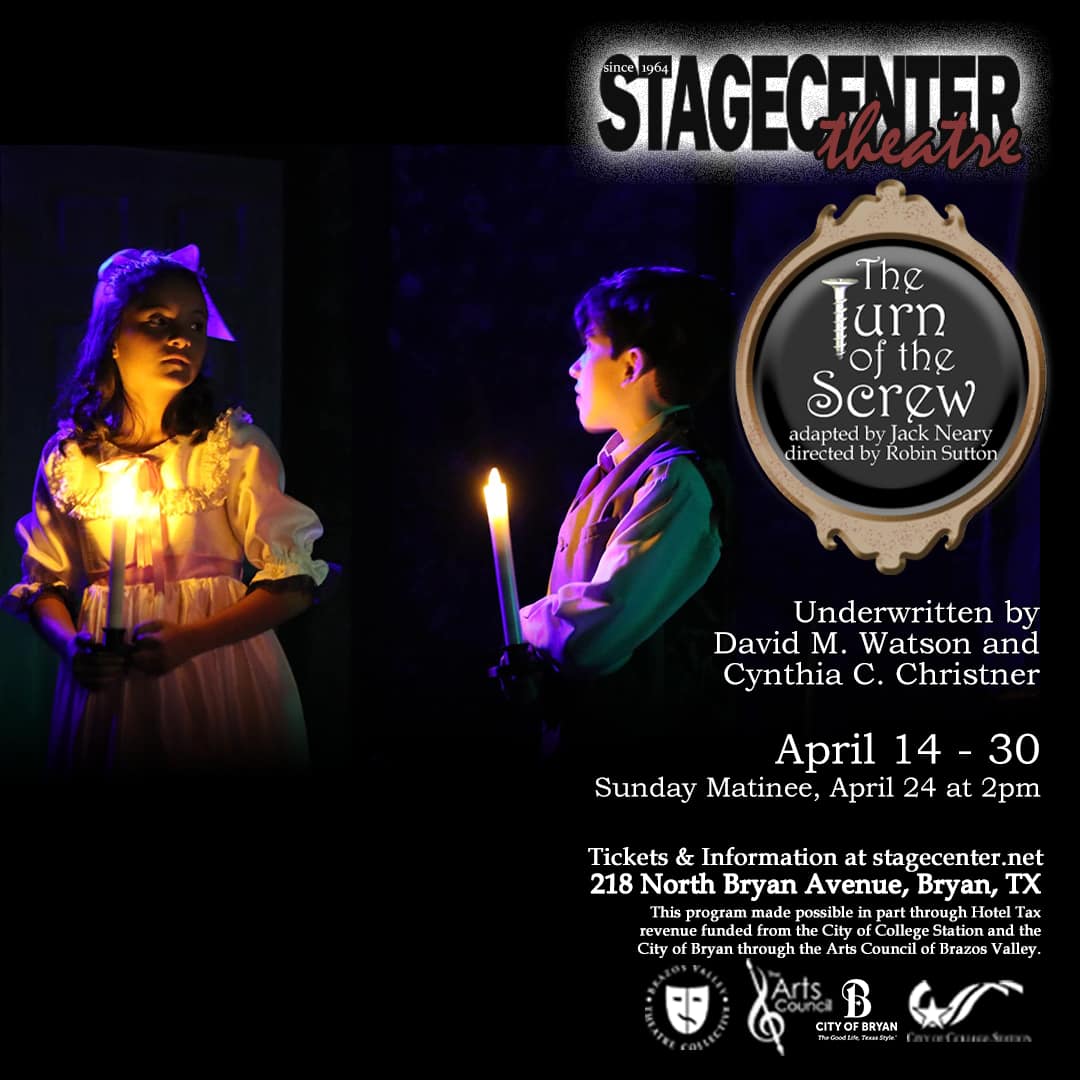 solated in a sprawling manor in England, a governess is hired to watch a precocious young brother and sister in this haunting adaptation of Henry James' classic novella. Though the governess bonds with the children at first, she quickly begins to suspect something is wrong when she sees the grotesque figures of the former governess and caretaker of the manor -- both of whom are supposedly deceased. Is she seeing actual ghosts, or merely figments of her imagination? Fearing for her life and sanity, the governess begins an investigation to find out what happened to her predecessors and who else knows of their presence.
The Turn of the Screw
Adapted by Jack Neary
Directed by Ann Collins


---
The Turn of the Screw
by Henry James, adapted by Jeffrey Hatcher
StageCenter Community Theatre
Thursdays-Sundays,
April 14 - April 30, 2022

Thursdays through Saturdays
April 14-30, 2022 at 7:30 pm
Sunday Matinee April 24 at 2 pm
Box Office/Lobby opens at 7pm. Show starts promptly at 7:30pm

Sunday Matinee April 24 at 2pm. Box office opens at 1:30pm.

Masks are highly encouraged as we are back to 100% seating capacity. They aren't required, but we honor you doing what makes you feel safest!

Please do not attend if you're feeling ill.