Feb. 18 - Mar. 13, 2022

Based on the iconic 1985 Paramount movie which was inspired by the classic Hasbro board game, Clue is a hilarious farce-meets-murder mystery. The tale begins at a remote mansion, where six mysterious guests assemble for an unusual dinner party with murder and blackmail on the menu. When their host turns up dead, they all become suspects. Led by the butler Wadsworth, Miss Scarlett, Professor Plum, Mrs. White, Mr. Green, Mrs. Peacock, and Colonel Mustard, all race to find the killer as the bodies stack up. Clue is the comedy whodunit that will leave both cult-fans and newcomers in stitches as they tryto figure out...WHO did it, WHERE, and with WHAT!
The play begins just before dinner on a dark and stormy night not too far from Washington, D.C. in 1954 at Boddy Manor – A mansion of epic proportions and terrifying secrets.
Directed by Bridget Farias-Gates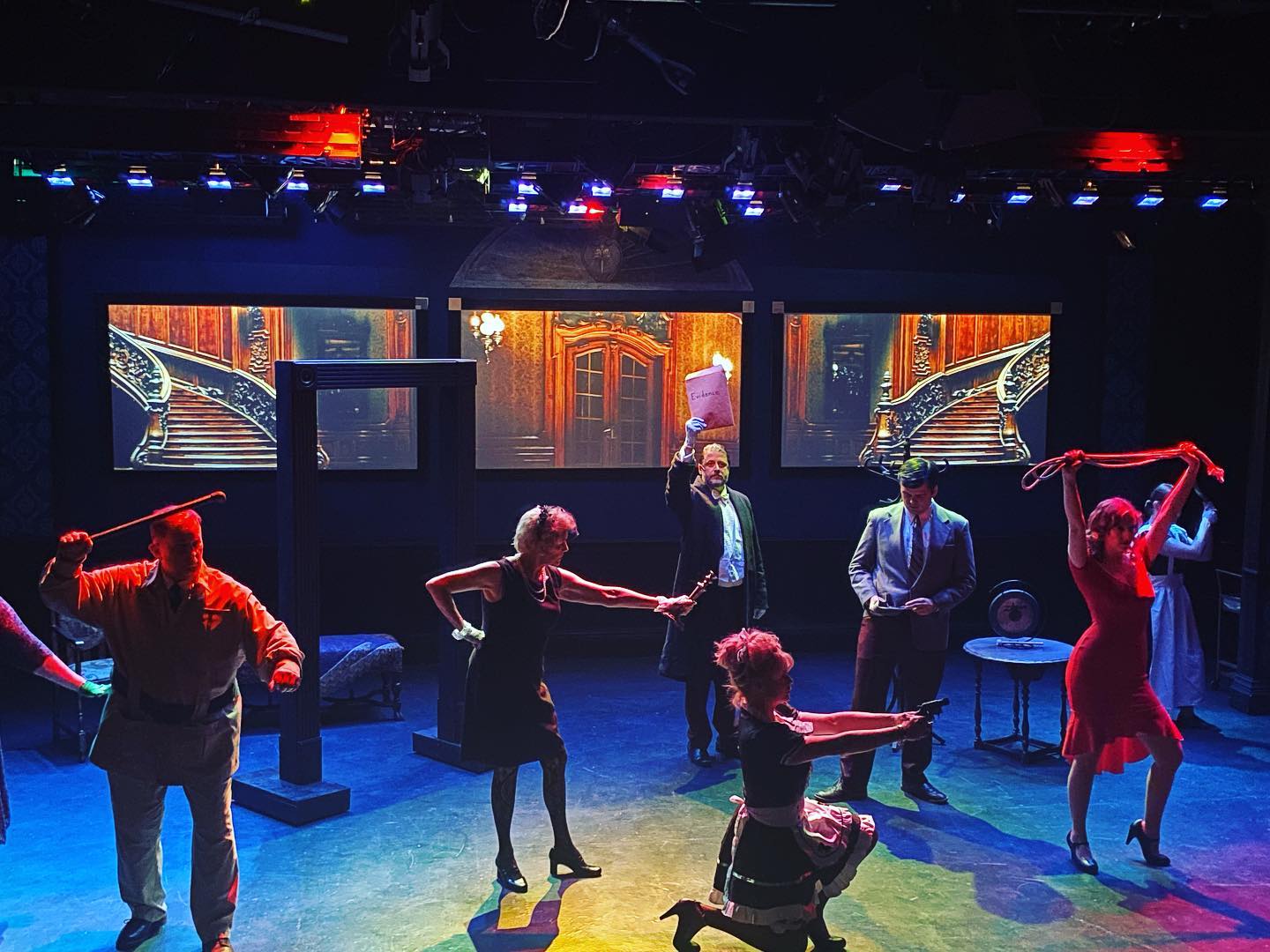 CLUE: ON STAGE BASED ON THE SCREENPLAY BY JONATHAN LYNN
WRITTEN BY SANDY RUSTI ADDITIONAL MATERIAL BY HUNTER FOSTER AND ERIC PRICE BASED ON THE PARAMOUNT PICTURES MOTION PICTURE BASED ON THE HASBRO BOARD GAME CLUE ORIGINAL MUSIC BY MICHAEL HOLLAND (NOTE: not the musical version)
---
Clue Onstage
by Sandy Rustin, Hunter Foster, Eric Price, Michael Holland
Wimberley Players
February 18 - March 13, 2022
February 18 - March 13, 2022
Fridays and Saturdays 7:30 pm
Sundays 2:30 pm
Ticet $16 & $18
Steaming ticket link Click here