Sep. 10 - Sep. 19, 2021
Fridays-Sundays
They're Playing Our Song is a musical with a book by Neil Simon, lyrics by Carole Bayer Sager, and music by Marvin Hamlisch.
In a story based on the real-life relationship of Hamlisch and Sager, a wisecracking composer finds a new, offbeat lyricist, but initially the match is not one made in heaven. The two undergo a series of trials and overcome a number of hurdles before finding true love by the final curtain.
They're Playing Our Song is essentially a two-character show. Vernon and Sonia are the sole characters on stage; each character has a three-person Greek chorus acting as their inner voices, and there are no big production numbers.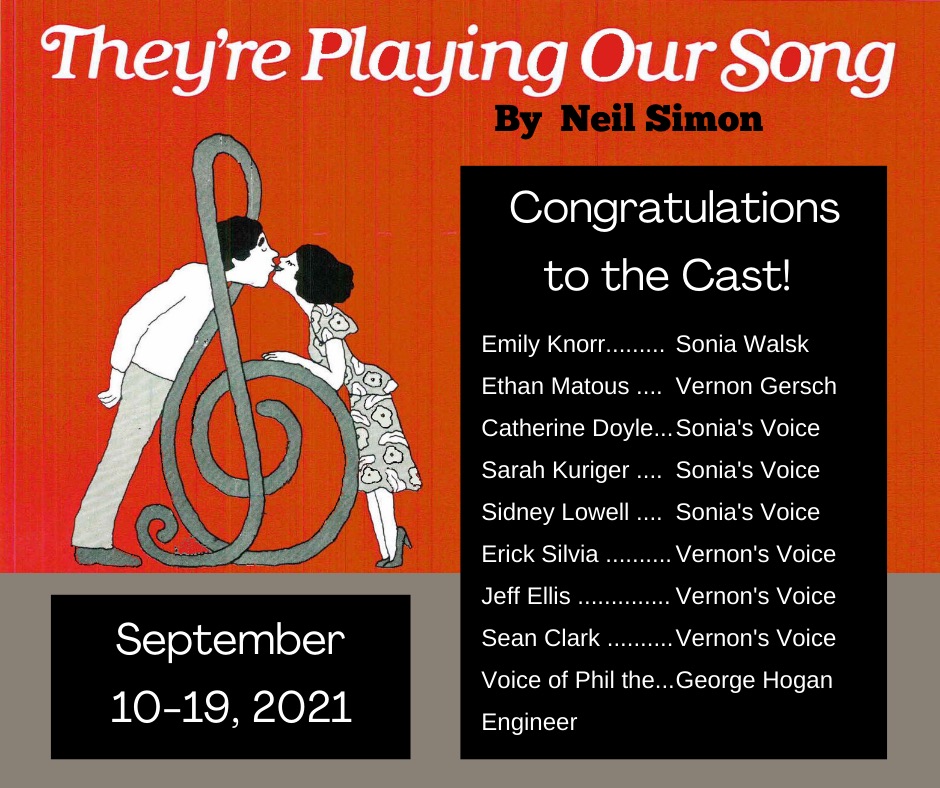 ---
They're Playing Our Song
by Neil Simon, Marvin Hamlisch, Carole Bayer Sager
Temple Civic Theatre
Fridays-Sundays,
September 10 - September 19, 2021
More forthcoming from Temple Civic Theatre. (May 22, 2021)