Jul. 30 - Aug. 22, 2021
Fridays-Sundays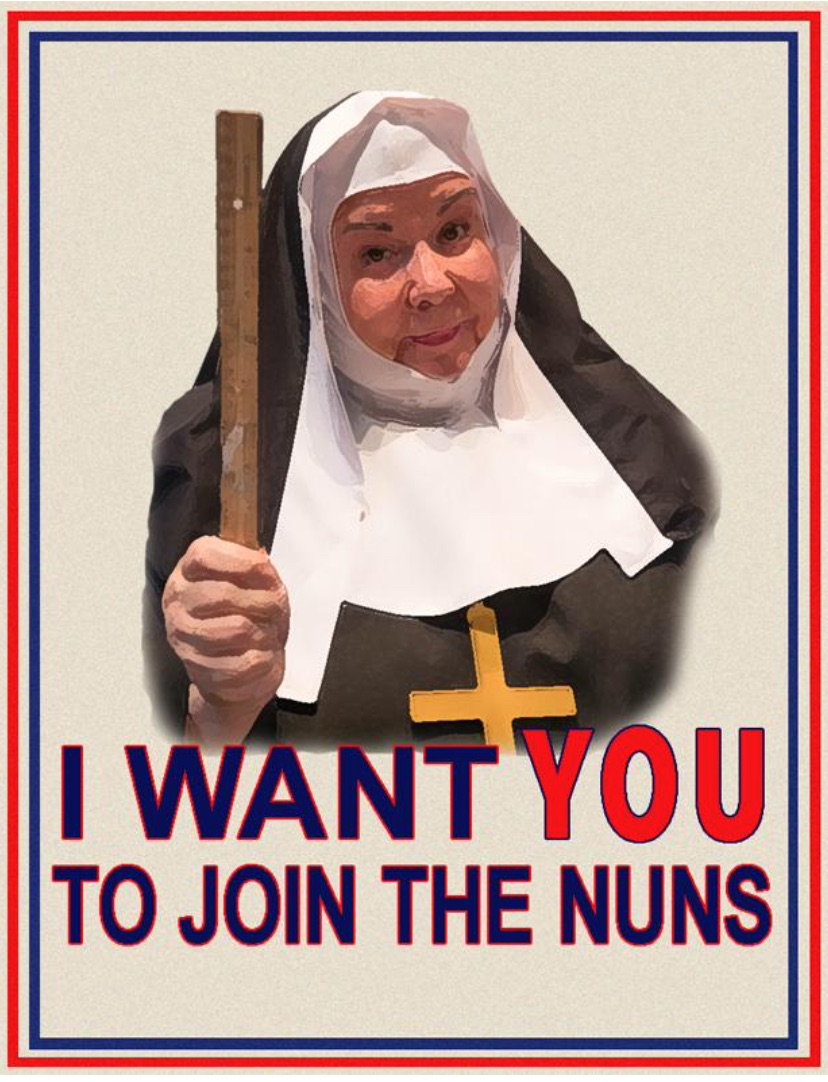 Dan Goggin's hilarious musical farce Nunsense is a Hail Mary pass for The Little Sisters of Hoboken. Sister Julia, Child of God, has accidentally killed fifty-two members of the convent with her spoiled vichyssoise. All but four have been buried thanks to the Mother Superior's inspiration to create a greeting card company. A huge success, the greeting card money has nonetheless run dry, due to the Reverend Mother's ample expenditures. Now, five of the Order's residents are staging a variety show to raise money to bury the rest. Time is of the essence as the departed Sisters lie in state in the kitchen deep freeze. Somehow the Mother Superior Mary Regina, a former circus performer, her dignified rival Sister Mary Hubert, streetwise Sister Robert Anne, ballerina novice Sister Mary Leo, and goofy Sister Mary Amnesia must pull off the impossible. A divinely-petitioned mashup of song and dance ensues, with a pop quiz thrown in for good measure.
The role of Mother Superior is played by Karin Cunningham, last seen on the Players stage in the 2019 production of Picnic. WP veteran actor Melissa Moncus plays the part of Sister Mary Hubert. The role of Sister Mary Leo is played by Kelly Ann Menz and Sister Mary Amnesia is played by Logan Lasiter. Both actors are new to WP stage. Sister Robert Anne is played by Mia Hernandez, last seen on the Players stage in The 39 Steps.
In an improbable rise to fame, the concept of Nunsense began as a line of greeting cards created by Goggin who later expanded it into a cabaret show and following that, into a full-length musical. Goggin directed the musical which opened off Broadway in 1985 and ran for 3,672 performances, becoming the second-longest running Off-Broadway show in history, eclipsed only by The Fantasticks. The five-woman production won four Outer Critics Circle Awards, including best Off-Broadway musical, best book and best music. In addition to productions adapted for television, a cast recording, six sequels, and three spin off shows, the musical and its sequels remain popular choices of community theater and summer stock theatre troupes.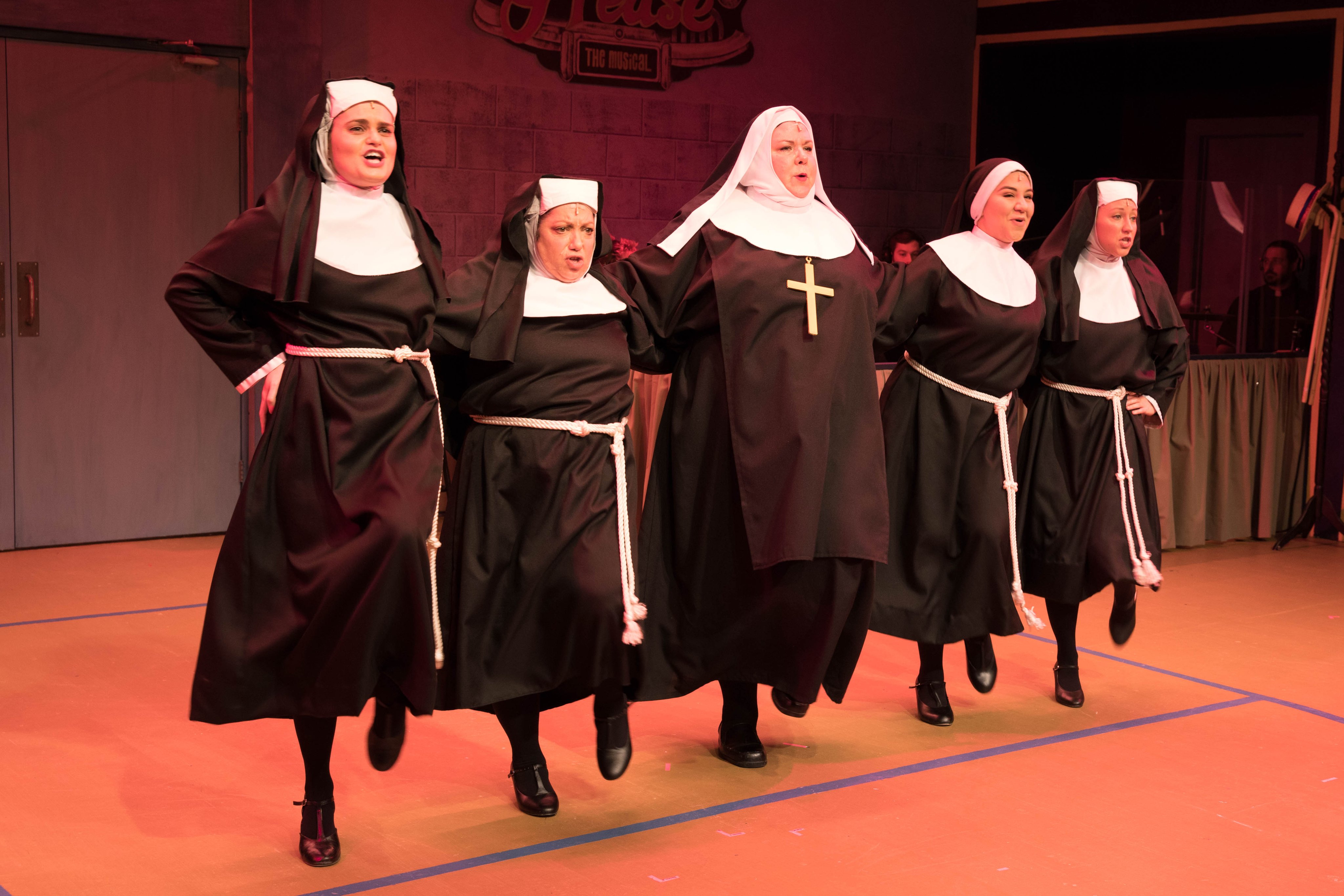 Book, music, and lyrics by Dan Goggin. Directed by Jason Kruger with Musical Direction by Sydney Simpson and choreography by Taylor Rainbolt. Scenic design by Wimberley Players Executive Producer, Adam Witko. Lighting design by Bill Peeler, costume design by Amanda Kelly, and sound design by Dylan Byrnes. Dramaturgy by Rodger Marion. Nunsense is presented by special arrangement with Concord Theatricals. All authorized performance materials are also supplied by CT (www.concordtheatricals.com).
About The Wimberley Players:
The Wimberley Players present inspiring, entertaining performances and programs that bring a diverse community together through live theatre, events and education. Founded in 1979, it is the oldest non-profit in Wimberley. Its current location on 450 Old Kyle Rd, five blocks east of the Wimberley square, welcomed its first audiences in 2006.
---
Nunsense
by Dan Goggin
Wimberley Players
Fridays-Sundays,
July 30 - August 22, 2021
Four Weekends; Fourteen Performances, both Live and Streaming; Operating at 100% Capacity, masks optional
Thursdays, Aug. 12 and 18 at 7:30 PM; Fridays and Saturdays at 7:30 PM, Sundays at 2:30 PM.
Reserved seating $30; Student tickets $20 with ID. (Prices include fees)
Online Streaming Prices begin at $30.00.
Tickets are available at wimberleyplayers.org or by calling 512 847-0575. The Wimberley Players is located at 450 Old Kyle Road, Wimberley, Texas 78676