Jun. 11 - Jun. 27, 2021
Thursdays-Sundays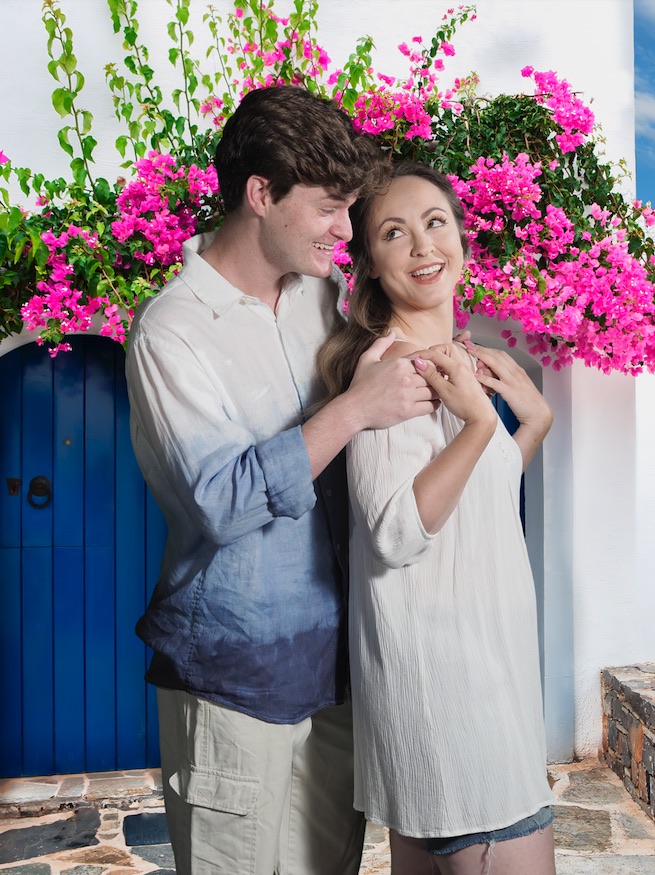 Get swept away by the infectious music, uplifting story, and dazzling dance numbers that have made Mamma Mia! a worldwide phenomenon. As wedding festivities commence on an idyllic Greek island, a young bride-to-be schemes to discover the identity of her father from among three men from her mother's past. Through the eternally catchy score of ABBA chart-toppers, the hilarious and touching tale of daughter, mother, and would-be dads crescendos to an exhilarating finale celebration you simply can't resist! (Rated PG-13)
Cast in the production are Savannah Sprinkle as Sophie Sheridan, Lucinda Harvey as Ali. Sealy Sikes as Lisa, Sarah Spillman as Donna Sheridan, Liza Smith as Tanya, Catharine Peterson as Rosie, Landon Priess as Sky, Elliott Dooley as Pepper, Chase Pack as Eddie, Boyce Templin as Harry Bright, Daniel Melton as Bill Austin, Seth Smith as Sam Carmichael, and Chasity Trajcheski as Reverend Alexandrios.
Cast in the ensemble are Katherine Crenwelge, Karin Frasier, Courtney LeFan, Heidi Melton, Tammy Pack, Wesley Pack, Brandyn Quay, Sheri Robinson, Autumn Sharp, Barry Sikes, Savannah Sikes and Madalyn Watson.
This five-time Tony nominated show is based on the hit songs of the super-pop group ABBA. Set on a Greek island paradise, a story of love, friendship and identity is cleverly told through the timeless songs of ABBA. Sophie's quest to discover the father she's never known brings her mother face to face with three men from her distant romantic past on the eve of a wedding.
Guest director Betty Hukill helms the production with guest artist Charlie Hukill executing the scenic design. FTC Production manager Addison Powers will serve as stage manager. Guest designer Faith Castanéda will serve as lighting designer and FTC staff member Chasity Trajcheski will design the costumes.
---
Mamma Mia!
by Björn Ulvaeus, Benny Anderson, Stig Anderson, Catherine Johnson
Fredericksburg Theater Company
Thursdays-Sundays,
June 11 - June 27, 2021
Performances are June 11th through the 27th, 2021, Fridays, and Saturdays at 7:30 p.m., and Sundays at 2:00 p.m. Thursday performance on June 17.
Admission is $29 for adults, $12 for children 17 and under.
Box office hours are Monday through Friday, 9:00 a.m. through 1:00 p.m. Tickets can be purchased online at www.fredericksburgtheater.org or by calling the box office at 888-669-7114. For more info or directions, visit fredericksburgtheater.org