May. 06 - May. 08, 2021
Thursday, Saturday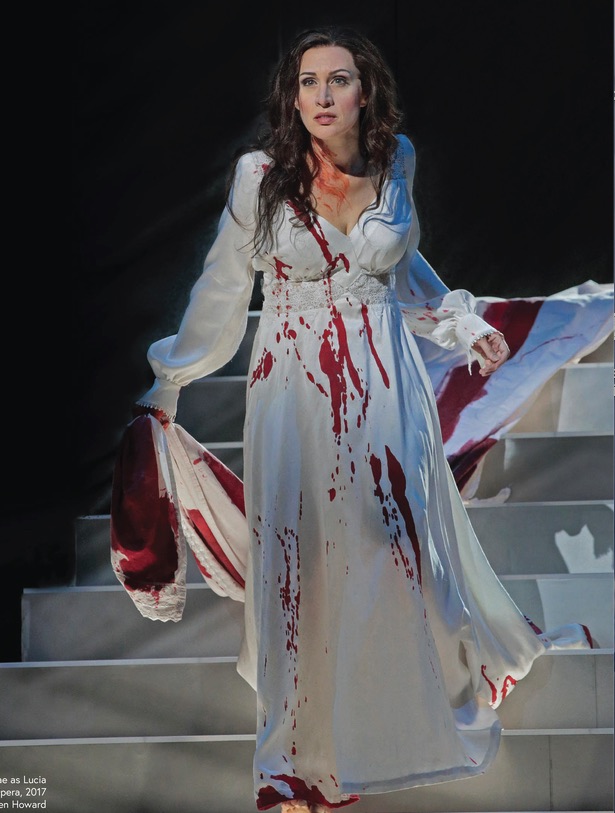 Lucia di Lammermoor is the story of a young and innocent woman crushed between two selfish and willful men - a brother who wants her as a pawn to fulfill his dreams of restoring his family's power and a lover who cannot see past his own pride. Between them, they drive her to madness and a frightening conclusion. The opera contains one of the most famous scenes in opera - Lucia's mad scene.
Click HERE for synopsis as well as cast photos and bios

This production will be an abridged, 90-minute, semi-staged version in collaboration with San Antonio Symphony. The production will be performed in Italian with English titles projected above the stage. There will not be an intermission. OPERA San Antonio and the Tobin Center for the Performing Arts will be implementing all possible COVID-19 health and safety protocols to keep all artists, patrons, and staff healthy during this event.
Performed in Italian with English supertitles.
---
---
Lucia di Lammermoor
by Gaetano Donizetti
Opera San Antonio
Thursday, Saturday,
May 06 - May 08, 2021
May 6 and May 8, 2021, 7:30 p.m. at the Tobin Center, HEB Performance Hall
Tickets from $45 to $120; boxes, $135. Click HERE to purchase.
You will purchase tickets in the section that you would like. Seats will be assigned in our socially distanced configuration and you will receive your actual seat assignments via email. Seating is arranged in order of when tickets are purchased... first come first served.
Health and Safety Protocols:
All attendees will be temperature screened before entry. Patrons with elevated temperatures will not be allowed to enter.
All attendees must wear a mask for entrance and for the duration of the performance for this OPERA San Antonio event.
No outside food or drinks
No large purses, backpacks, or bags
Touch-free payments and ticket scanning
Restroom and elevator occupancy limited and monitored at all times
Frequent cleaning on touch surfaces and use of electrostatic disinfectant devices
Multiple touchless hand sanitizer locations are available throughout the venue.
Plexi guards in place for concessions, patron services, and box office.
Seating in the H-E-B Performance Hall will be every other row with two seats empty between parties for adequate social distancing.
Floor markers for social distancing will be in place at all queuing locations- Parking garage elevator lobbies, Tobin elevator lobbies, concessions, patron services, merchandise locations, restrooms, and box office.
Social distance spacing will be maintained on the Will Naylor Smith River Walk Plaza and the Carlos Alvarez Studio Theater.
Tobin Center staff and volunteers will be temperature screened before entering the theater and will not be allowed to enter if elevated
Tobin Center staff and volunteers will wear face masks at all times.