Apr. 09 - Apr. 25, 2021

Everyone has a story about wedding plans gone awry--bad weather, last minute cold feet, presents stolen, someone objects to the wedding, family feuds...Black Tie tells the story about Curtis and Mimi getting ready for the rehearsal dinner for their son's wedding. Curtis wants to wear a tuxedo, assuming this is a formal affair. His father appears to dispense advice. Off stage, the bride and her friends have very different ideas about how to celebrate this match.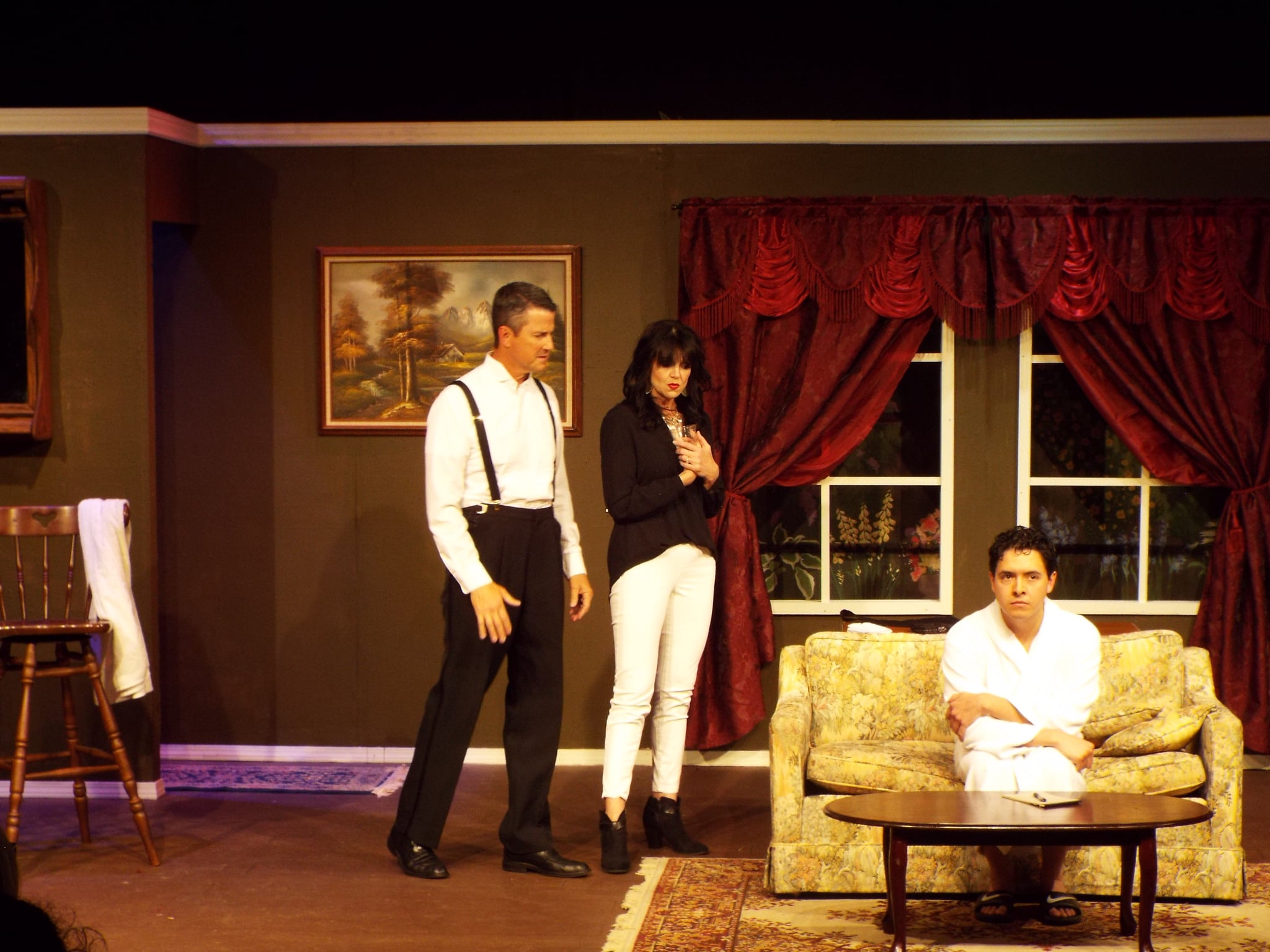 Jerry Watson directs a cast including Paul Yoder (recently seen in The Butler Did It), Robert Moritz (last seen in Ripcord as well as our fundraiser, I Want To Go To Jail), Pam Sharkey (An Evening of Culture), Devin Moreno and Canaan Araujo, both new to the BCT stage.
Denise Fortenberry (Helen's Most Favorite Day) is assistant director; Christina White (Moon Over Buffalo) is stage manager.
This show is co-produced by the GVTC Foundation.
---
Black Tie
by A.R. Gurney
Boerne Community Theatre
April 09 - April 25, 2021
Performances are April 9, 10, 11, 17, 18, 23, 24 and 25, 2021.
Reservations available at the Boerne Community Theatre website or by telephone at (830) 249-9166.

Box office hours are Monday thru Saturday, 10:00 am to 12:00 pm. If you call outside those hours, please leave a message with your name and phone number so we may call you back.