Bonnie and Clyde: A Musical Comedy
by Texas Comedies
Mar. 20, 2021
Saturday
In this over-the-top, one-hour new musical comedy about the notorious Barrow gang, a man in love with Bonnie Parker joins the chase. A mostly-true comedy with a live band, based on deputy Ted Hinton's memoir, as well as newspaper and crime magazine stories of the 1930s.
Click HERE for Robert Miguel's interview of director John Cecil. (14 min. audio)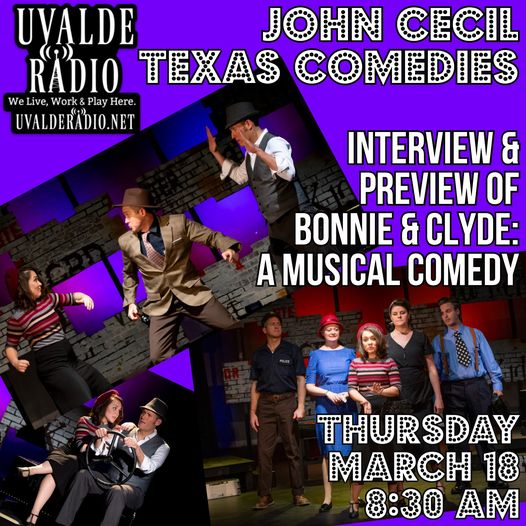 ---
Bonnie and Clyde: A Musical Comedy
by John Cecil and Company
Texas Comedies
6 p.m. at the Uvalde Grand Opera House, Saturday, March 20, 2021.
Tickets $20; COVID seating restrictions and social distancing in effect.