Mar. 04 - Mar. 31, 2021

Sam Rayburn of Texas served as Speaker of the U.S. House longer than any person before or since his time. During World War II, Mr. Sam spoke directly to America via public radio; and in this performance, he will again.
​
After a year's hiatus, Jarrott Productions is getting back in the game with an audio-theatre production of Clay Nichols' "The Speaker Speaks," beginning March 4th, and features JP Artistic Director David R. Jarrott.
From David Jarrott:
Let me give you some background here. Clay wrote this piece back in the late 1980s as part of his theatre studies program at Dartmouth. It was produced there at the time, but it was given a full-on production here in Austin in 1999 by The Public Domain Theatre Company, featuring yours truly as Sam Rayburn, and directed by Robi Polgar. We did two runs of the play, the first in January, a full two acts with intermission; then later, in September, a more streamlined 75-minute version w/no intermission; this version was also toured to several Texas cities, including Uvalde and Bonham (Rayburn's home), with performances as well at Winedale and at the LBJ Library Auditorium on November 3rd with a star-studded audience, including Lady Bird Johnson, Liz Carpenter, Harry Middleton, Jake Pickle, Bob Hardesty, Cathy Robb, and others who knew and worked with Mr. Sam in Washington DC. (It was the only time in my 66-year theatre career that I was escorted to and from the stage by the Secret Service!)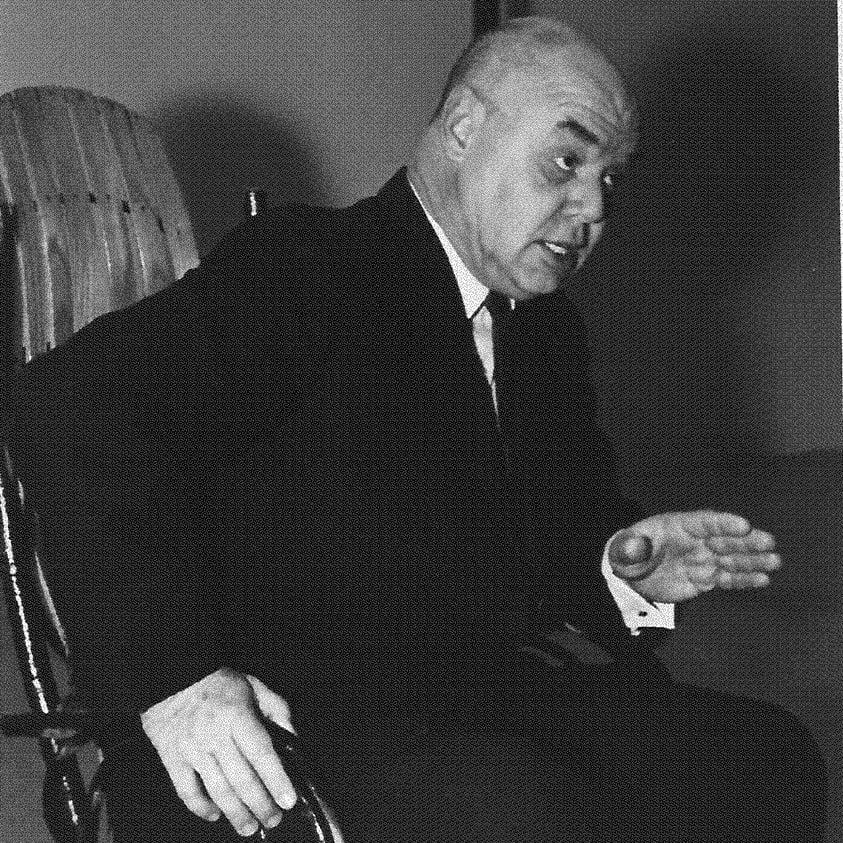 Production credits:
The Speaker Speaks is presented by Jarrott Productions.
Written by Clay Nichols, The Speaker Speaks was adapted and performed by David R. Jarrott, and produced by Will Douglas.
Sound design, mixing and editing by Craig Brock.
Technical assistance provided by Make Every Media.
Additional support from Natalie Garcia, Carlo Garcia and Erin Scialabba.
This audio-theatre presentation is based upon The Public Domain Theatre Company's 1999 stage production of "The Speaker Speaks: An Evening with Sam Rayburn", directed by Robi Polgar.
---
The Speaker Speaks
by Clay Nichols
Jarrott Productions
March 04 - March 31, 2021
Streaming
via internet
Everywhere, TX, 78700
Our audio-theatre production will be released in three episodes of approximately 20-minutes apiece; the first episode will premiere at 7:30 pm on March 4th, 2021, which just happens to be 108 years to the day of when Mr. Sam was first sworn into the U.S. House of Representatives. The two subsequent episodes will be released on March 11th and March 18th. All three episodes will be available indefinitely on our website,www.jarrottproductions.com. The production is presented free of charge; no reservations necessary. Donations happily and gratefully accepted on our website, also.