Dec. 11 - Dec. 20, 2020
Fridays-Sundays
Nuncrackers- The Nunsense Christmas Musical is presented as the first TV special taped in the Cable Access Studio built by Reverend Mother in the convent basement. Featuring all new songs, including "Twelve Days Prior to Christmas," "Santa Ain't Comin' to Our House," "We Three Kings of Orient Are Us" and "It's Better to Give than to Receive," the show is filled with wacky Nunsense humor, popular carols, and a "Secret Santa" sequence.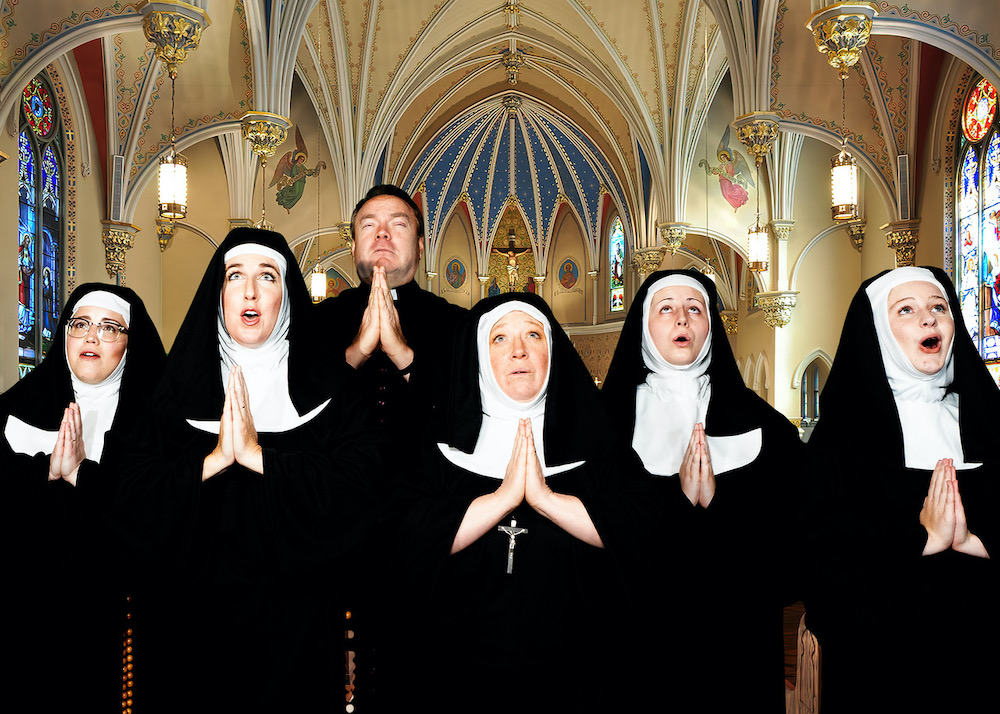 Cast in the production are Helena McFarland as Sister Mary Regina, Addison Powers as Sister Mary Hubert, Christy Brown as Sister Robert Anne, Liza Smith as Sister Mary Paul, Izzy Pair as Sister Mary Leo, Seth Smith as Father Virgil Manly Trott, Jaycob Andrews as John, Skylyn Dennington as Louise, Leah McDade as Maria, and Ryder Buckelew as Billy.
As described by Executive Director Steve Reily, "Certain to tickle your funny bone and likely to tug at your heartstrings, Nuncrackers is the perfect way to make your holiday season merry and bright! We are thrilled to offer this show to the public this holiday season."
FTC Executive Director Steve Reily will direct the production and execute the scenic design. FTC guest artist Rhonda Mann is the production's choreographer with Darrin Newhardt as musical director. Priscilla Castañeda is the stage manager of the production. FTC Production Manager Addison Powers will serve as lighting designer. Jolene Keefer will serve as costume designer.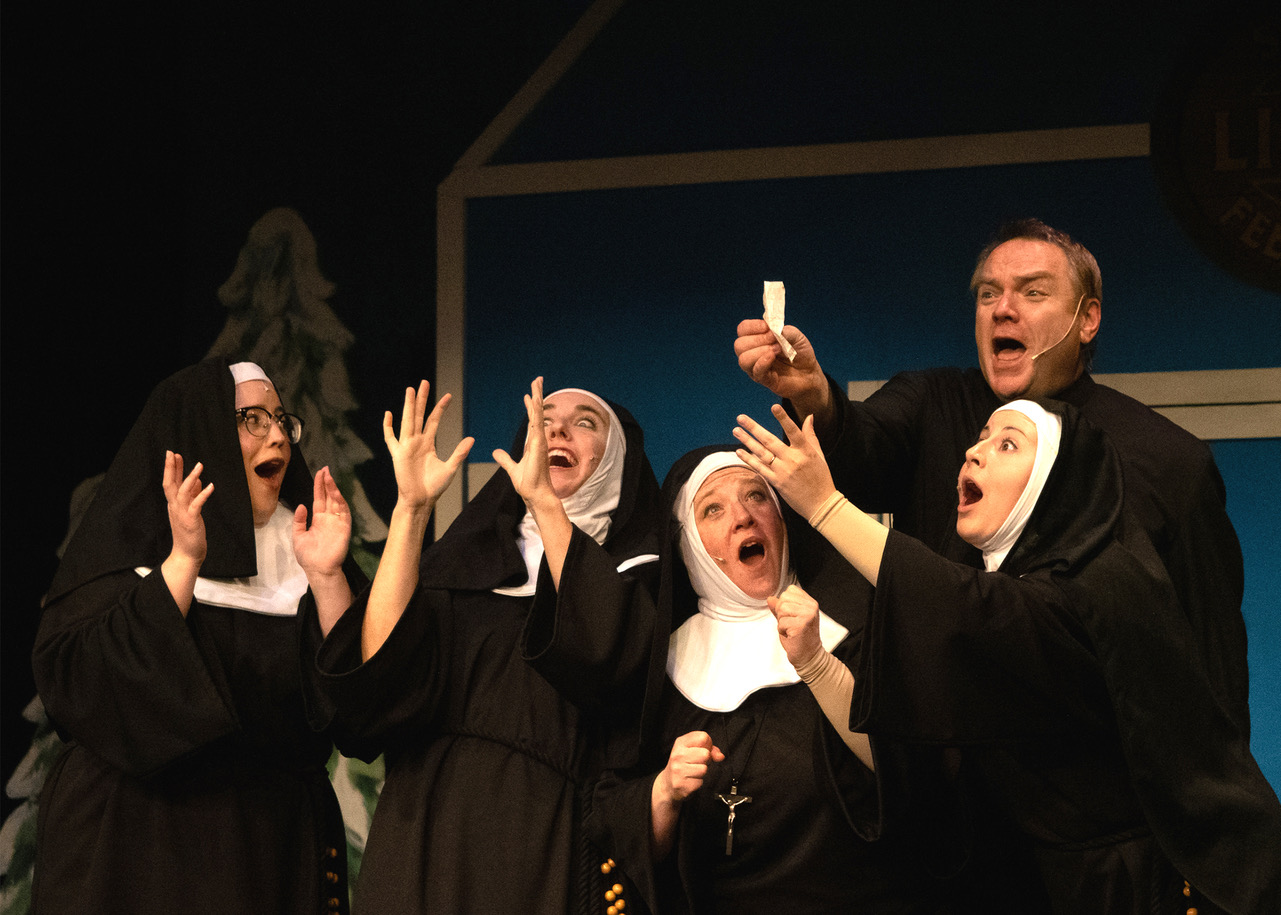 This production has been generously underwritten by Karl Ransleben.
---
Nuncrackers
by Dan Goggin
Fredericksburg Theater Company
Fridays-Sundays,
December 11 - December 20, 2020
Tickets for Nuncrackers go on sale to donors Monday, November 23rd at 9:00 a.m. Tickets go on sale to the public Monday, November 30th, at 9:00 a.m.
Performances are Dec. 11th through the 20th, Fridays and Saturdays at 7:30 p.m., and Sundays at 2:00 p.m. Admission is $29 for adults, $12 for children 17 and under.
Box office hours beginning November 23rd are Monday through Friday, 9:00 a.m. through 1:00 p.m.
Tickets can be purchased online at www.fredericksburgtheater.org or by calling the box office at 888-669-7114.
For more info or directions, visit at www.fredericksburgtheater.org.