Dec. 04 - Dec. 06, 2020
Friday-Sunday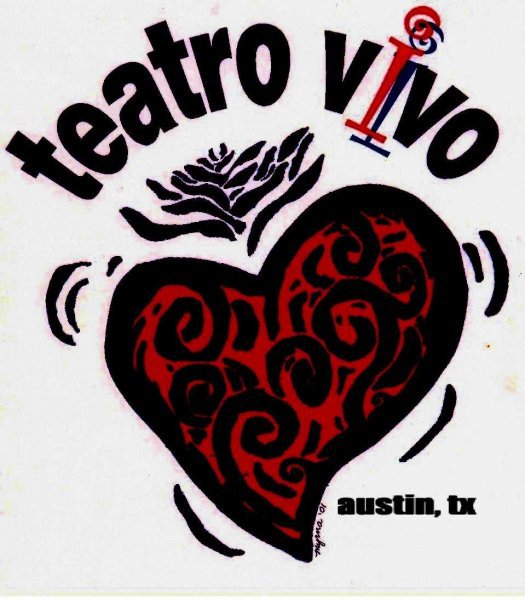 Teatro Vivo presents Conjunto Blues, a play that explores the social and historical conditions that led to the development of Conjunto music as an expression of cultural resistance and liberation. This one-person performance centers around playwright, actor, and musician Nicolás Valdez's personal experience growing up in the Conjunto music scene and is loosely based on the relationship with his grandfather, himself a Conjunto music aficionado. Audiences are taken through a shifting landscape of memory and reflection that is highlighted throughout with traditional music performed live by Valdez and accompanied by musicians on Bajo Sexto (12 string Mexican guitar), Tololoche (upright bass), and drums. Filled with a cast of colorfully poignant characters, Conjunto Blues is a deeply personal performance for audiences of all ages and backgrounds that is sure to entertain and educate. The online production, post-show discussion and workshop are free and open to all.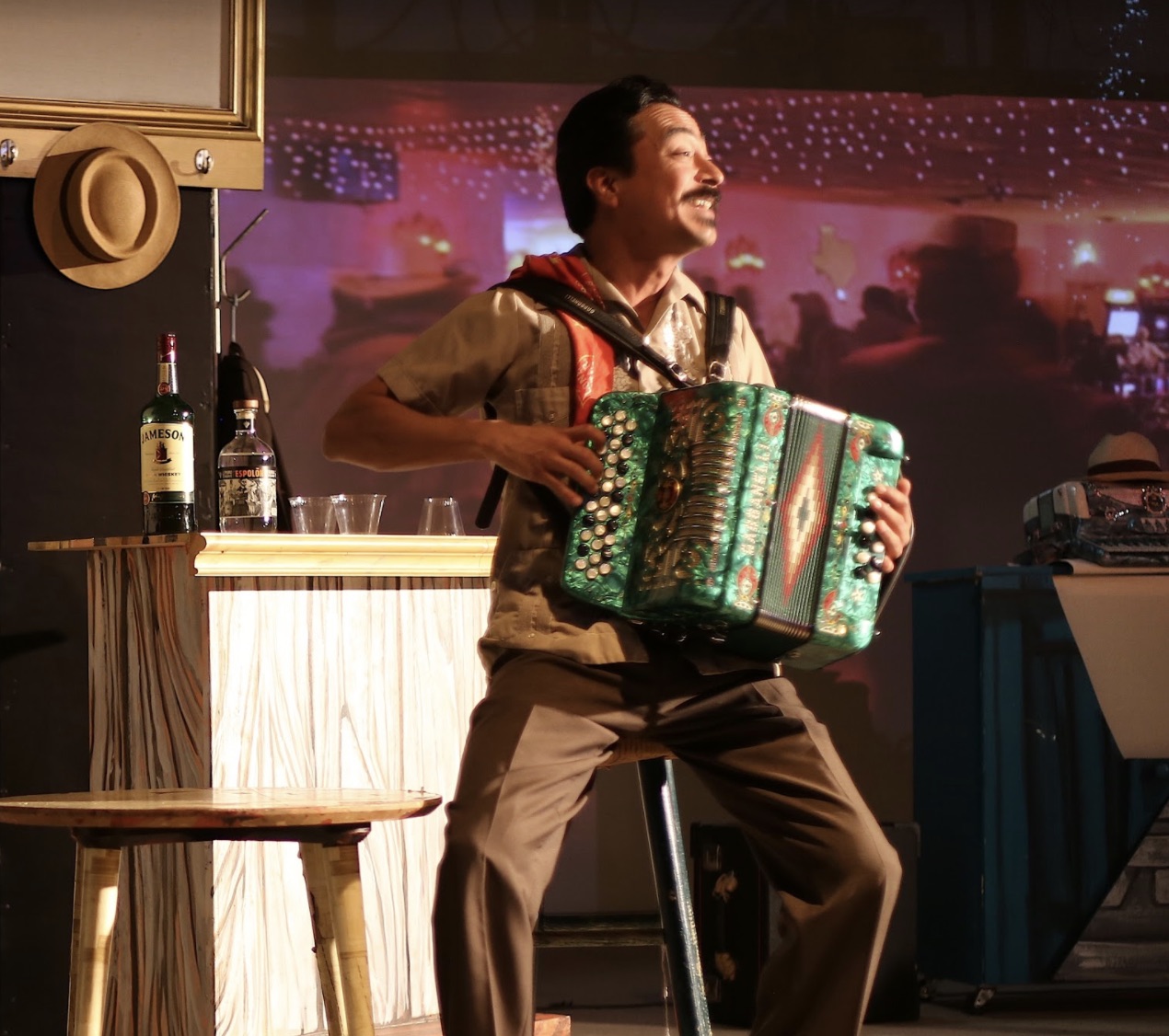 Special Workshop Presentation
In addition to the online presentation of Conjunto Blues, Valdez will also host an hour-long online workshop and discussion on Saturday, Dec. 5 at 2:00PM CST. Link to workshop wil be available on Teatro Vivo's web site. Presented live online from Valdez's home, the workshop will revolve around specific themes drawn from a series of pre-recorded interviews and historical documentary footage compiled by Valdez. These 2-3 minute video segments include topics revolving around Conjunto's campesino origins; its stylistic evolutions; women and the recording industry; Pachucos and the nightlife; and include ethnographic interviews with prominent figures in the Conjunto Music scene. These mini-documentaries serve as a vehicle to untangle the complexity of Conjunto Music's origins and evolution, as well as the long-term impacts on the Mexican-American community itself. Importantly, the accordion, while fundamental to Conjunto Music, has a parallel experience within other immigrant communities in this country connecting us across ethnicities and generations. The crux of this conversation will focus on how Conjunto Music, as an "original American ensemble," parallels the evolution of the Mexican-American identity.
"The focus of this work, for me, has always been to highlight the many contributions of the Mexican-American community to the cultural fabric of this country," says Nicolas Valdez, "and to show audiences how Conjunto music, an original and uniquely American form of musical expression, became the soundtrack for the 20th century Mexican-American working-class experience."
"Conjunto music defines our unique culture here in South Texas," says Cristina Balli, Executive Director of the Guadalupe Cultural Arts Center in San Antonio, TX. "We are proud to collaborate with Teatro Vivo in helping to bring Nicolas' story to our audiences. Conjunto Blues resonates with Tejanos in a deep and meaningful way and people from all cultural backgrounds throughout Texas and the Southwest will definitely be moved by it."
Production History
Conjunto Blues made its world premiere in April of 2013 in Denver, Colorado through the support of Su Teatro and by generous grants from the National Endowment for the Arts and the National Performance Network. A tour of Arizona in the fall of 2015, through collaborations with Borderlands Theater, Performance in the Borderlands, the Center for Leadership and the University of Arizona culminated in a performance at the historic FOX Theater in downtown Tucson. The following year Conjunto Blues was presented at the Guadalupe Cultural Arts center as part of the 35th Annual Tejano Conjunto Festival. After a year of further development with fellow actor and director Ruben C. Gonzalez, Conjunto Blues participated in The Los Angeles Theater Company's 2017 Encuentro de las Americas that featured three weeks of artistic exchange, cross-company co-creation, and presented performances, in repertory, for audiences in Los Angeles.
---
Conjunto Blues
by Nicolás Valdez
Teatro Vivo
Friday-Sunday,
December 04 - December 06, 2020
Streaming
via internet
Everywhere, TX, 78700
Conjunto Blues will be available on demand from Dec 4-6 , 2020 on the Teatro Vivo web site: teatrovivo.org. The production will go live at 7PM on December 4. Immediately following the opening night performance on Friday Dec. 4, Valdez along with Teatro Vivo Board Members will host a question and answer session via Zoom (link coming soon on the Teatro Vivo web site) where audience members will have a chance to discuss the production and ask questions about the show and Conjunto music in general.