Sep. 11 - Sep. 20, 2020
Fridays-Sundays
George and Charlotte Hay, traveling actors, are performing Cyrano de Bergerac and Private Lives in a repertory theatre in Buffalo. Charlotte has grandiose dreams of becoming a Hollywood film star; George, on the other hand, is quite satisfied as a stage actor, and sees live theater as being superior to film. George receives a phone call from Frank Capra, a very famous film director, who says that he needs replacements for Ronald Colman and Greer Garson, the two stars of his current film, The Twilight of The Scarlet Pimpernel, and that he plans to see one of George's shows and consider George and Charlotte for the parts. Charlotte, however, doesn't believe George when he gives the news; she has just learned that George has had an affair with one of their actors, Eileen, and that Eileen is pregnant with George's child. Charlotte tells George she plans to leave with Richard, a successful and charismatic lawyer. George, despondent, gives up hope and turns to alcohol to drown his misery.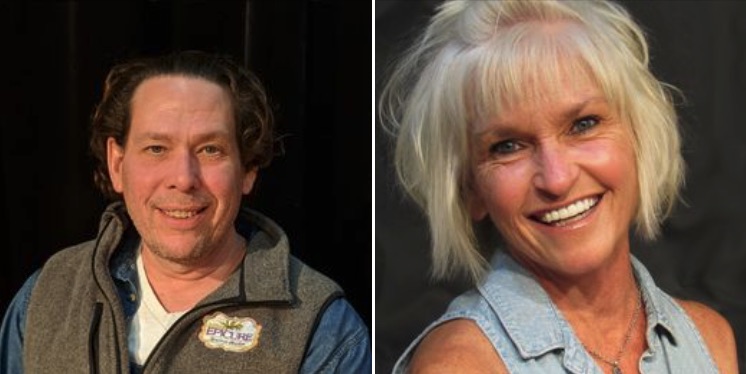 As BCT enters its 30th season, we are looking forward to Moon Over Buffalo, a hilarious farce by Ken Ludwig, showing lots of the drama backstage! In the roles of George and Charlotte Hay, are Allen Rudolph and Kelli Grant. Rudolph is a popular actor at BCT; he is also the guy responsible for those gorgeous sets as our Technical Director/Production Manager. Kelli has appeared in several shows recently, including The Widow in Mink in January.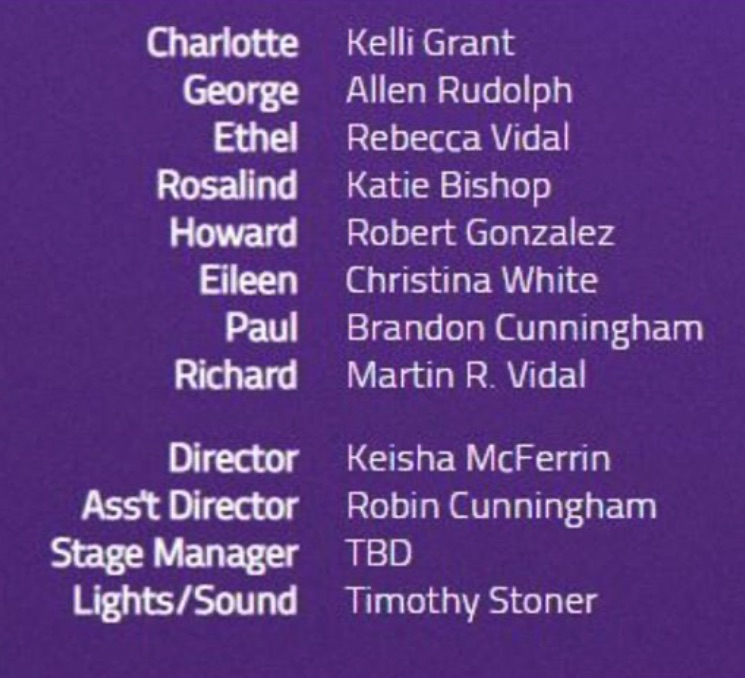 ---
Moon Over Buffalo
by Ken Ludwig
Boerne Community Theatre
Fridays-Sundays,
September 11 - September 20, 2020
Announced for September 11 - 27, 2020, as first play of 2020-2021 season.
Opening is on Friday, September 11; performances are Fridays and Saturdays at
Tickets are $18 - $24 plus service fees. Donations encouraged. Click HERE to purchase.
BCT is following CDC protocols with socially distanced seating, sanitizing, and masking. Audiences are limited to 50% capacity. Reservations are required.