Feb. 29 - May. 02
Saturdays
In October of 1964, the Deep South was fiercely set against re-electing President Lyndon Johnson, due to passage of the Civil Rights Act. The LBJ plan: send Lady Bird Johnson through the region to sell the War on Poverty and Civil Rights agendas. Join actor and author Sheila Gordon as she performs this story, seamlessly portraying 36 characters and bringing the audience aboard a campaign train ride that helped to win the election and shape the future.
The Bullock Texas State History Museum is a division the State Preservation Board. Additional support of exhibitions and programs is provided by the Texas State History Museum Foundation.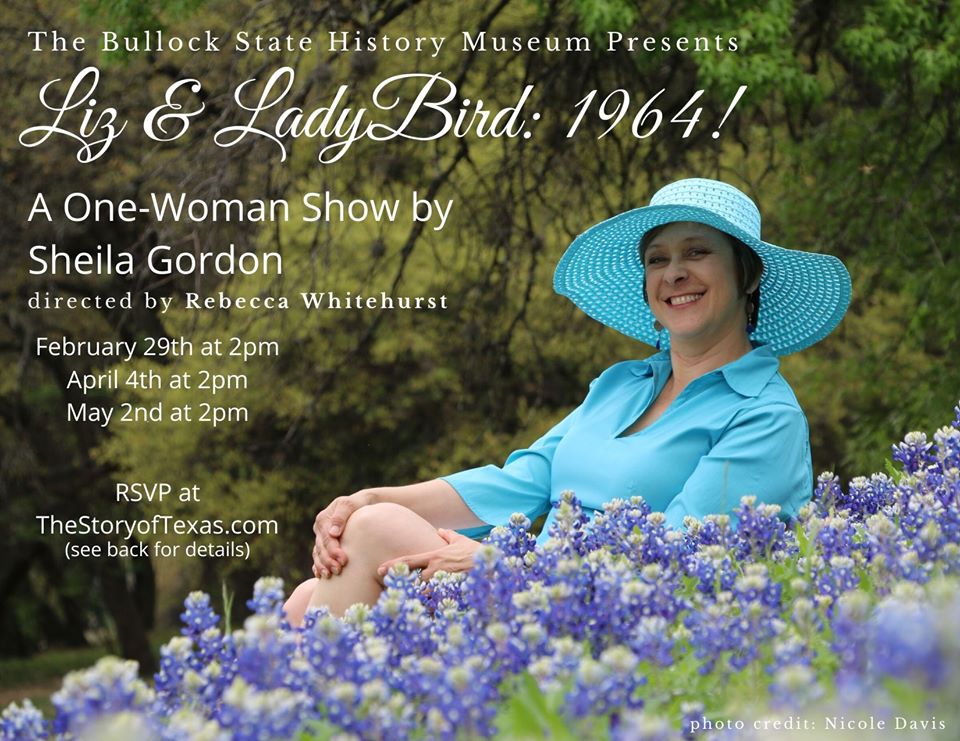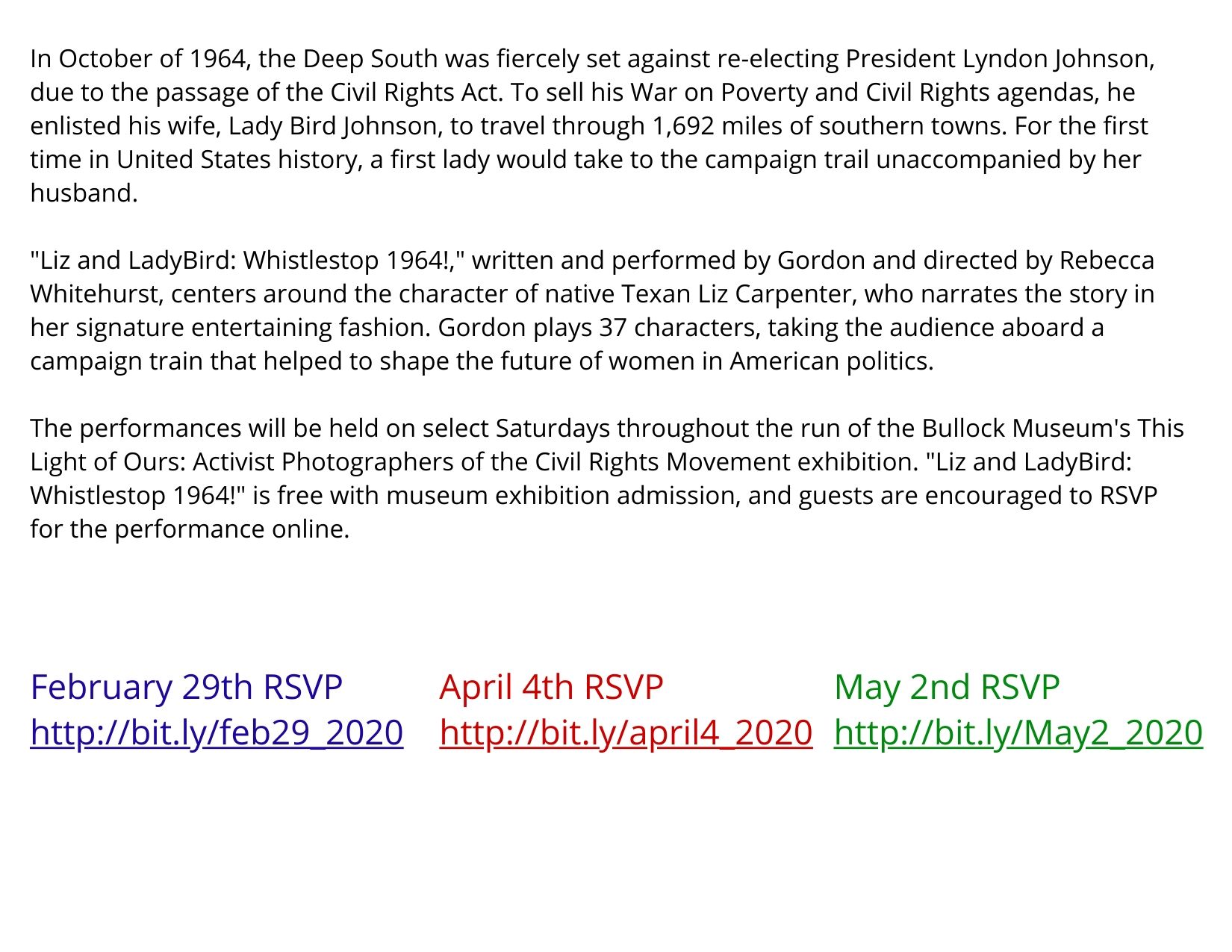 Sheila Gordon is an award-winning solo performer, professional actor, professor, and dialect coach. She has performed her original works at the Edinburgh Fringe, L.A Fringe and Austin Frontera Festivals. Gordon's mercurial vocal and physical approach to characters allows her to transform from character to character with fluidity and ease.
Ms. Gordon helped to shape the solo performance scene in Manhattan during the 1980's with her solo show, New York: Sex, Killing and the Shopping, in which she played both male and female characters endemic to the street scenes of New York City. In 2009, she won "Best of Festival" for Folding Houseat the Frontera Short Fringe Festival. A reworked and retitled version, One Venus Hour was accepted to the EstroGenius Festival in NYC in 2011. Her current original work, entitled "Liz and LadyBird: Whistlestop 1964!" premiered at the Missouri Solo Play Festival in January 2019.
Gordon's performing and teaching career has spanned a wide geographic territory: New York, L.A., Edinburgh, Ukraine, Latvia, Germany, Switzerland, Russia, Italy, the United Kingdom, and Austria. Ms. Gordon is currently Associate Professor of Acting and Voice at St. Edward's University in Austin, TX.
---
Liz and Ladybird
by Sheila Gordon
Bob Bullock Texas State History Museum
Saturdays,
February 29 - May 02, 2020
Saturday, February 29, 2020; Saturday, April 4; Saturday, May 2. 2 - 3 p.m.
Admission free; register online HERE.