Feb. 07 - Mar. 01, 2020
Fridays-Sundays
Wikipedia:
Anna in the Tropics is a play by Nilo Cruz. It won the 2003 Pulitzer Prize for Drama.
The play is set in York City, a section of Tampa and the center of the cigar industry. When Cuban immigrants brought the cigar-making industry to Florida in the 19th century, they carried with them another tradition. As the workers toiled away in the factory hand rolling each cigar, the lector, (historically well-dressed and well-spoken), would read to them. It was the lector who informed, organized and entertained the workers until the 1930s, when the rollers and the readers were replaced by mechanization.
In the play, the lector reads Anna Karenina, sparking the characters' lives and relationships to spin out of control.
Directed by Kelly Roush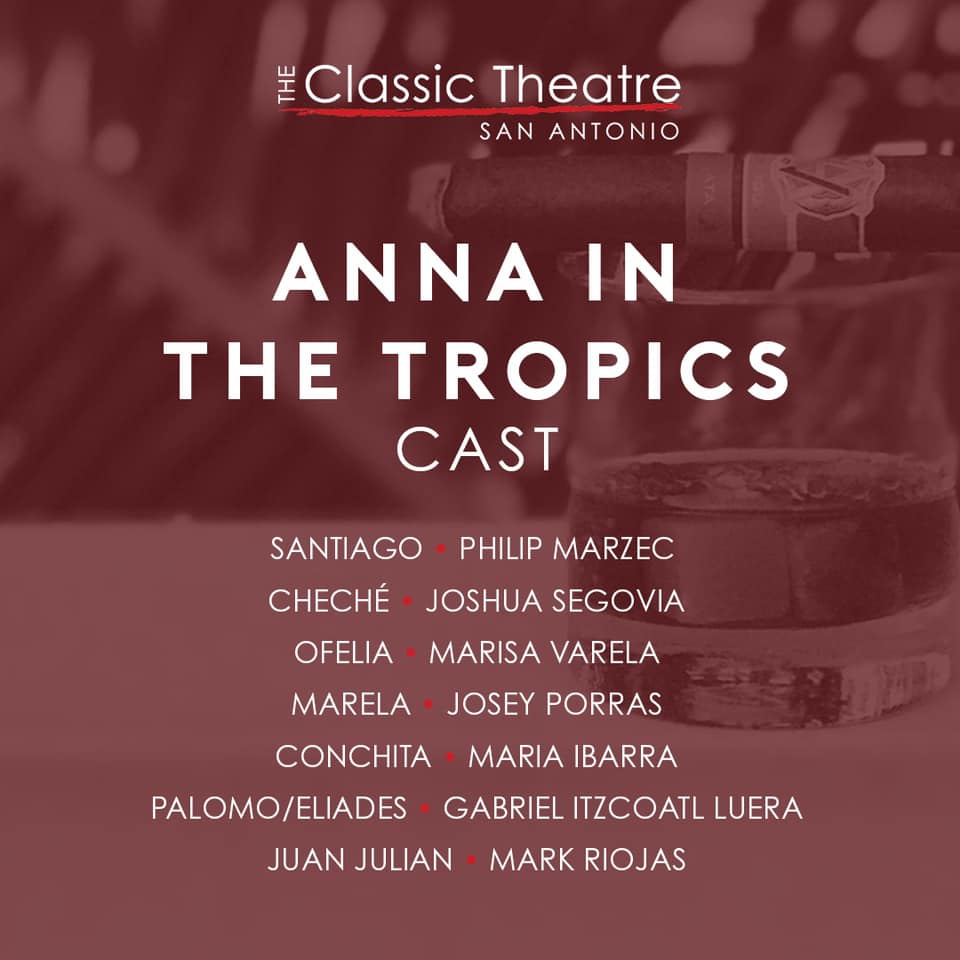 ---
Anna in the Tropics
by Nilo Cruz
Classic Theatre of San Antonio
Fridays-Sundays,
February 07 - March 01, 2020
More forthcoming from the Classic Theatre, San Antonio. (March 3, 2019)