Dec. 22, 2019
Sunday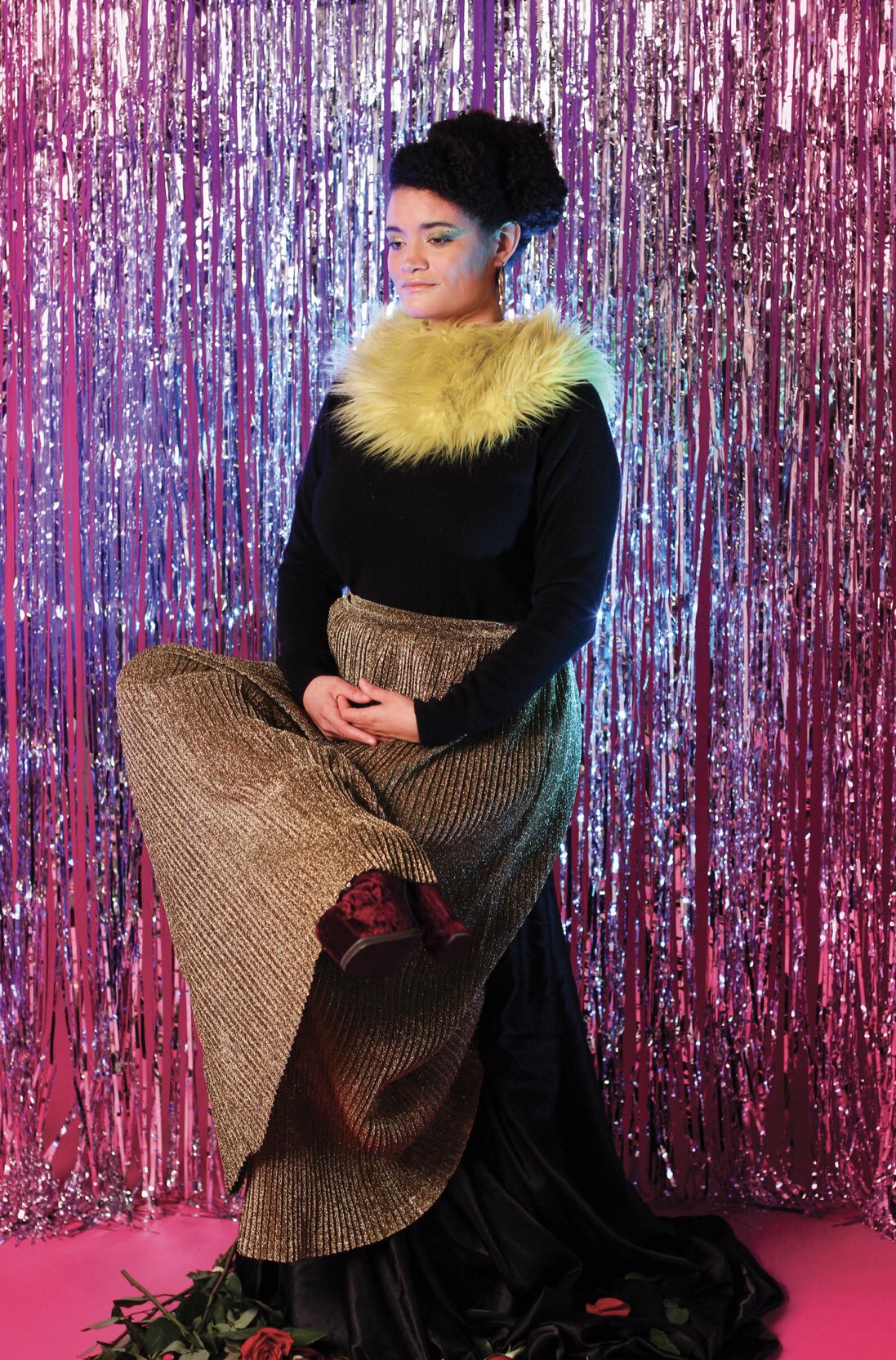 Casta is an intimate multi-lingual performance featuring music, puppetry, and dance. Casta is inspired by a series of casta paintings by Miguel Cabrera. Casta paintings were a unique form of portraiture that grew in popularity over the 18th century in Nueva España/colonial Mexico. The paintings depicted different racial mixtures arranged according to a hierarchy defined by Spanish elites. When a lowly apprentice is commissioned to paint a casta series for a wealthy patron, he tries to conform his work to a set hierarchy. The images revolt, illuminating a complex portrait of fluid Latinx identities.
In anticipation of the Fall 2021 premiere at the Blanton Museum of Art as part of their Painted Cloth: Fashion and Ritual in Colonial Latin America exhibit, this Works Progress Austin workshop will support experimentation with song, dance, textile arts, and development of the second half of the script.
Written by Adrienne Dawes
Dramaturgy and Translation by Jesús I. Valles
Directed by Jenny Larson
Original score by Graham Reynolds
Puppet Design by Julia Smith
Photo by Bonnica Ayala
Featuring performers Benjamin Bazan, Stephanie Vasquez Fonseca, Marina De Yoe-Pedraza, Jorge Sermini, Jesús I. Valles, Minerva Villa, khattieQ, and guest artist Huling Foster visiting us from New York.
Launched in 2006, Works Progress Austin provides playwrights with the resources they need to bring their work to life. Works Progress Austin has featured new works by Caridad Svich, Dan Dietz, and Sibyl Kempson.
ABOUT ADRIENNE DAWES: Adrienne Dawes is an Afro-Latina playwright originally from Austin, TX. Her work has been developed with The Blank Theatre, B Street Theatre, TheatreSquared, Teatro Milagro, North Carolina Black Repertory, English Theatre Berlin and others. Adrienne has been an Alice Judson Hayes Fellow (Ragdale Foundation), a Literary Fellow at the Tulsa Artist Fellowship (George Kaiser Family Foundation), a NALAC Fund for the Arts grantee, and a selected playwright for the 2018 Fornés Playwriting Workshop (led by Migdalia Cruz). Her play AM I WHITE won the David Mark Cohen New Play Award from the Austin Critics Table and an award for Outstanding Original Script by the B. Iden Payne Awards. She has been a finalist for the O'Neill National Playwrights Conference, Bay Area Playwrights Festival, and a semifinalist for the Princess Grace Award.
ABOUT JENNY LARSON: Jenny served as artistic director of Salvage Vanguard Theater from 2008-2019. She is an interdisciplinary theater artist currently living in Vancouver, B.C. She holds an MFA from the University of British Columbia (UBC). She was named Best of Austin "Theater Director" by the Austin Chronicle (2016). She has directed over 18 world premiere productions. Jenny's devised collaboration with artist Hannah Kenah, Guest by Courtesy, has played the Fusebox Festival in 2013, the SHE MAKES THEATER festival in Sofia, Bulgaria in 2013, and the Brooklyn Yard in 2016. The summer of 2017 Jenny was an Artist-In-Residence in Kokkola, Finland with the Drake Art Centre and at the Drama League in New York with Casta by Adrienne Dawes. In 2019 she directed the North America premiere of Guillermo Caldéron's GOLDRAUSCH at UBC. Catalina La O, a devised collaboration with her wife and creative partner khattieQ, played as part of the Interplay Festival in Vancouver in 2019, and will continue development in 2020.
ABOUT GRAHAM REYNOLDS: Called "the quintessential modern composer" by the London Independent, Austin-based composer-bandleader-improviser Graham Reynolds creates, performs, and records music for film, theater, dance, rock clubs and concert halls with a wide range of collaborators across a multitude of disciplines.
Heard throughout the world in films, TV, stage, and radio, he recently scored Richard Linklater's "Last Flag Flying" with Steve Carell, Bryan Cranston, and Laurence Fishburne for Amazon Studios, the Rude Mechs' "Stop Hitting Yourself" for Lincoln Center Theater, Ballet Austin's "Belle Redux", and a multi-year commission from Ballroom Marfa, "The Marfa Triptych". His Creative Capital Award winning project, "Pancho Villa from a Safe Distance", a chamber opera created with librettists Lagartijas Tiradas al Sol (Mexico City) and director Shawn Sides, is currently touring.
ABOUT SALVAGE VANGUARD THEATER
Salvage Vanguard Theater (SVT) based in Austin TX, is a nonprofit organization that provides accessible, affordable, artistic exchange between a diverse, inclusive community of artists and audiences through high quality experiences that foster experimentation and generate conversation.
---
Casta
by Adrienne Dawes and Consetta Rubel
Salvage Vanguard Theater
Sunday,
December 22, 2019
Crashbox
5305 Bolm Avenue (various)
Suite 12
Austin, TX, 78721
Salvage Vanguard Theater
Works Progress Austin: Casta
by Adrienne Dawes
December 22nd 2019 at 7:30 pm
CRASHBOX
5305 Bolm Rd #12, 78721
TICKETS: $5, reservations available online at salvagevanguard.org/tickets and at the door the night of the performance.