Dec. 05 - Dec. 15, 2019
Thursdays-Sundays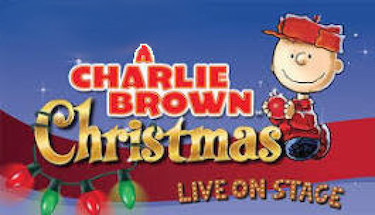 The holidays can be overwhelming. Charlie Brown is particularly bothered by the materialism that drives the season. He embraces the opportunity to direct his school's Christmas pageant in an effort to reclaim the meaning of the holiday. It is his friend, Linus, who reminds him of the true meaning of Christmas. Join us for this holiday favorite, directed by Thomas Muhn.
---
A Charlie Brown Christmas
by Charles Schultz, Bill Melendez, Lee Mendelson (TV), Eric Shaeffer (stage)
Navasota Theatre Alliance
Thursdays-Sundays,
December 05 - December 15, 2019
Opening Thursday, December 5th and running through Sunday, December 15th.
7 p.m. Thursdays - Saturdays, 2 p.m. Sundays
Navasota Theatre Alliance
104 W. Washington Avenue
Navasota, TX
Details and tickets online at navasotatheatre.org or by calling 936-825-3195.